Starbucks Announces End Of Program Encouraging Baristas To Discuss Race
Starbucks CEO Howard Schultz announced Sunday that employees will no longer write "Race Together" on coffee cups. He also said the program had "originally planned" to end Sunday.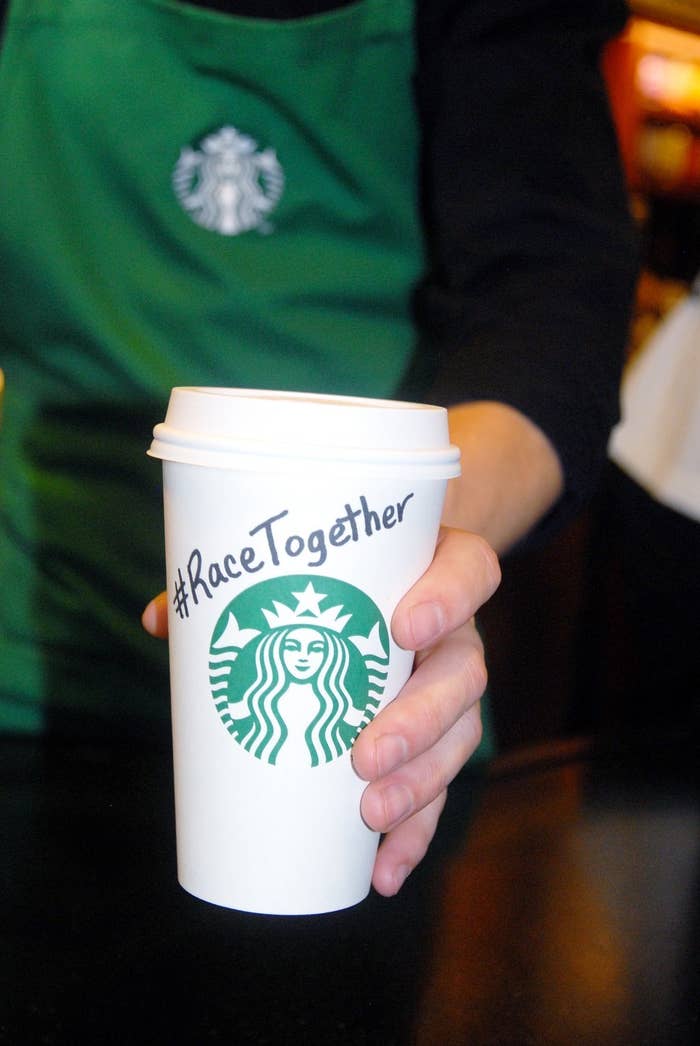 Starbucks CEO Howard Schultz announced Sunday that baristas will stop writing "Race Together" on coffee cups.
Less than a week after announcing an initiative to deal with race relations in the United States, Schultz ended the effort to write "Race Together" on cups, which had been met with skepticism and mockery across multiple social media platforms.
"While there has been criticism of the initiative — and I know this hasn't been easy for any of you — let me assure you that we didn't expect universal praise," Schultz wrote in a statement released Sunday night.
BuzzFeed News interviewed Schultz last week about the initiative to bring racial discussions to coffee shops as well as a new plan focused on hiring African American and Latino employees.
Schultz wrote Sunday that having baristas write messages on customers' cups was "always just the catalyst for a much broader and longer-term conversation" and that part "will be completed as originally planned today, March 22."
This end date had not been publicly mentioned before Sunday's announcement.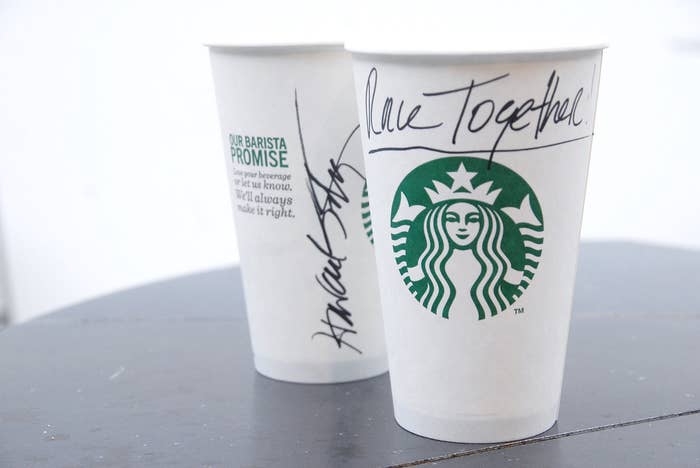 Although the program to write "Race Together" on cups will now stop, other parts of the initiative, including open forum discussions and educational sections distributed in USA Today newspapers, will continue. The plan to hire 10,000 young people will also still move forward.
Starbucks spokeswoman Laurel Harper told the New York Times that the "Race Together" messages were not stopped because of the response: "That is not true at all."
Harper added, "We know that we don't have all the solutions and the answers, but for us, doing nothing makes us part of the problem."
This is not Starbucks' first attempt at tackling political and social justice issues. Schultz previously asked baristas to write "Come Together" on cups to encourage politicians to avoid a fiscal crisis. He's also pledged to hire 10,000 veterans over a five-year plan.