Sri Lanka's President Concedes Defeat In Election
Mahinda Rajapaksa, who has been president of Sri Lanka since 2005, has conceded defeat to his opponent Maithripala Sirisena.
President Mahinda Rajapaksa admitted defeat in the presidential election, his office said.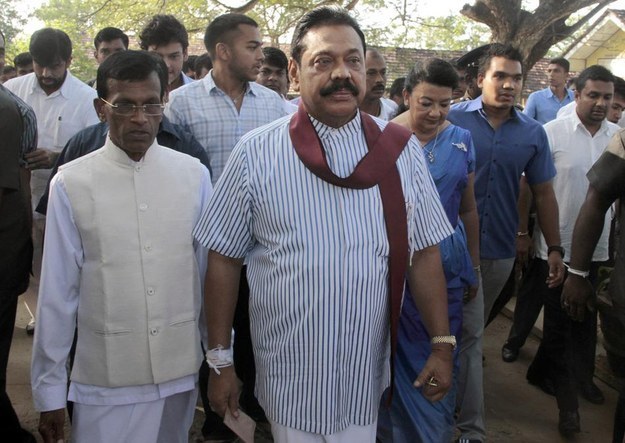 The statement said Rajapaksa "concedes defeat and will ensure a smooth transition of power bowing to the wishes of the people."
It also said Rajapaksa had left the official residence of the president and the new leader would be sworn in later on Friday, according to the BBC.
Rajapaksa was challenged by his health minister and longtime ally, Maithripala Sirisena, in a surprise move that was announced in November.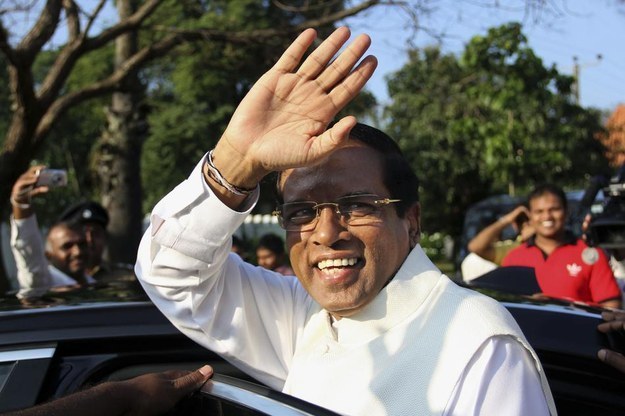 Official numbers were not yet in when Rajapaksa conceded defeat, but early results indicated Sirisena would win more than 50% of the votes.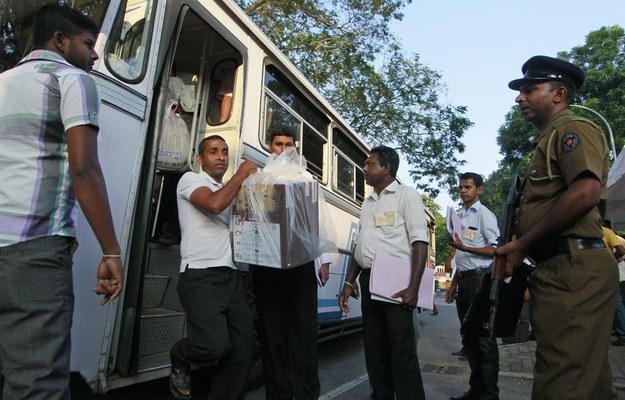 Rajapaksa, who was first elected into office in 2005, was seeking his third term, after abolishing the two-term limit on the presidency.
He was credited by many with ending a 25-year civil war against the Tamil Tigers militant rebels in 2009.
Rajapaksa and Sirisena are both Sinhalese Buddhist, the majority ethnic group in Sri Lanka that accounts for 70% of the country's 21 million people.
Sirisena was believed to be able to earn more votes from the minority communities, which include Muslims, Christians, and Tamils, although he still needed a substantial number of votes from the majority group, who have usually come out in favor of Rajapaksa.
In both Jaffna and Trincomalee, where many Tamil live, turnout was higher than previous elections.
Sirisena has made no mention of minority rights and has said he will not allow political leaders to be prosecuted for alleged war crimes, BBC reported. Despite this, many saw him as the only way to unseat President Rajapaksa.
Sirisena said he was running because he felt the country was headed toward a dictatorship.
"The entire economy and every aspect of society is controlled by one family," Sirisena said.
Rajapaksa has three brothers, as well as his son, in positions of power.
In Sri Lanka, the national election, and the lead-up to it, usually results in several deaths, but there was only one related death this time.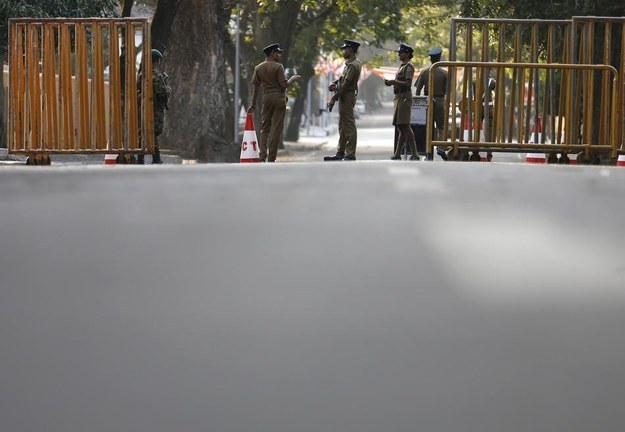 Colombo-based BBC Reporter Azzam Ameem said firecrackers could be heard across the city after Rajapaksa's decision to concede was announced.
The Prime Minister of India Narendra Modi said he had spoken to Sirisena and congratulated him:
The Sri Lankan people deserve great credit on the successful conclusion of their elections. They turned out in great numbers to exercise their democratic rights and every vote was a victory for Sri Lanka.The United States applauds the Sri Lankan Elections Commissioner, the security forces, Sri Lankan civil society, and the candidates themselves for making sure this election was not marred by unrest and for ensuring a significant drop in campaign-related violence. It will be important for that effort to continue in the coming days.I commend President Rajapaksa for accepting the results of the election in the proud tradition of peaceful and orderly transfers of power in Sri Lanka. His words tonight about accepting the verdict of the people and moving forward are important.I look forward to working with President-elect Maithripala Sirisena as his new government works to implement its campaign platform of a Sri Lanka that is peaceful, inclusive, democratic, and prosperous.