The nation's capital was crippled by light snow Wednesday night with icy streets, abandoned cars, and traffic jams, days before a major blizzard was expected to slam the East Coast.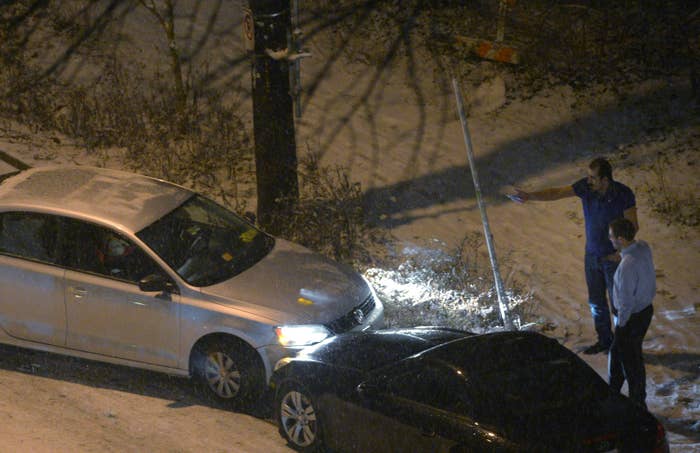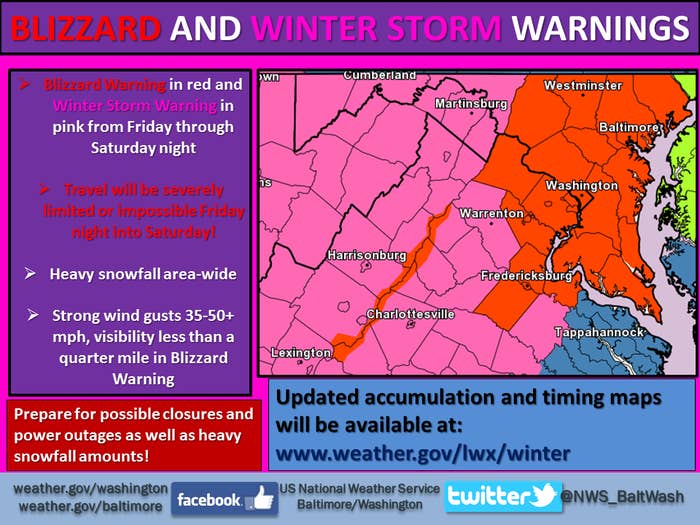 Mayor Muriel Bowser declared a public emergency Thursday in the nation's capital ahead of the blizzard. In addition, a snow emergency will go into effect at 9:30 a.m. Friday.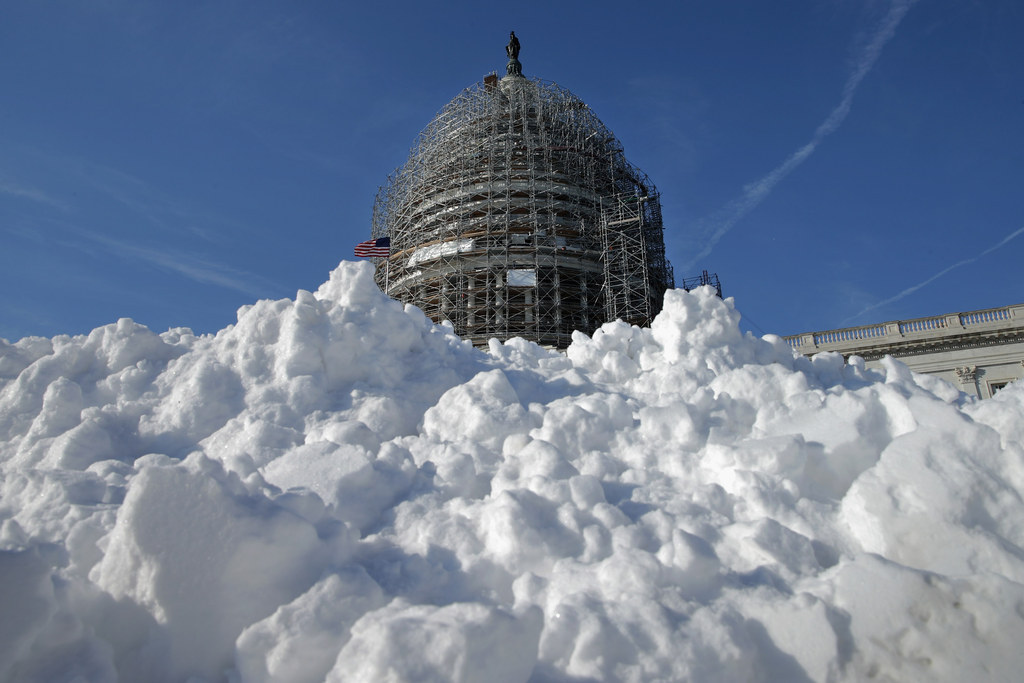 She also apologized for the District's failure to "deploy the necessary resources" to deal with Wednesday night's snow, which caused President Obama's motorcade to be delayed for over an hour.
The White House pool reported that President Barack Obama's motorcade was even stuck in the traffic and "made its way slowly from Joint Base Andrews to the White House through the snowy streets."
It ultimately took the president an hour and 15 minutes, while using sirens, flashing lights, and stoplight privileges, to get home.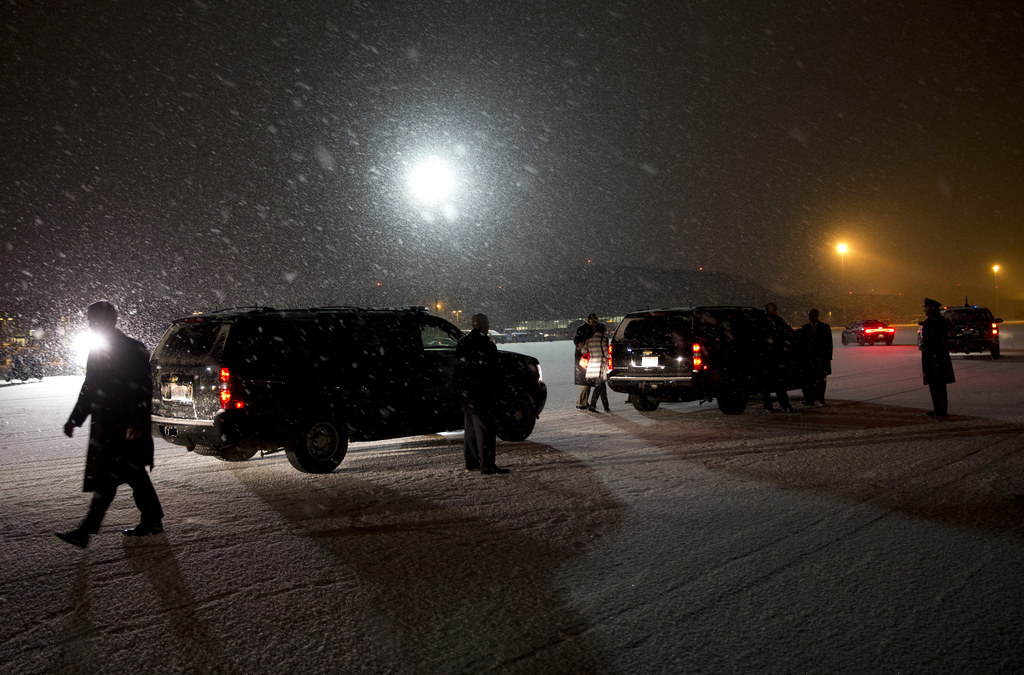 But Obama's car wasn't the only one sliding on the roads:
Some took to Twitter to share their anxiety about the unsafe driving conditions:
People posted traffic maps to show it was nearly impossible to drive through the district because of the road conditions.
Many said they spent up to three hours on the road for what would normally be short rides.
People were stuck for so long and in such challenging conditions that they started to abandon their cars.
The Arlington County Fire Department tweeted that people should either stay in stuck cars or a safe distance away from vehicles, but not stand on the roadway.
A few people were daring enough to try other forms of transportation.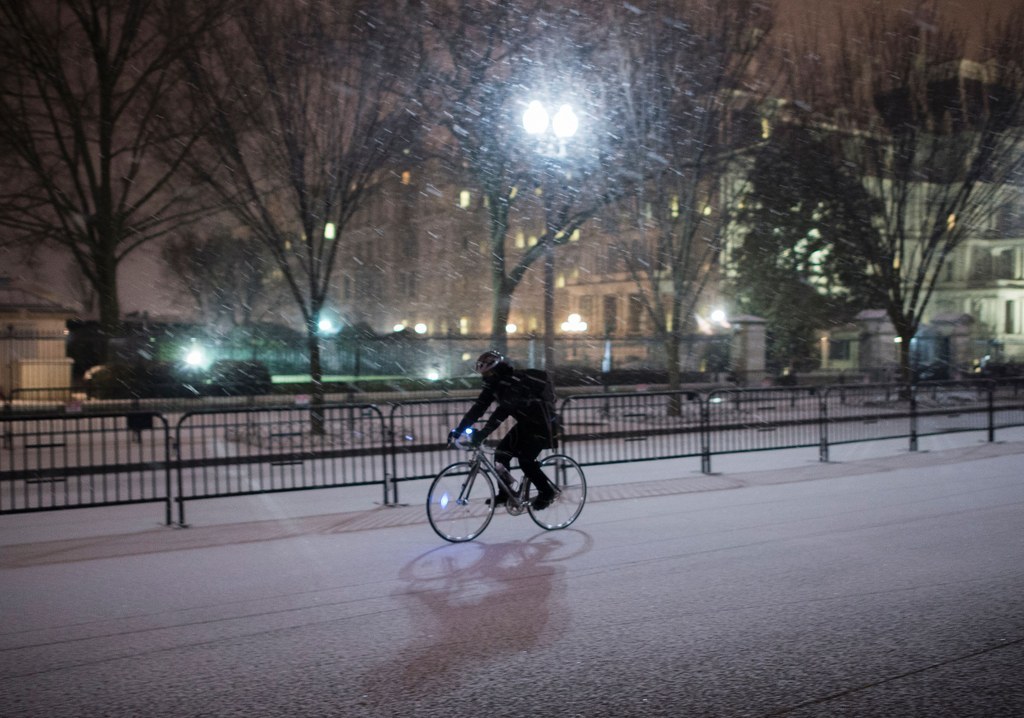 Grocery lines of panicked customers backed up at a local Whole Foods.
Some grocery store shelves were left almost completely bare.
The District Department of Transportation said they had worked to de-ice the roads by putting a mixture of brine and beet juice on several routes.
Ice trucks are the most common method of de-icing roads, but the beet juice and brine mixture had been used as an alternative as salt supplies have become costly, according to Time.
The DDOT also said Wednesday's storm was lasting longer than expected, and they planned to have 150 trucks working to de-ice the roads by midnight.
A source at the D.C. mayor's office told BuzzFeed News that the salt trucks were only deployed around 9:30 p.m., and even then, only a handful of trucks were sent.
Overall, people were not particularly impressed with the district's ability to handle the snow.