Shania Twain tweeted an apology Sunday for saying she would have voted for Donald Trump, after people started saying they were not impressed with her answer.
In an interview with the Guardian published Sunday, the 52-year-old Canadian singer was quoted saying she would have voted for Trump if she had been able to vote in the US elections in 2016.
The article in the Guardian touched on many topics related to Twain's musical career and her upcoming Shania Now Tour. It also included one paragraph on her thoughts on the US president:
It is not the only way in which she expresses her conservatism. If she had been able to vote in the US election, she would have plumped for Donald Trump, she says. "I would have voted for him because, even though he was offensive, he seemed honest. Do you want straight or polite? Not that you shouldn't be able to have both. If I were voting, I just don't want bullshit. I would have voted for a feeling that it was transparent. And politics has a reputation of not being that, right?"
After the article was published, Twain's fans started expressing their disappointment online.
People said they were upset they'd bought Twain's new record and tickets to see her perform on the new tour.
Twain is also a guest judge on RuPaul's Drag Race, which some people thought might be a little awkward now.
Within a few hours, Twain had responded, tweeting that she "would like to apologise to anybody I have offended in a recent interview with the Guardian relating to the American President."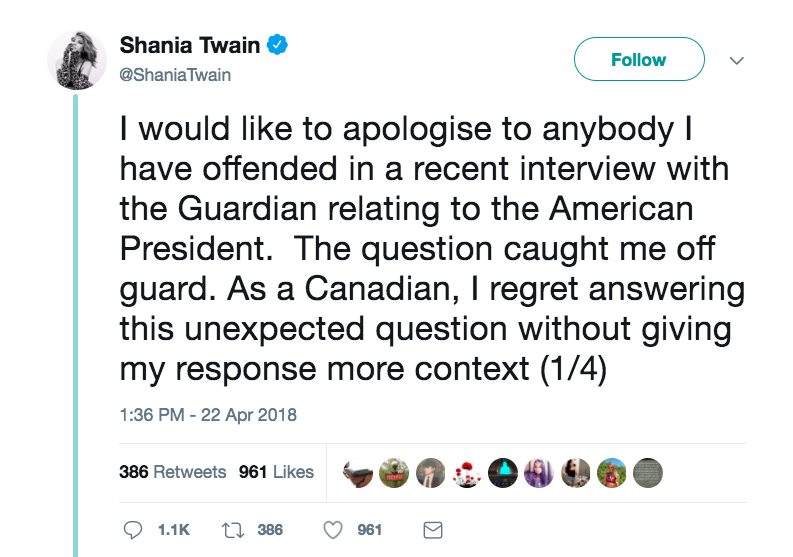 In her apology, Twain said she was "passionately against discrimination."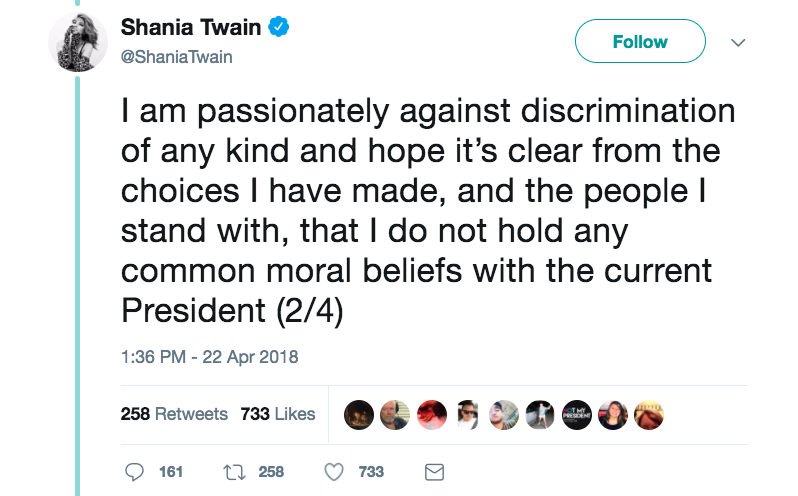 She went on to say that "my limited understanding was that the President talked to a portion of America like an accessible person they could relate to."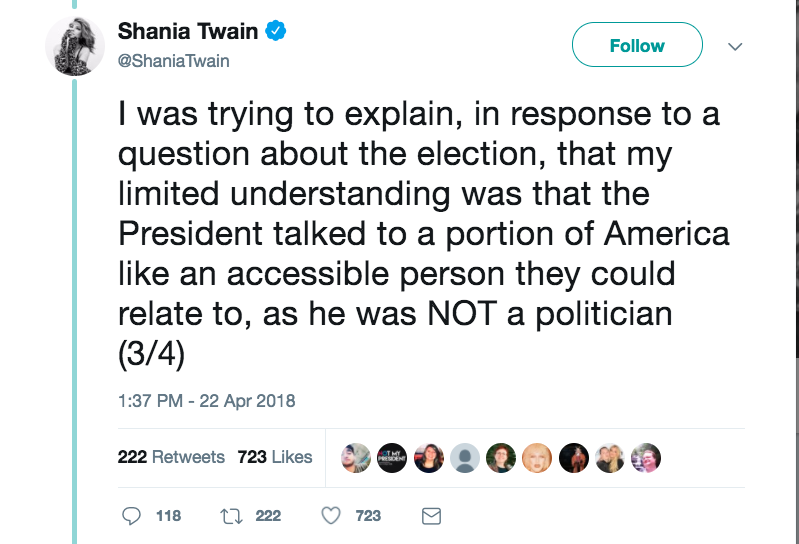 She added her "answer was awkward," but should not be taken as an endorsement of Trump.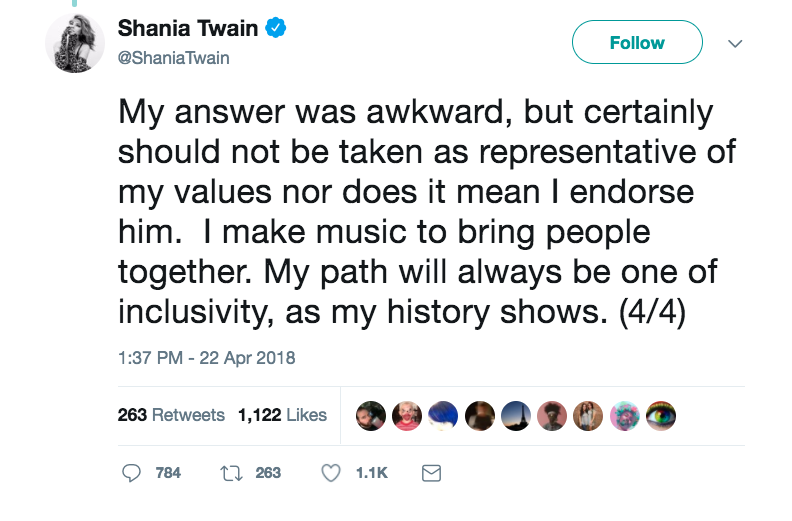 Some people said Twain's apology missed the point.
While others said she shouldn't have apologized.
And some felt like she couldn't win either way.