Sexually Suggestive Skit Forces Wyoming High School Principal To Resign
Faculty members performed a skit that violated the district's anti-harassment policy, and has led the school's principal to step down.
A sexually suggestive skit performed by staff at Natrona County High School in Wyoming forced the school's principal Dean Kelly to resign Wednesday.
The skit was performed at an event on Aug. 25 to initiate new teachers and welcome returning teachers back.
During the skit, two male faculty members dressed up in cheerleader uniforms, reference masturbation, nipples, and virginity.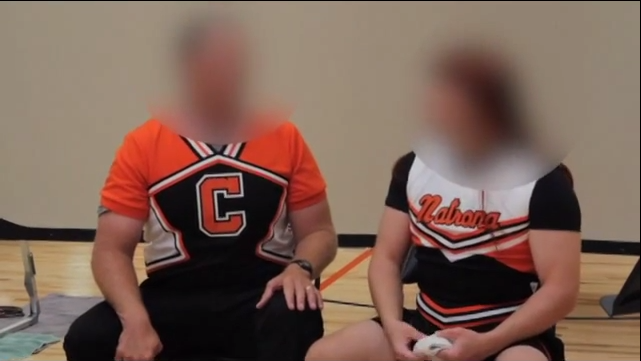 The two also used derogatory words to refer to females and students, discussed teachers' body types, and compared individuals to sex offenders, serial killers, alcoholics, and the mentally challenged.
In addition, the duo made sexual gestures at staff members sitting in the audience and those called up to the front to be introduced.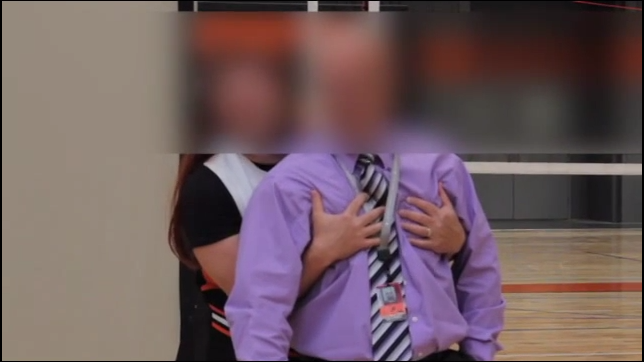 After the skit was performed, those in attendance complained to the school district that it violated anti-harassment policy.
The district started an outside investigation in response, and put Kelly as well as other faculty on leave during the investigation.
The two staff members who performed in the skit were disciplined for their behavior, but neither was fired, the Casper Star-Tribune reported.
Principal Kelly announced he would resign Wednesday, apologizing for the "unfortunate incident" and adding he wanted to allow the school to heal.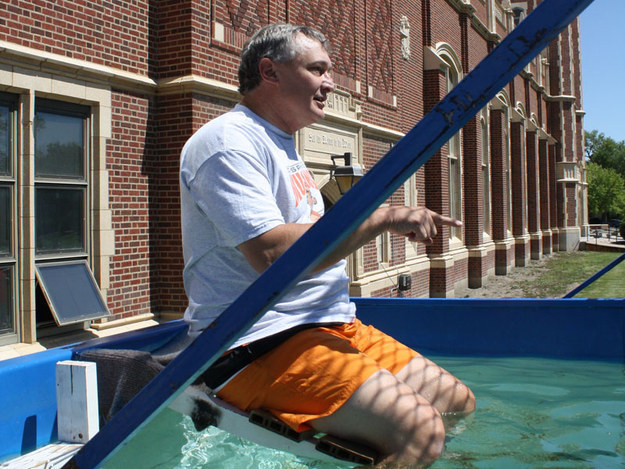 "We need to put this to rest and begin to heal from it," Kelly said in his resignation letter. "I just didn't know if it was ever going to get put to rest if I remained the principal.
He said he did not approve the skit before it was performed, but had allowed the faculty members to perform skits without problem in the past and trusted them. He was in the audience at the time the skit was performed and admitted later it went "over the line."
Kelly's resignation is effective as of Oct. 1, and he said he plans to take on another role in the district. He has worked with the Natrona County School District since 1997.
The district released this video Tuesday of the skit with faculty member's faces blurred in response to a public records request from the Casper Star-Tribune.
School district attorney Kathleen Dixon said the video was taken by the school's videographer, the Associated Press reported. The district has not identified the names of the faculty member's involved in the skit.