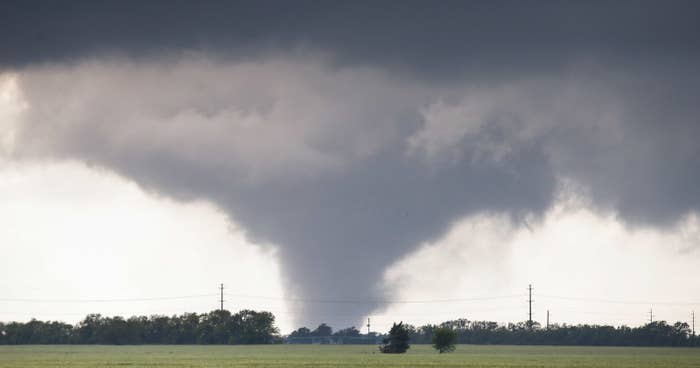 Oklahoma's governor declared a state of emergency Thursday after tornadoes swept through the state.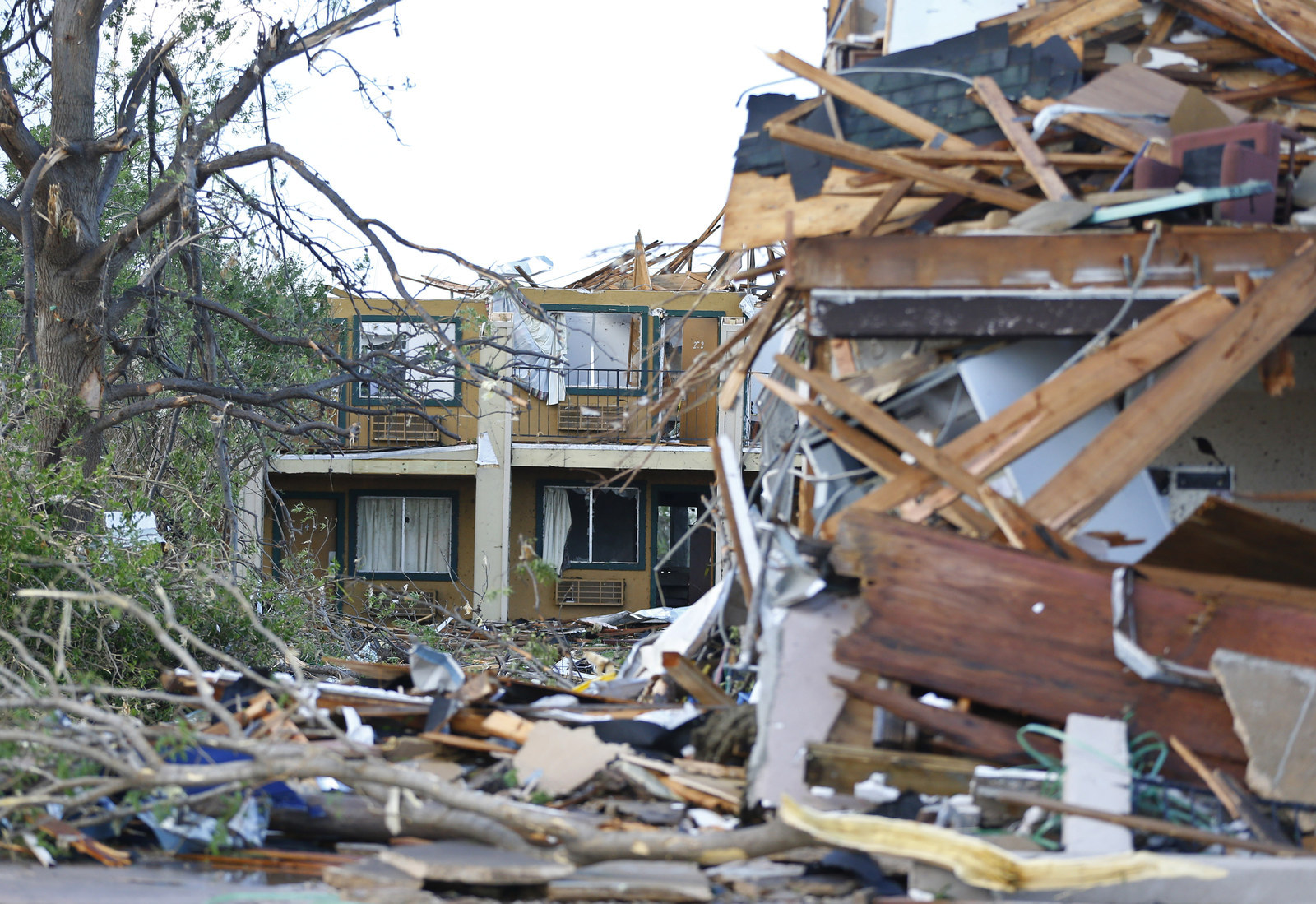 Governor Mary Fallin will be touring damaged areas Thursday after she declared a state of emergency in 12 counties across the state. The storms that swept through the state Wednesday dropped huge balls of hail and caused at least 50 tornadoes, according to NBC News.
One fatality was reported by police, a 42-year-old woman who drowned in a storm shelter, NBC News reported. At least a dozen people were left injured and the record 7.1 inches of rain caused flash floods in some areas.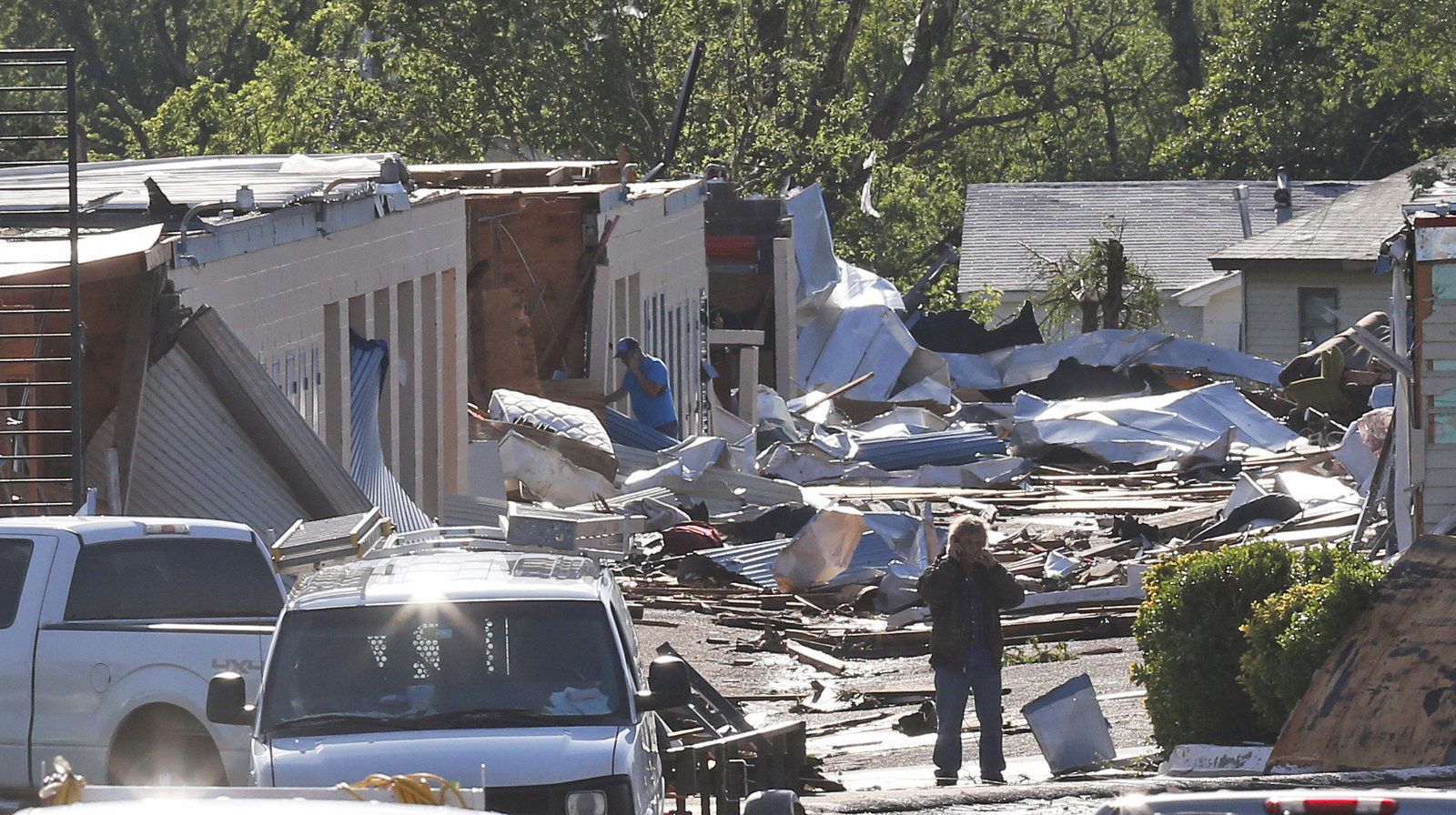 A dangerous storm moving across the Plains Wednesday produced several tornadoes in Oklahoma, Kansas, and Nebraska, causing significant damage to homes and businesses.
In Oklahoma Wednesday, severe storms produced multiple tornadoes.
A flash flood warning was issued for Oklahoma City until 9 a.m. Thursday, because heavy rain was also expected. At the time the warning was issued, up to eight inches had already fallen, according to the National Weather Service.
At least 12 people were reportedly injured, the Emergency Medical Services Authority said, according to KFOR. Two people were possibly critically injured in a trailer park near the Interstate 35.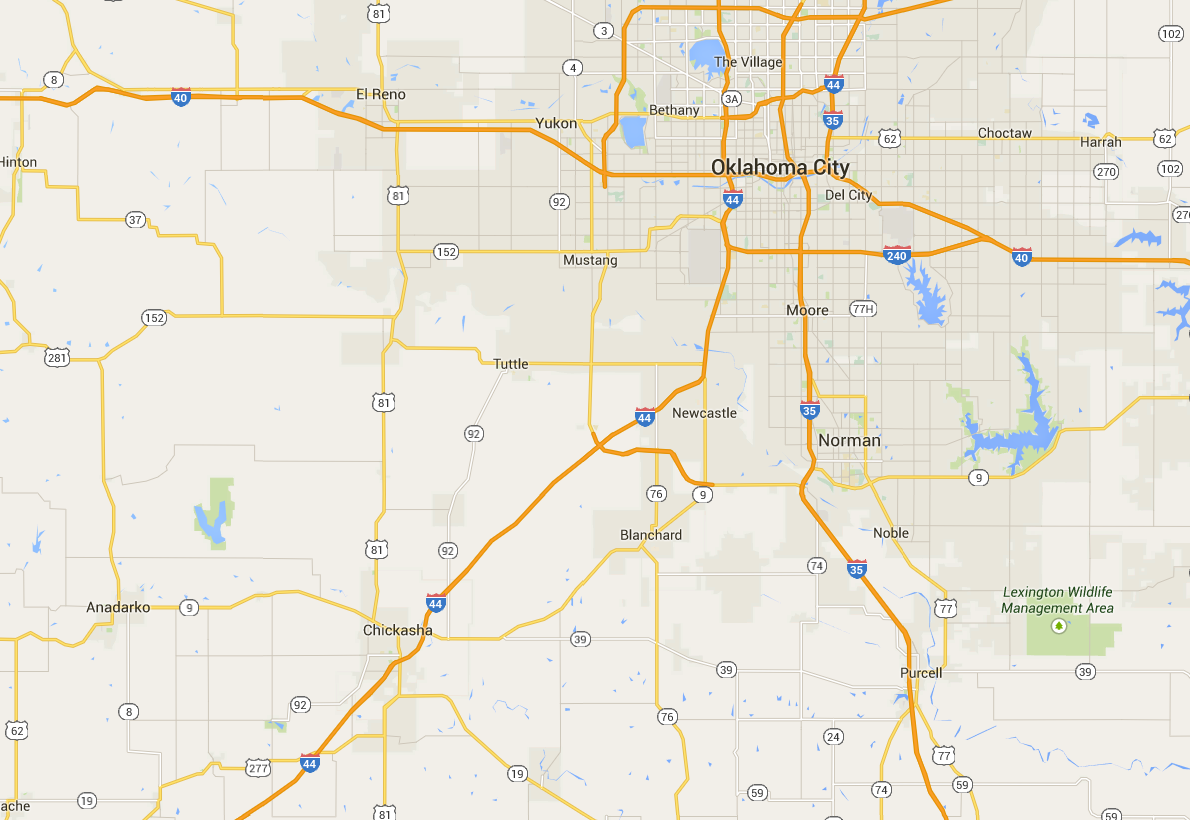 The large tornado, reported to be nearly 1/4-mile wide, was also spotted moving toward Newcastle, Oklahoma, News9 reported.
A tornado by Will Rogers Airport, which is near Oklahoma City, forced the closure and evacuation of the airfield. The storm hit suburban Oklahoma City Wednesday evening.
Dozens of homes were reported destroyed near Chickasha, Oklahoma, as of 7:30 p.m. local time.
Grady County Emergency Services director Dale Thompson said about 10 homes were destroyed in Amber, while about 25 more homes in Bridge Creek were destroyed or have major damage.
There were also reports of damage to Norman Hotel, located near the University of Oklahoma.
The driver of a truck which crashed during severe weather on Interstate 35 in Moore, Oklahoma, was rescued after officials cut him from the vehicle.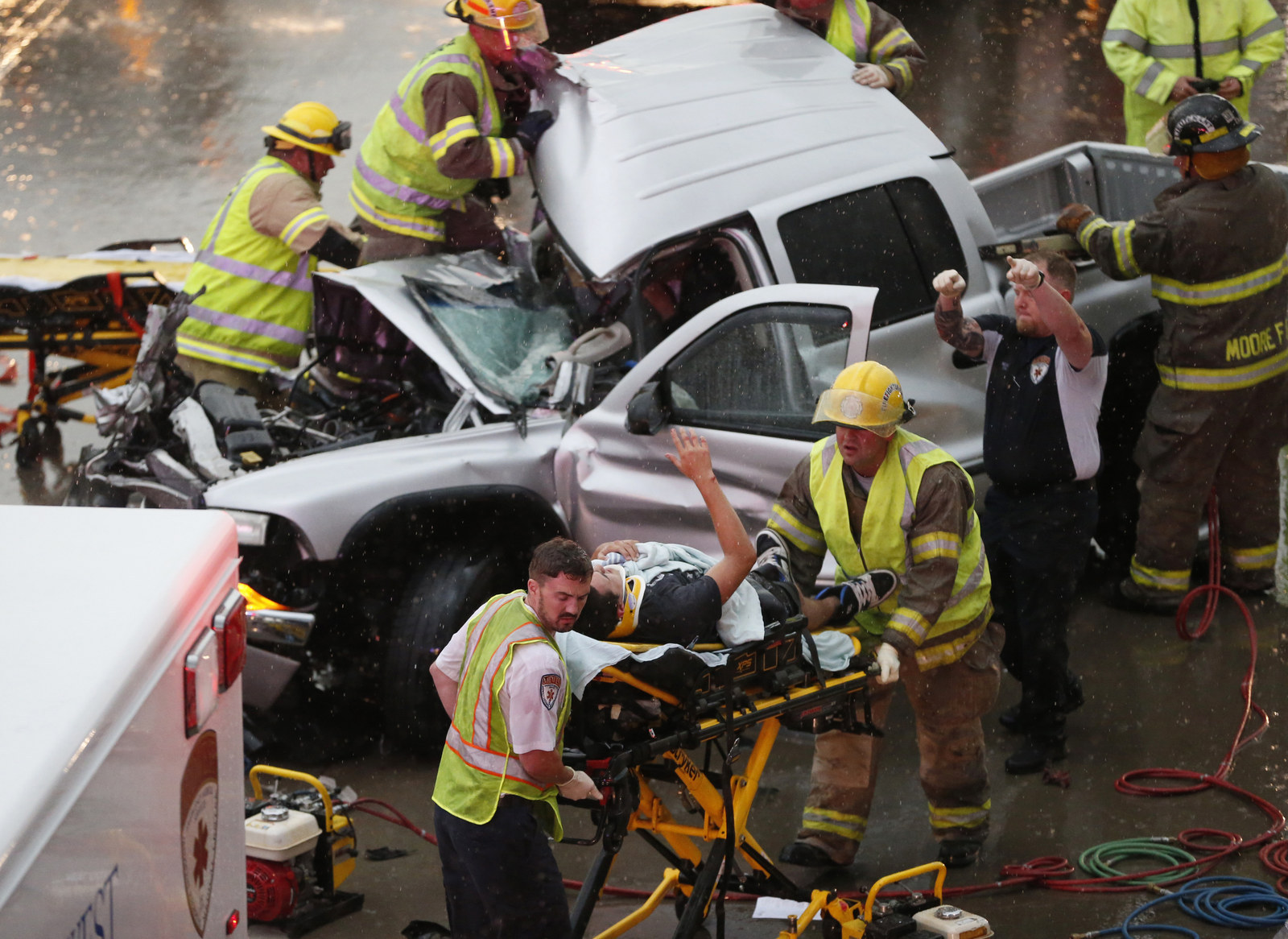 The owners of Tiger Safari, an exotic zoo in Tuttle, Oklahoma, said their bears had escaped Wednesday, but the animals were later accounted for and they were not injured, the Grady County sheriff's office confirmed to KFOR.
The Tiger Safari is home to tigers, snakes, owls, lemurs, and other creatures.
In Nebraska, a tornado hit Roseland, a small town of about 250 people, at 4:22 p.m. local time, destroying at 10 to 15 homes and a local Catholic church.
No major injuries were reported as a result of the damage, but Red Cross disaster teams are on their way to the scene, the Associated Press reported.
In Kansas, multiple tornadoes were also spotted, including a "stovepipe" tornado.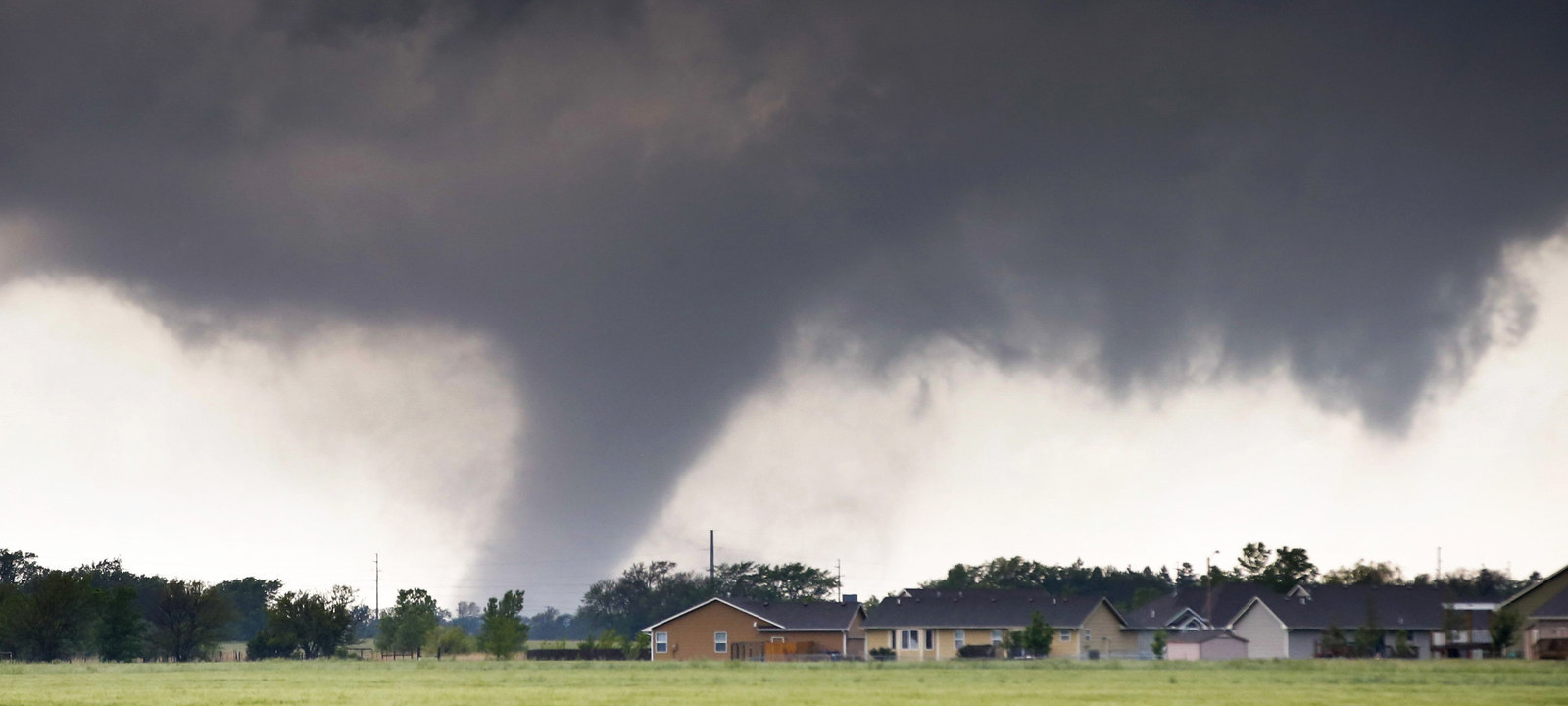 There was also structural damage reported in Kansas.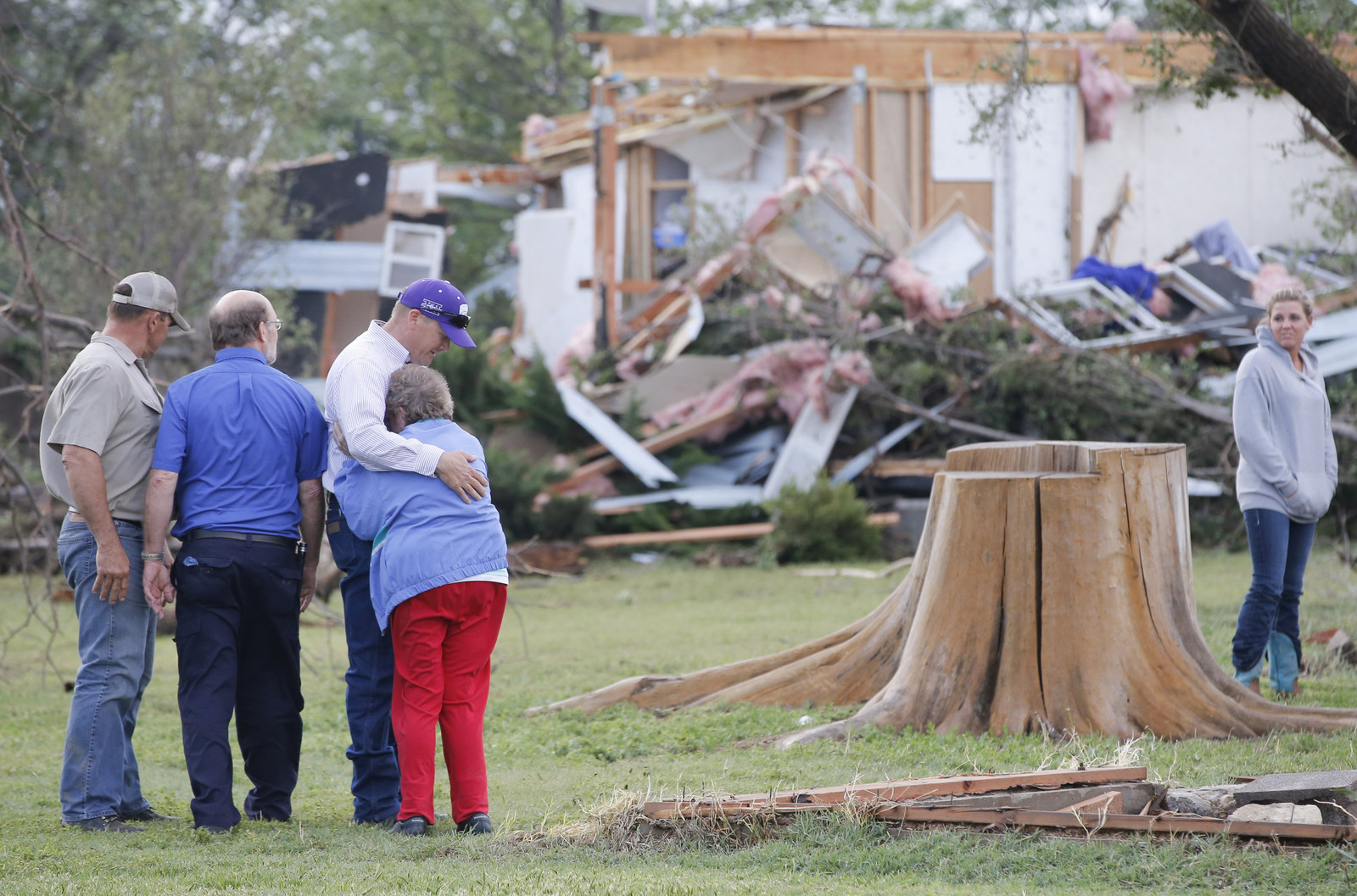 Portions of Kansas, Oklahoma, Nebraska, and Texas remained under tornado watches and warnings Wednesday evening.
This is a developing story. Check back for updates and follow BuzzFeed News on Twitter.