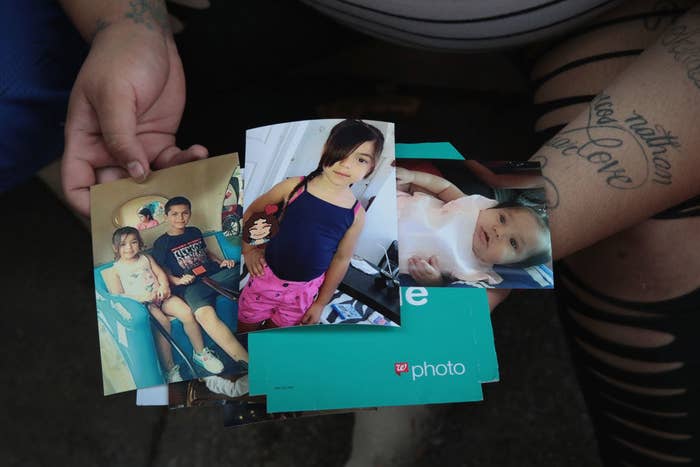 The deadliest fire in Chicago in more than two decades took the lives of at least 10 children who had gathered for a sleepover.

Around 3:55 a.m., authorities received a phone call about smoke coming out of the rear of an apartment building in Chicago's Little Village, Fire Commissioner Jose Santiago said at a news conference Monday.
When firefighters entered the building, they found eight children who had already "succumbed to their injuries," according to the commissioner. By Monday night, the Cook County Medical Examiner's Office said 14-year-old Cesar Contreras had also died. And on Tuesday, 14-year-old Adrian Hernandez died at the hospital, the Associated Press reported.
Fire officials had initially believed two of the children who had died were adults, but on Tuesday said that the kids ranged in age from 3 months to into their teens.
A firefighter was also injured by the blaze, but is in stable condition, Santiago said.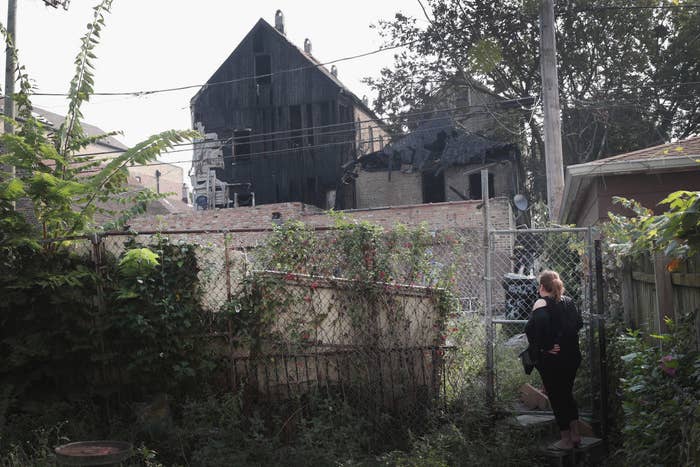 The fire started on the enclosed rear porch of a coach house situated behind a three-story apartment building, according to fire officials. The apartment where the fire took place was in the coach house and did not have smoke detectors, which officials said contributed to the number of fatalities.
"Because of where it started, on the rear porch of a rear building, if they had at least one smoke detector, they would have woken up and walked out the front door," fire department spokesperson Larry Langford said Monday. "They could have grabbed everyone and made it out a stairway and outside because they had a clear shot at the front door."

Children were known to set off fireworks from the porch, Langford said, and some residents smoked there. Authorities have ruled out the building's electrical wiring as the source of the fire, according to Langford, and they don't believe it was deliberately set.

"The city shares the grief of the families who have lost so many on this day," Chicago Mayor Rahm Emanuel said in a statement.

Monday, the Chicago Fire Department passed out smoke detectors in the neighborhood where the deadly blaze took place.
"This is a tragedy beyond anything I ever dreamed in my life," Ramonita Reyes, the victims' grandmother, told WSL.

Family members told local media that many of kids were related.
Marcos Contreras lost two brothers, two sisters, and three cousins in the fire.

"I don't even know how I'm going to wake up and continue life, knowing that my brothers and sisters are six feet underground," Contreras told WSL.