Updated - Dec. 30, 11:50 a.m., ET
On Monday morning a trolleybus blast in Volgograd, Russia, left 14 dead and at least 23 others injured.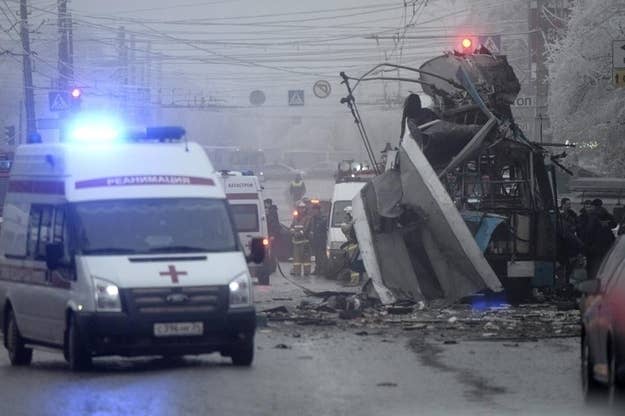 Russian officials originally declared the bombing a terrorist attack, and have now confirmed the explosion was caused by a suicide bomber.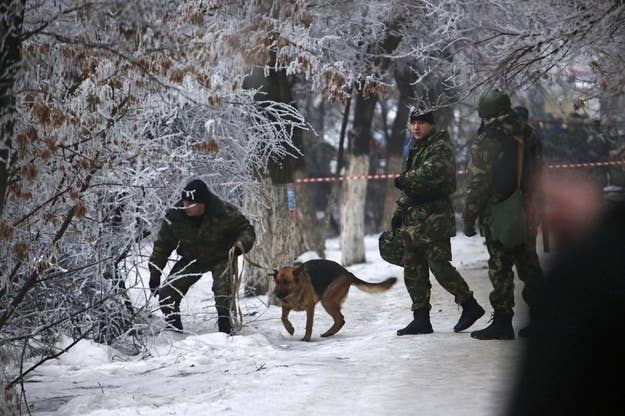 Russia's Investigative Committee spokesman, Vladimir Markin, has said that the explosion on the electric bus involved a similar bomb to the blast on Sunday, proving a link between the two attacks.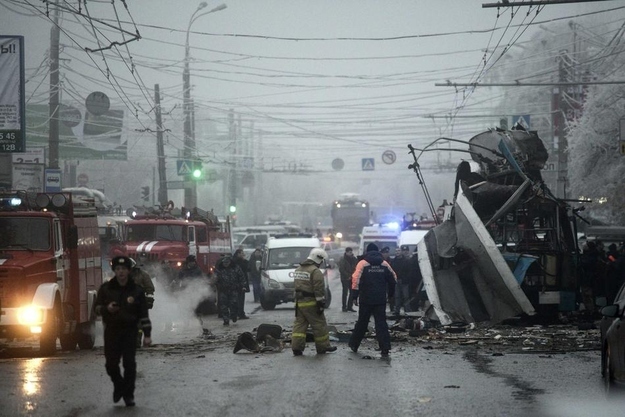 The most recent explosion took place near a busy market during morning rush hour. Security has been tightened across Russia, including at the airports.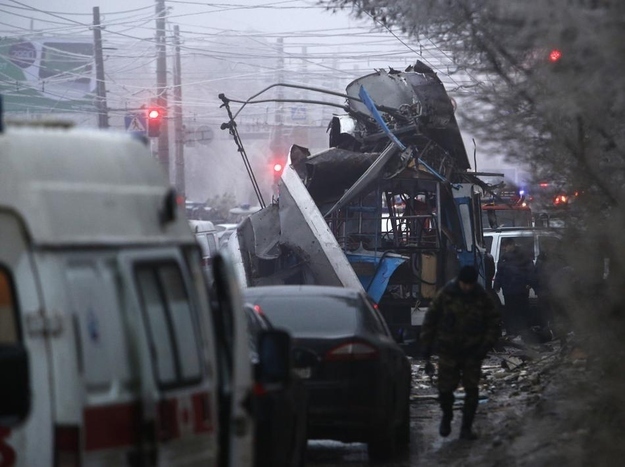 No one has come forward to claim responsibility for either attack.
The two attacks have left the public worried about safety in the run-up to the 2014 Sochi Olympic Games. Sochi is 400 miles from Volgograd.
The International Olympic Committee released the following statement from President Thomas Bach:
"This is a despicable attack on innocent people and the entire Olympic Movement joins me in utterly condemning this cowardly act. Our thoughts are with the loved ones of the victims.
I have personally written to the President of the Russian Federation, Vladimir Putin, to express our condolences to the Russian people and our confidence in the Russian authorities to deliver safe and secure Games in Sochi. I am certain that everything will be done to ensure the security of the athletes and all the participants of the Olympic Games.
Sadly terrorism is a global disease but it must never be allowed to triumph. The Olympic Games are about bringing people from all backgrounds and beliefs together to overcome our differences in a peaceful way. The many declarations of support and solidarity from the international community make me confident that this message of tolerance will also be delivered by the Olympic Winter Games in Sochi."
The White House issued the following statement from NSC Spokesperson Caitlin Hayden:
"The United States condemns the terrorist attacks that struck the Russian city of Volgograd and sends deepest condolences to the families of the victims with hopes for the rapid healing of those wounded.
The United States stands in solidarity with the Russian people against terrorism. The U.S. government has offered our full support to the Russian government in security preparations for the Sochi Olympic Games, and we would welcome the opportunity for closer cooperation for the safety of the athletes, spectators, and other participants."