Scientists Say Brits Aren't In The Mood To Have Sex
Modern technologies and other distractions are causing people to have less sex than they were ten years ago, a recent study shows.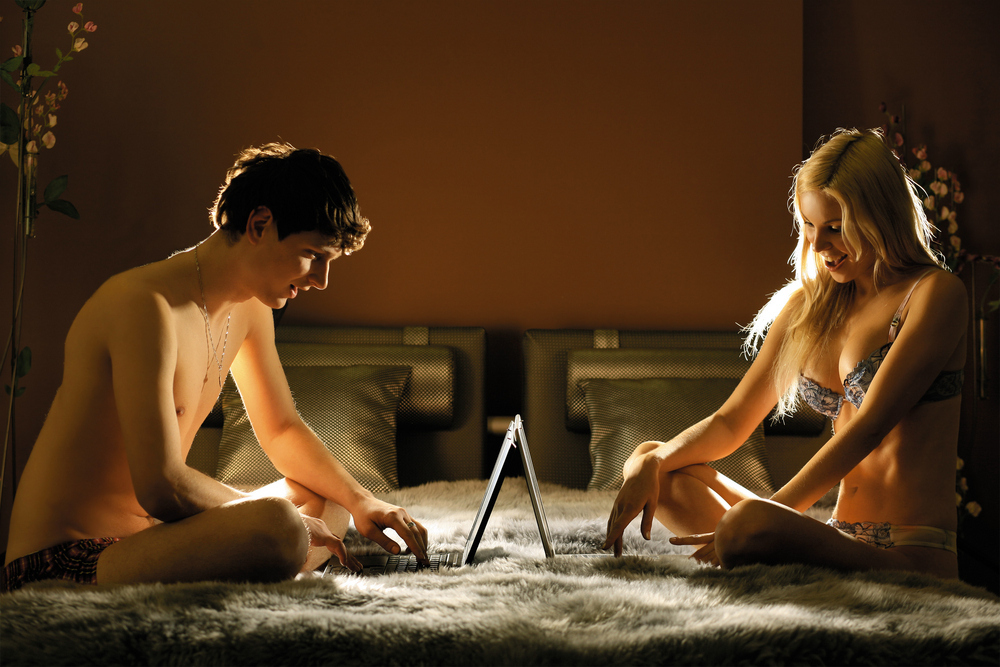 More than 15,000 British residents between ages 16–74 were interviewed about sex for the National Survey of Sexual Attitudes and Lifestyles in 1990-91 and 1999-2001.
One of the most surprising discoveries was that people between 16–44 reported having less sex than the same group ten years ago. The amount decreased from six to seven times a month to less than five times a month.
"People are taking their iPhones and iPads into bed," Wellings said that the drop occurred at the same time as new technologies emerged. She also noted that the financial crisis had a big impact on people's lives.
Dr Cath Mercer, from University College London, said: "People are worried about their jobs, worried about money. They are not in the mood for sex.
The study also suggested young people are using online porn instead.
Overall, more than 60% of people reported having sex recently.

The amount of sexual partners reported on average by women and men has increased.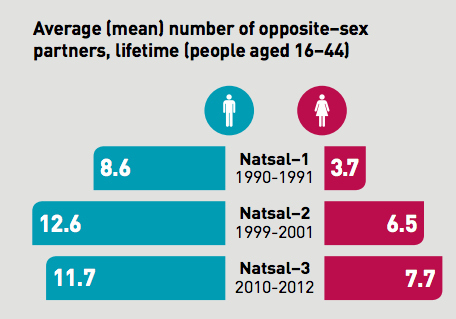 The research found higher levels of anal and oral sex reported by people of the opposite sex: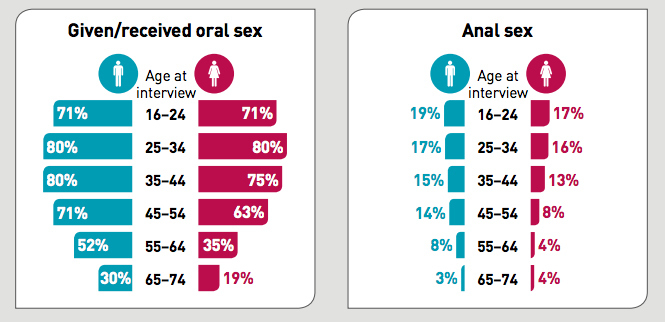 Scientists found the proportion of women who had a same-sex experience since the first survey was done jumped 4% to 16%. The numbers of men who reported a same-sex experience remained similar.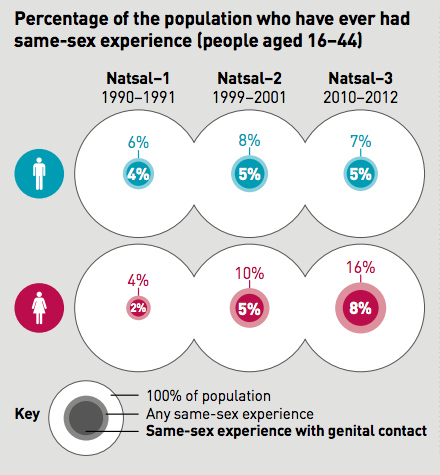 The study found HPV was the most common STI, followed by chlamydia. HIV and gonorrhoea were found in around one in a thousand people.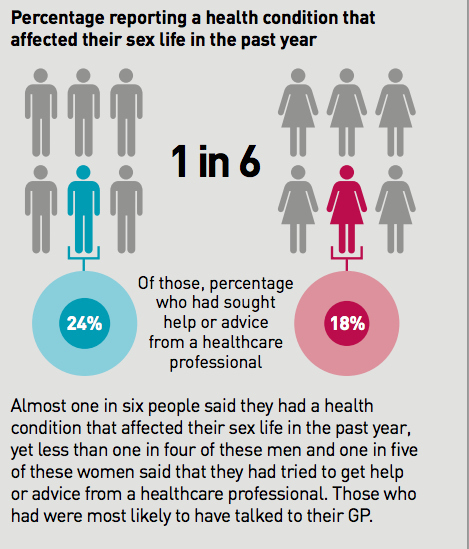 The poll also revealed the extent to which people are forced to have sex against their will.