Satellite Images Show Massive Scale Of Boko Haram Attack In Nigeria
Before and after photographs show that nearly 4,000 structures were destroyed in two Nigerian towns during last week's militant attacks.
Photographs released by Amnesty International Wednesday reveal the extent of the destruction caused by Boko Haram in Nigeria, contrasting images from Jan. 2 with others taken on Jan. 7.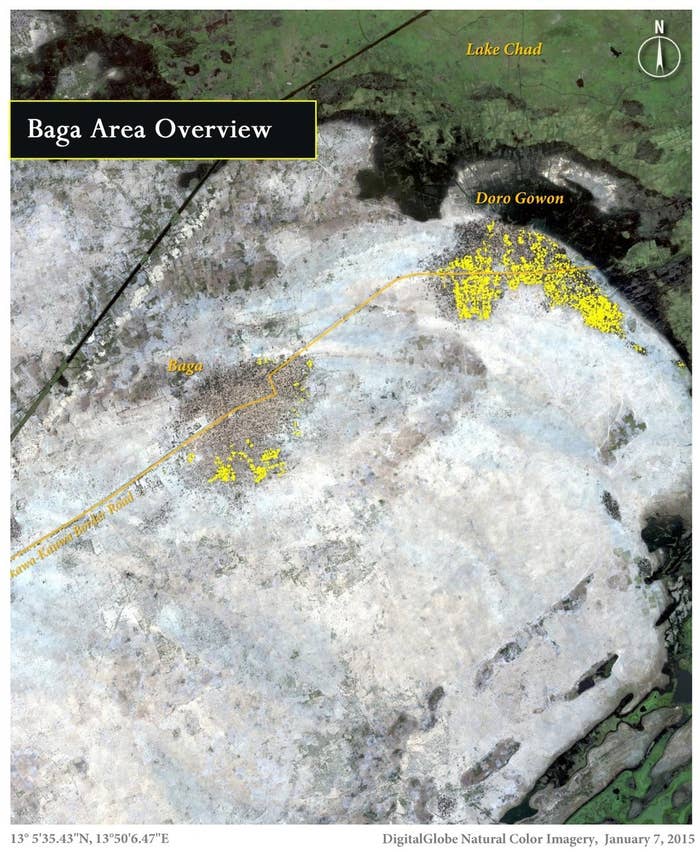 Boko Haram, the militant Islamist group based in northern Nigeria, has been on a rampage since Jan. 3, when fighters overran a multinational army base used by soldiers from Nigeria, Chad, and Niger who are fighting the group.
After the soldiers fled, Boko Haram launched an assault on the neighboring villages of Baga and Doron Baga (aka Doro Gowon) in the state of Borno, where the Multi-National Joint Task Force was based.
Boko Haram killed scores of people and destroyed their homes during the massacre. More than 2,000 people were initially estimated to have been killed, although the Nigerian government contended that the number was closer to 150.
Other nearby towns were attacked as well. Boko Haram may now be in control of as many as 16 neighboring towns since military forces retreated.
The top image below, taken on Jan. 2, shows Baga, a densely populated town with many thatch-roof structures that were mostly rebuilt after an April 2013 attack. Underneath, a photo taken on Jan. 7 reveals the destruction of the recent attack.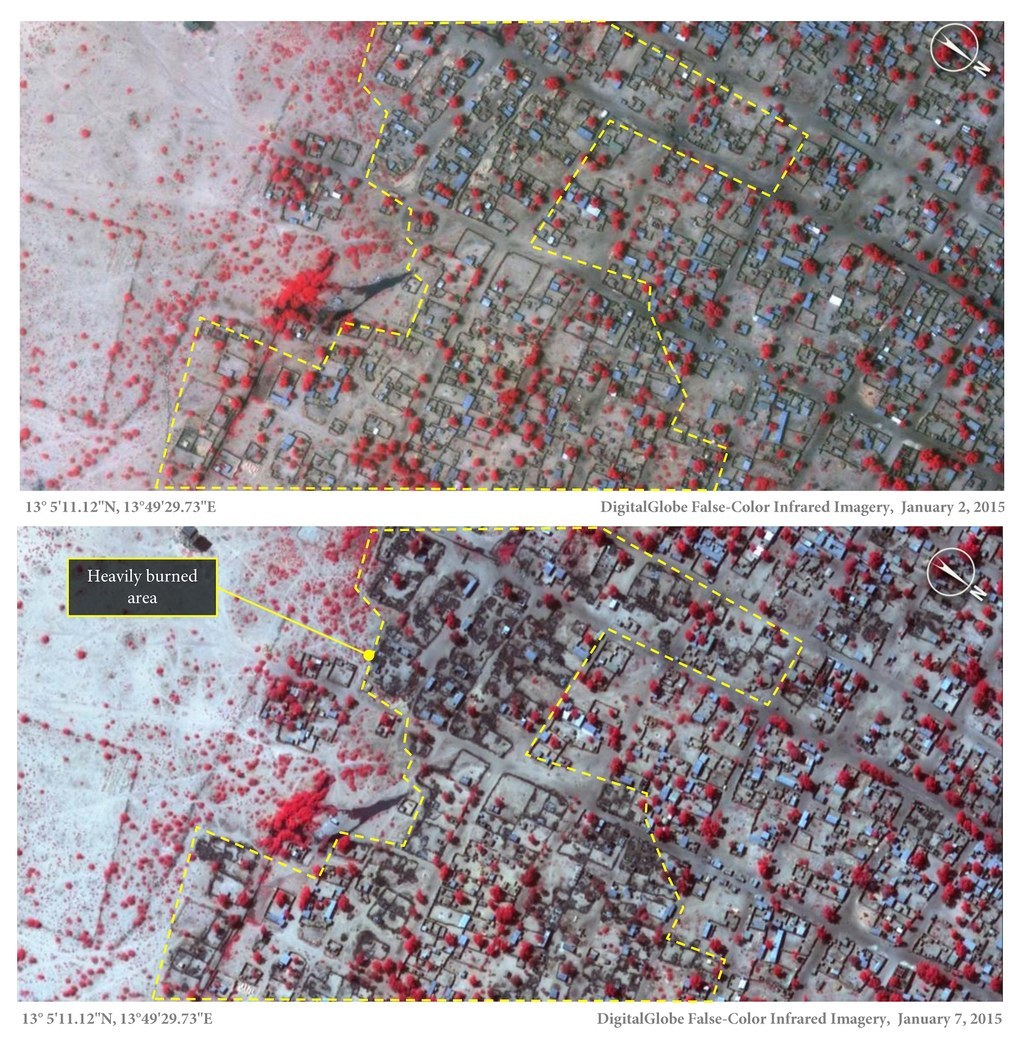 This image shows that more than 620 structures were damaged or destroyed in Baga, mostly in the town's southern district: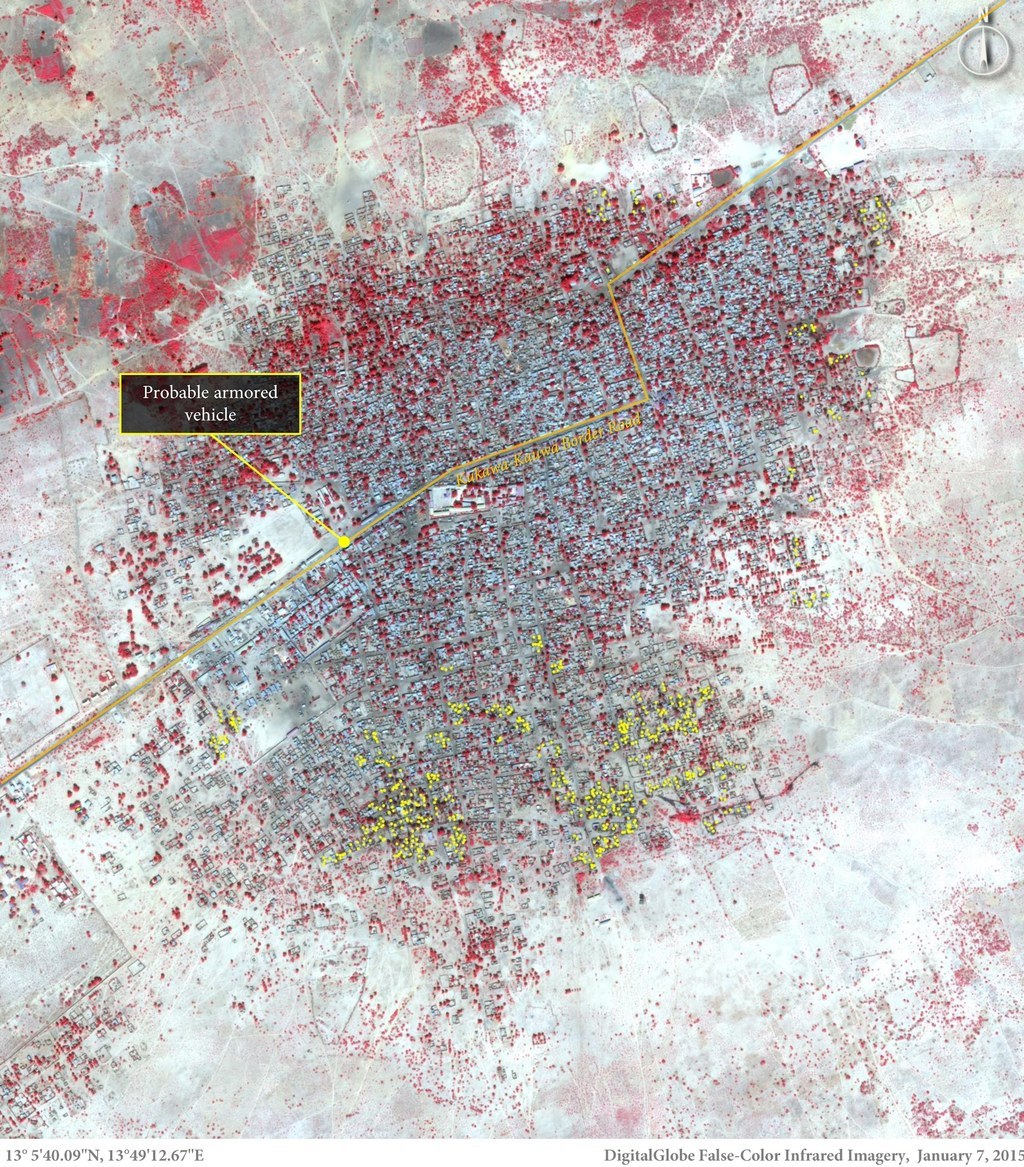 Daniel Eyre, a Nigeria researcher for Amnesty International, said the latest assault by Boko Haram was the largest and most destructive to date.
"These detailed images show devastation of catastrophic proportions in two towns, one of which was almost wiped off the map in the space of four days," Eyre said in a statement published by the nonprofit.
Residents had not yet been able to count or bury the dead, but the images serve to chronicle the devastation caused by Boko Haram and cast doubt on the government's assertion that fewer people have been killed than originally estimated, he added.
"This week, Nigeria's director of defense information stated that the number of people killed in Baga, including Boko Haram fighters, 'has so far not exceeded about 150,'" Eyre said. "These images, together with the stories of those who survived the attack, suggest that the final death toll could be much higher than this figure."
This Jan. 2 image of Doron Baga shows a packed neighborhood and lots of tree cover: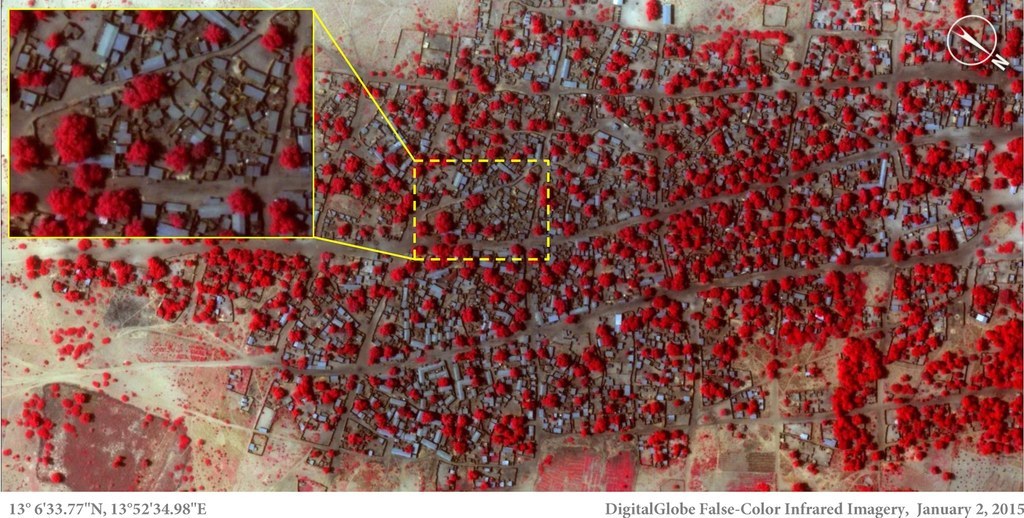 This picture of Doron Baga from Jan. 7 shows almost all the properties razed — about 3,100 structures — and much of the vegetation burned: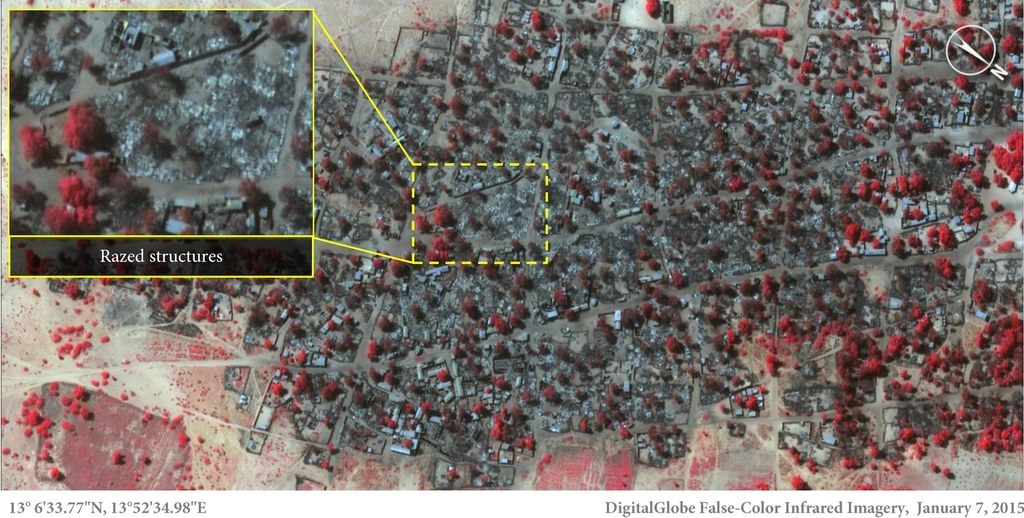 Many of the wooden fishing boats along the shoreline in the image below left, of Doron Baga on Jan. 2, are no longer seen in the Jan. 7 photo at right, consistent with eyewitness claims that residents fled by boat across Lake Chad.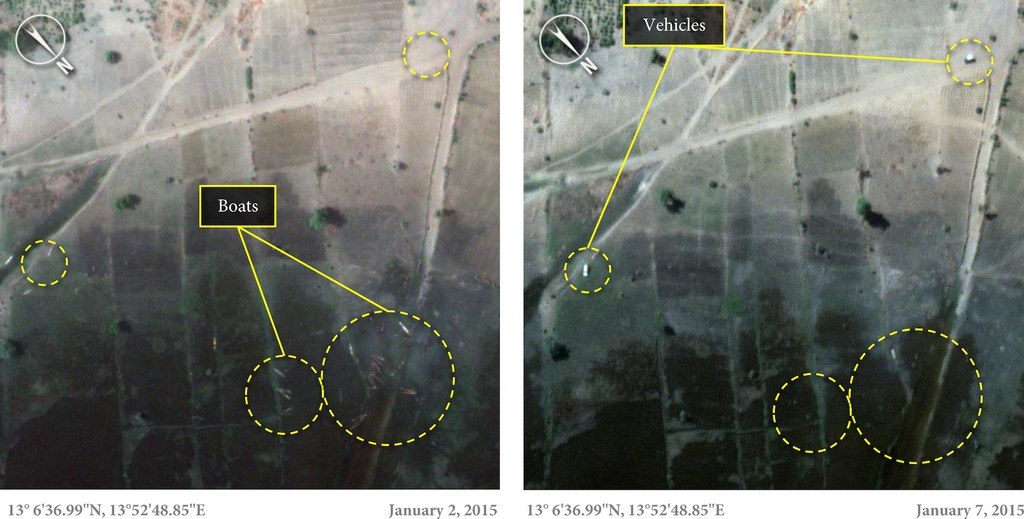 Thousands of people have reportedly fled the area to Chad and to other parts of the country, including Maiduguri, the capital of Nigeria's Borno State.