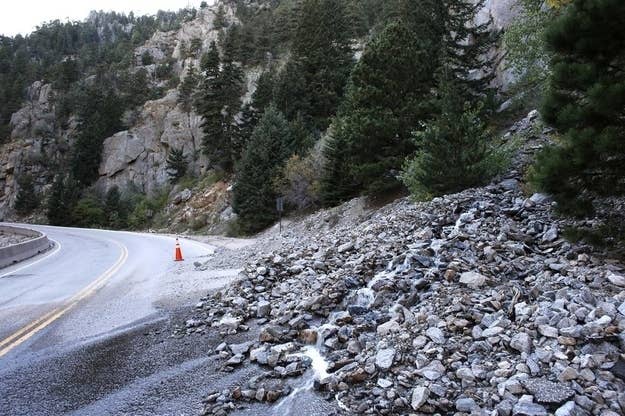 Five people were confirmed dead and a 13-year-old girl was hospitalized after a rock slide stuck Monday in the mountains of Chaffee County in central Colorado, officials said.
First responders were called to the scene, where they dug the 13-year-old girl from the debris. She was immediately flown to Children's Hospital in Denver, according to the Chaffee County Sheriff's Office. The young girl's condition is still unknown.
The initial emergency call stated there may have been as many as seven hikers trapped, but officials said they now believe there were only six, including the rescued girl.
Chaffee County Sheriff Pete Palmer said some of the rocks involved in the slide were "half the size of a car."
The hikers were on a trail to Agnes Vaille falls in the Pike and San Isabel National Forest, which is described as a relatively easy day hike and is popular for tourists and locals alike.