Remembering Michael Hastings
Journalist Michael Hastings died Tuesday morning at 33. People who know him and his work react to the loss.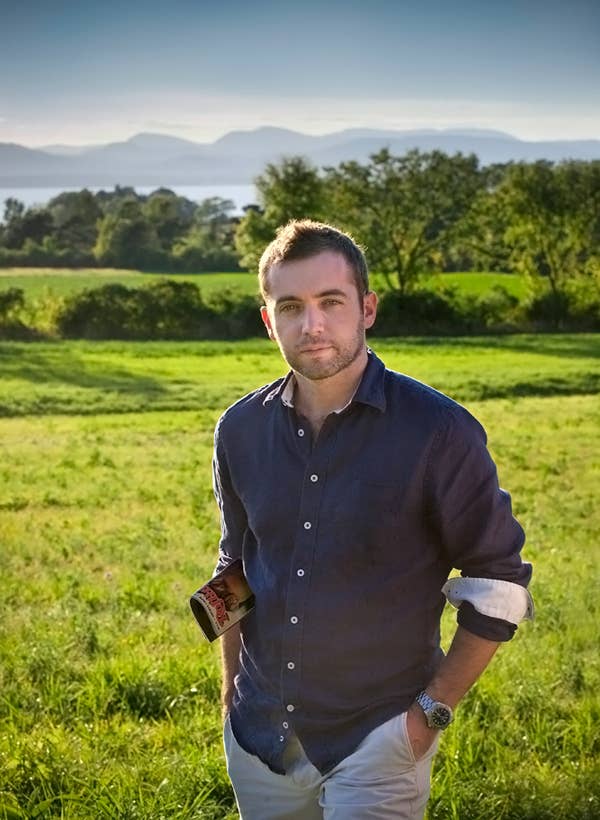 Ben Smith, BuzzFeed Editor-in-Chief, in a statement:
We are shocked and devastated by the news that Michael Hastings is gone. Michael was a great, fearless journalist with an incredible instinct for the story, and a gift for finding ways to make his readers care about anything he covered from wars to politicians. He wrote stories that would otherwise have gone unwritten, and without him there are great stories that will go untold. Michael was also a wonderful, generous colleague, a joy to work with and a lover of corgis — especially his Bobby Sneakers. Our thoughts are with Elise and and the rest of his family and we are going to miss him.
Rachel Maddow on Michael Hastings:
Rolling Stone's obituary on Michael Hastings, who was a longtime contributor for the magazine and wrote an infamous profile on Gen. McChrystal.
Hastings' unvarnished 2010 profile of McChrystal in the pages of Rolling Stone, "The Runaway General," captured the then-supreme commander of the U.S.-led war effort in Afghanistan openly mocking his civilian commanders in the White House. The maelstrom sparked by its publication concluded with President Obama recalling McChrystal to Washington and the general resigning his post. "The conduct represented in the recently published article does not meet the standard that should be met by – set by a commanding general," Obama said, announcing McChrystal's departure. "It undermines the civilian control of the military that is at the core of our democratic system."

Hastings' hallmark as reporter was his refusal to cozy up to power. While other embedded reporters were charmed by McChrystal's bad-boy bravado and might have excused his insubordination as a joke, Hastings was determined to expose the recklessness of a man leading what Hastings believed to be a reckless war. "Runaway General" was a finalist for a National Magazine Award, won the 2010 Polk award for magazine reporting, and was the basis for Hastings' book, The Operators: The Wild and Terrifying Inside Story of America's War in Afghanistan.
My friend Michael Hastings died last night in a car crash in Los Angeles. Writing this feels almost ghoulish: I still haven't processed the fact that he's gone. Today we all feel that loss: whether we're friends of Michael's, or family, or colleagues or readers, the world has gotten a bit smaller. As a journalist, he specialized in speaking truth to power and laying it all out there. He was irascible in his reporting and sometimes/often/always infuriating in his writing: he lit a bright lamp for those who wanted to follow his example.
Statement from Oliver Stone:
Michael Hastings went far in the span he had. One of our finest young investigative journalists, high stakes reporting in a sense cost him his life. We desperately need more and more young men and women such as Michael, willing to protest the intolerable war crimes and arrogance of our supremacy-seeking society.
Statement from David Rosenthal, president and publisher of The Blue Rider Press:
Michael Hastings death cuts short a life dedicated to speaking truth to power. He believed that journalists must be more than bystanders; he was a truthteller, a charming provocateur and a relentless seeker of decency in a nasty world. We are honored to have shared his triumphs with The Operators and Panic 2012 and heartbroken with his friends, readers and family from the grief of his passing.