Really Cute And Very Tiny Baby Panda Is Healthy
This giant panda cub looks pretty in pink.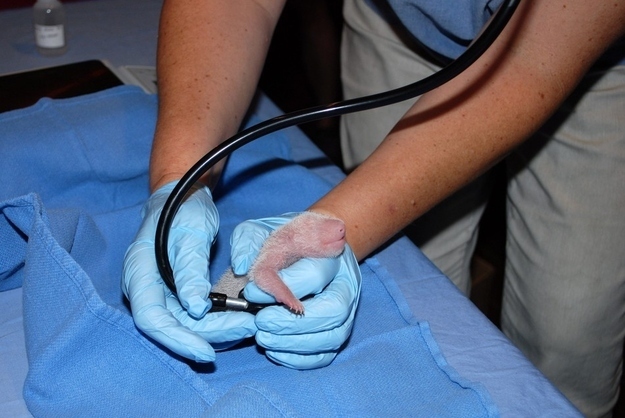 The giant panda cub appeared to be in excellent health.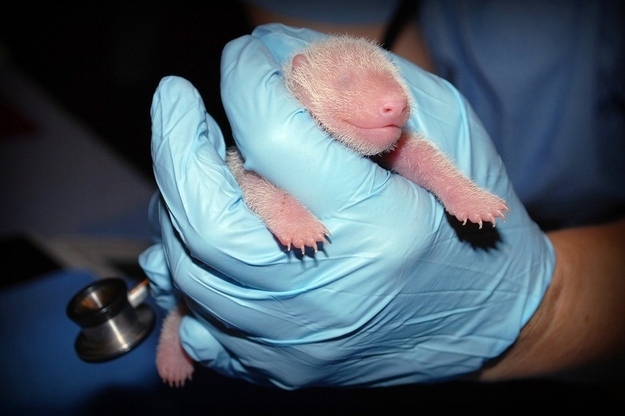 The baby panda's full belly means it is nursing well.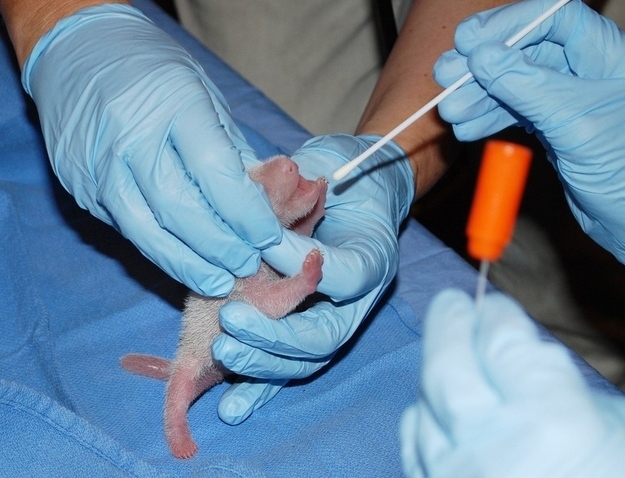 The cub weighs 137 grams, which is the same weight as an iPhone 4.