People across the U.S. rallied together Thursday for a national moment of silence for Michael Brown, the unarmed teen who was shot by police on Saturday in Ferguson, Mo.
According to The Root, the event, known as #NMOS14, was initiated by @FeministaJones, who described it as a way to come together "to remember the forgotten, ignored, killed, and abused."
Photos from across the country showed people protesting in solidarity with the slain Ferguson teen.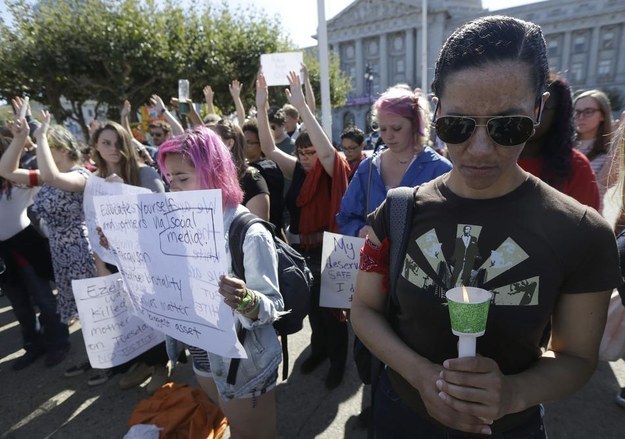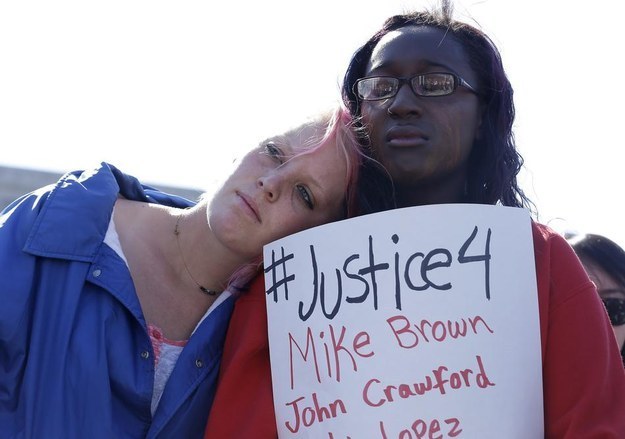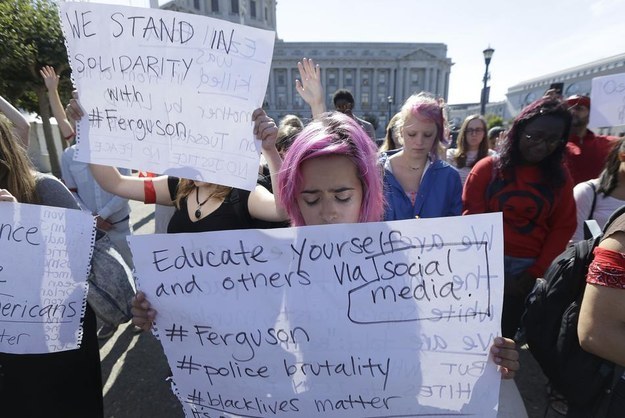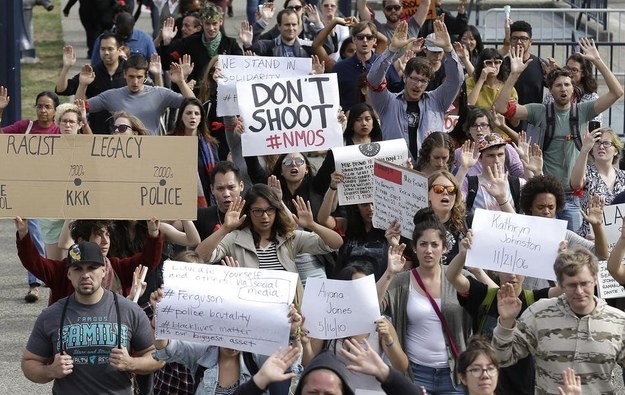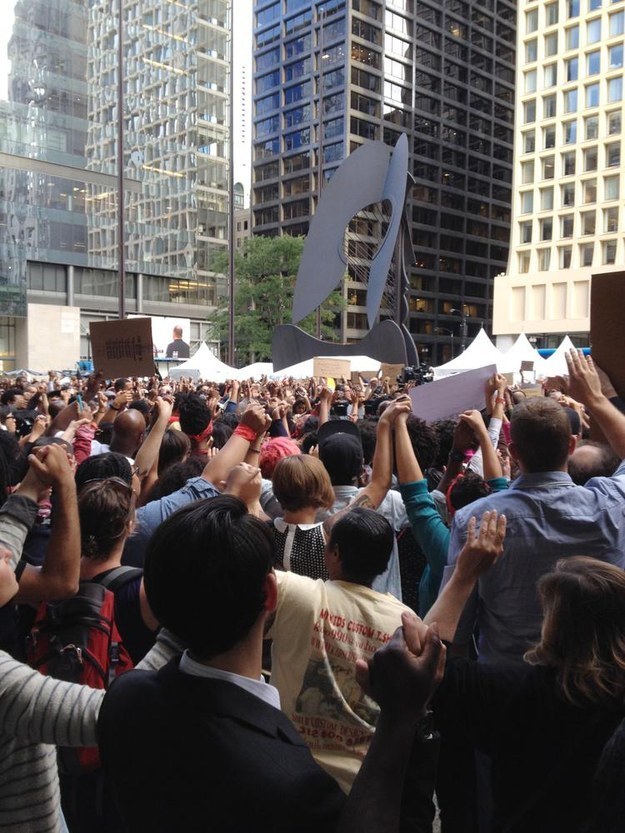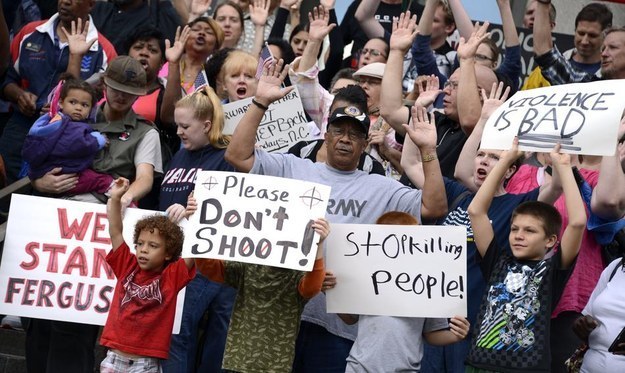 In Miami, eight people were arrested by U.S. Marshals for protesting inside the federal courthouse, NBC News reported.