Hundreds of protesters incensed by the recent police shooting of an unarmed black man marched through the streets of Sacramento on Thursday, forcing the shut down of a major interstate at rush hour and blocking admission to an NBA game.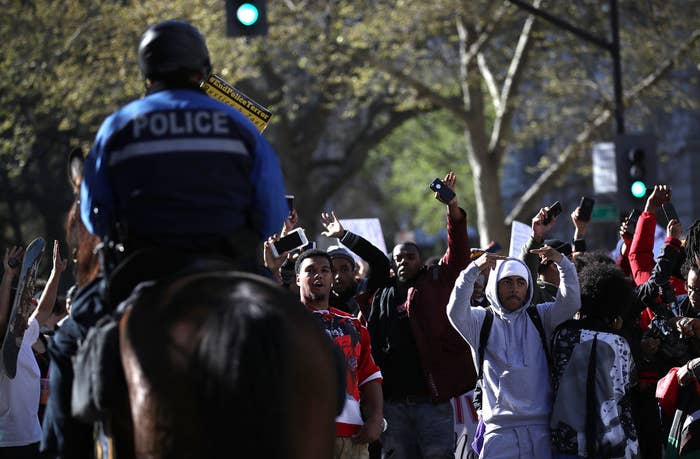 Demonstrators marched from Sacramento City Hall to the Golden 1 Center, where they blocked thousands of ticket holders from entering the arena, delaying the Kings vs. Atlanta Hawks game.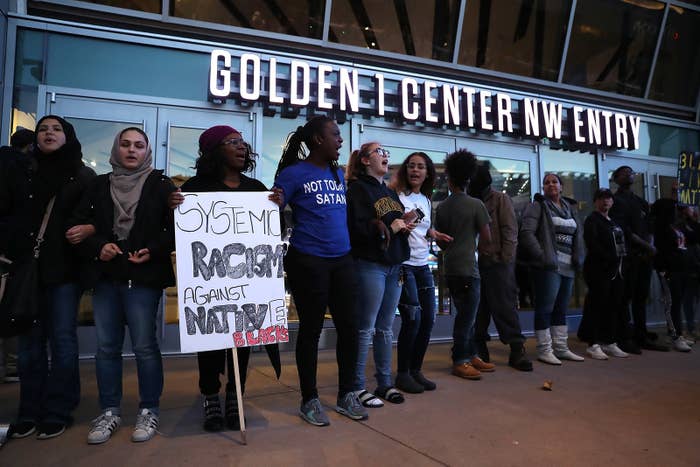 The protest came a day after police released video of officers fatally shooting 22-year-old Stephon Clark in his backyard. Officers said they thought Clark had a gun, but no weapon was found at the scene.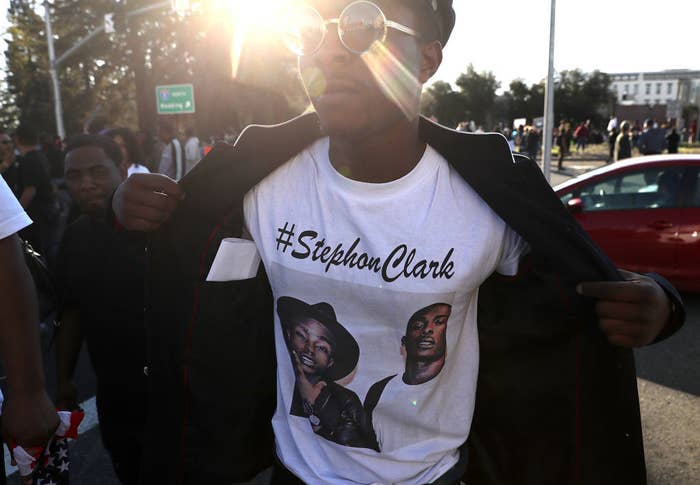 The protest started in the afternoon at City Hall, where demonstrators chanted and held signs, including a Black Lives Matter banner. They called for the arrest of the two officers involved in the shooting.
"A phone is not a gun," protesters chanted.
The protest then moved to Interstate 5 — the main artery linking Northern and Southern California — at the height of rush hour.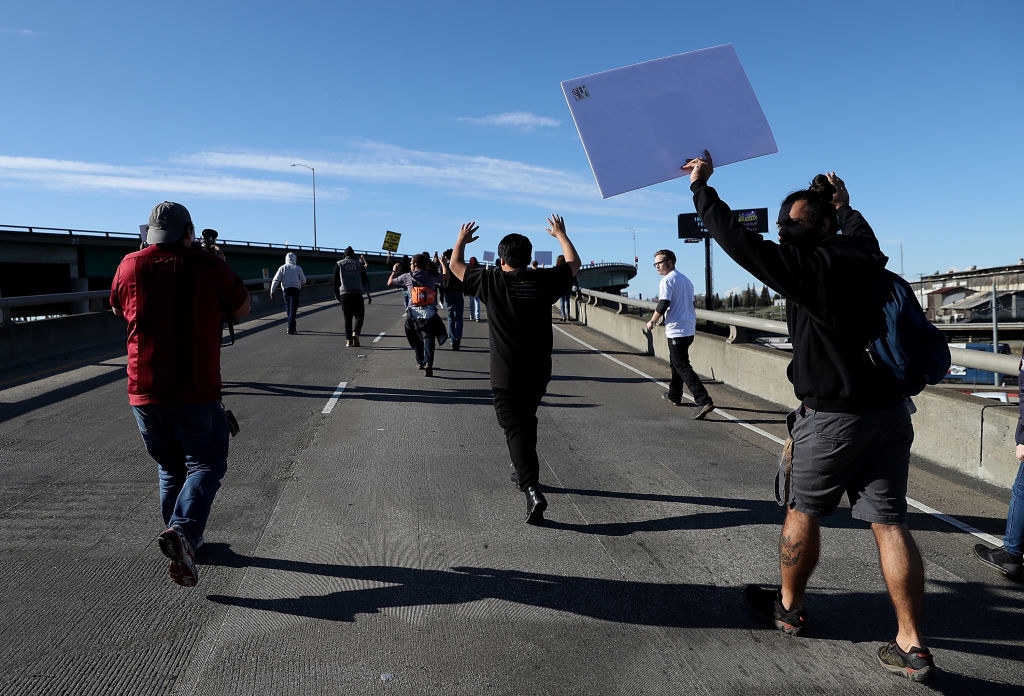 The protest temporarily shut down the freeway, snarling traffic.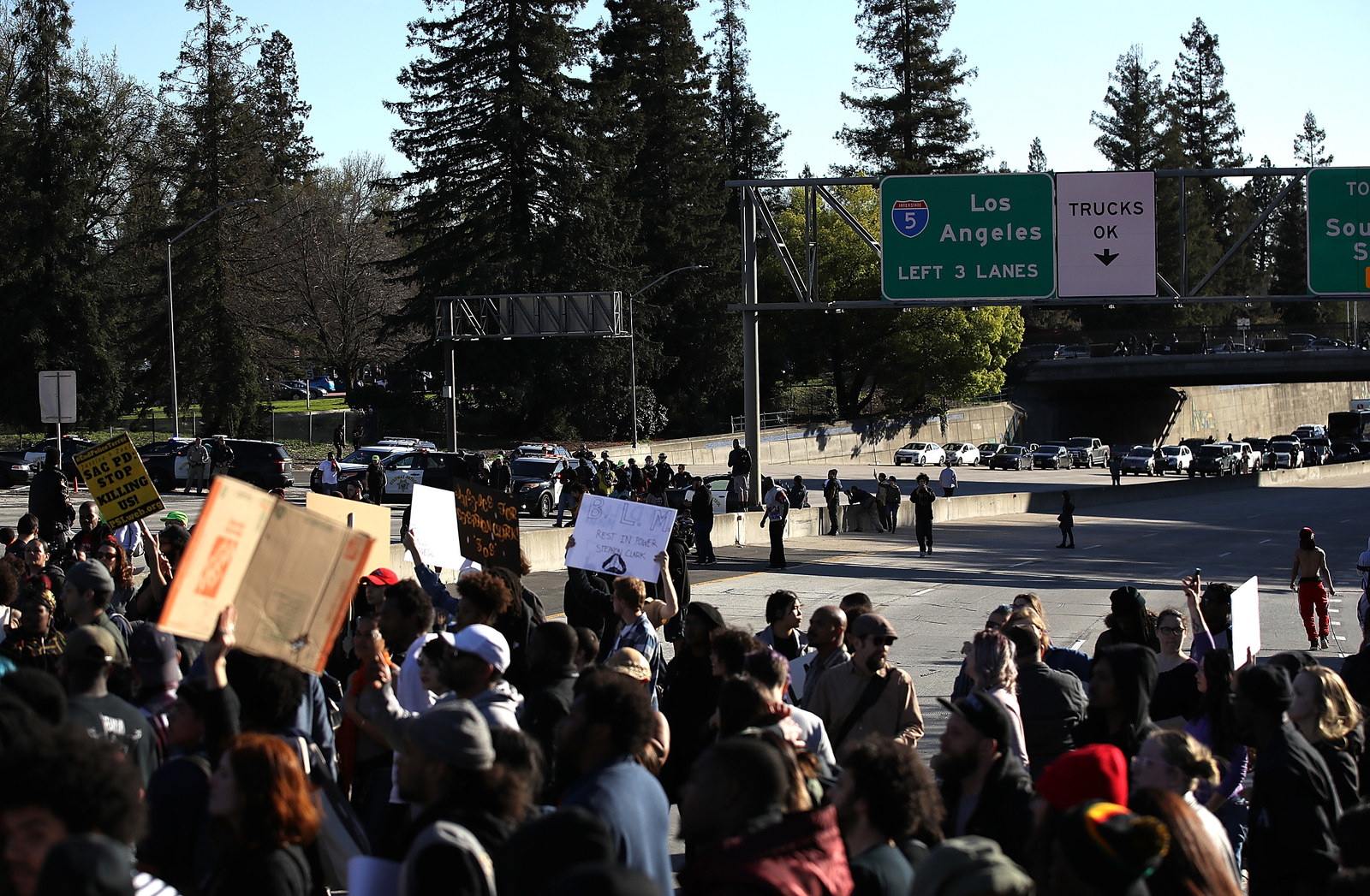 Then around 6 p.m., protesters descended on the arena.
Protesters were heard chanting "What's his name? Stephon Clark!" as they surrounded the Golden 1 Center.
Arena doors were blocked by protesters and the start of the NBA game was delayed at least 20 minutes.
Sacramento Police announced no one else would be allowed in the arena and refunds would be offered "at a later time."
Spokespersons for the Sacramento Police and California Highway Patrol told BuzzFeed News there were no injuries or arrests made during the protests.
The Kings said they would refund the thousands of ticket holders who could not enter the arena for the game.
For the few fans who were in their seats when the game started, arena staff invited them to sit closer to the floor and offered free drinks and snacks, the Sacramento Bee reported.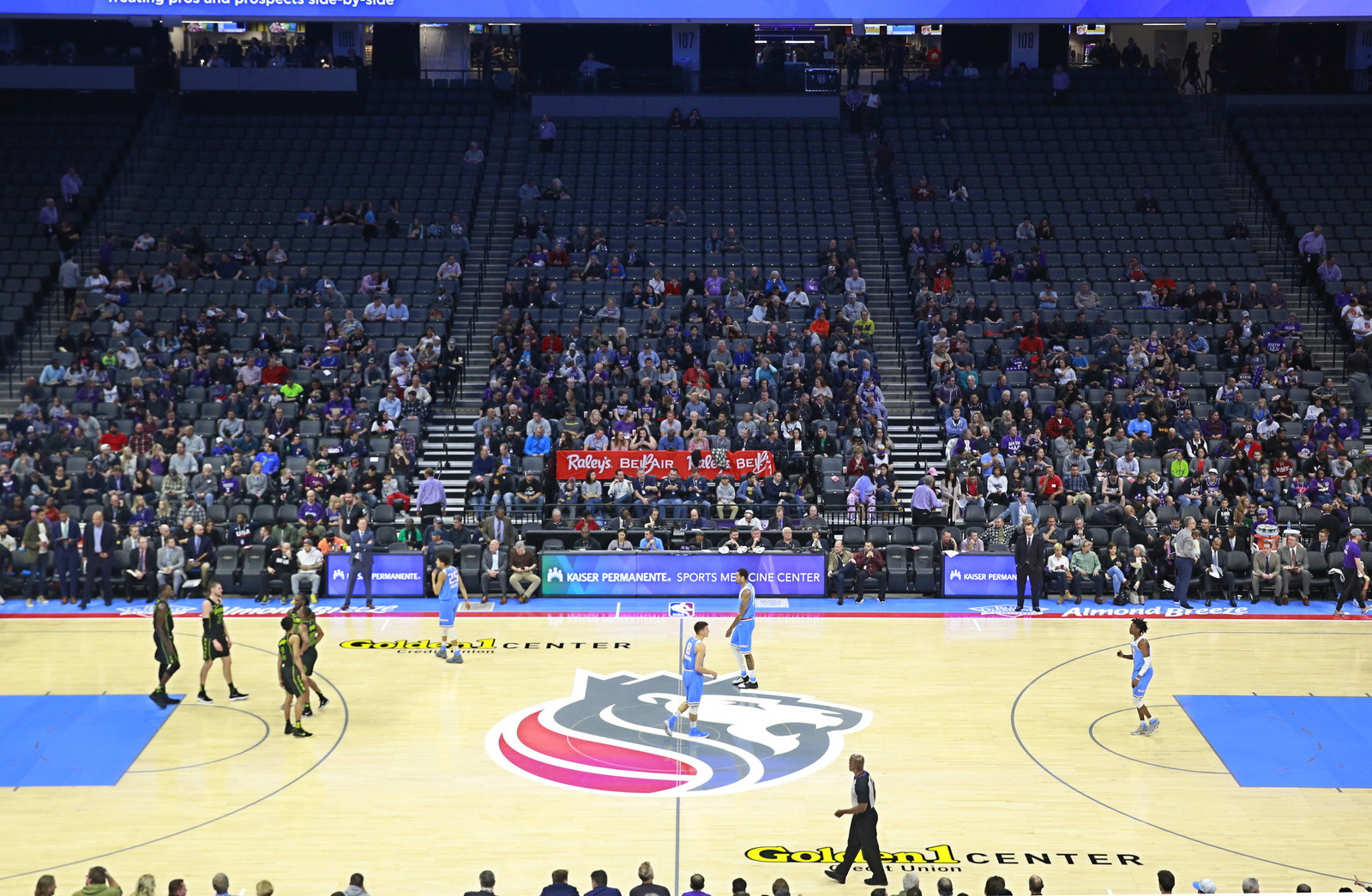 Barbara Mitchell, a Kings season ticket holder who was unable to enter the arena, told the Sacramento Bee she wasn't upset about the protest.
"I am appalled by what happened to the young man," Mitchell said. "It was a travesty. So as much as I love basketball, it's OK. I'm not angry. I admire them for taking the time to protest an injustice."
After the game, Kings owner Vivek Ranadivé addressed the crowd and "expressed his deepest sympathies" to the family of Clark.