Adrianne Wadewitz, a prominent scholar of literature and a Wikipedia proponent, died on April 8 after sustaining head injuries from a rock climbing accident. Wadewitz had been climbing with her partner, Peter B. James, at Joshua Tree National Park on March 29, when she suffered the injury.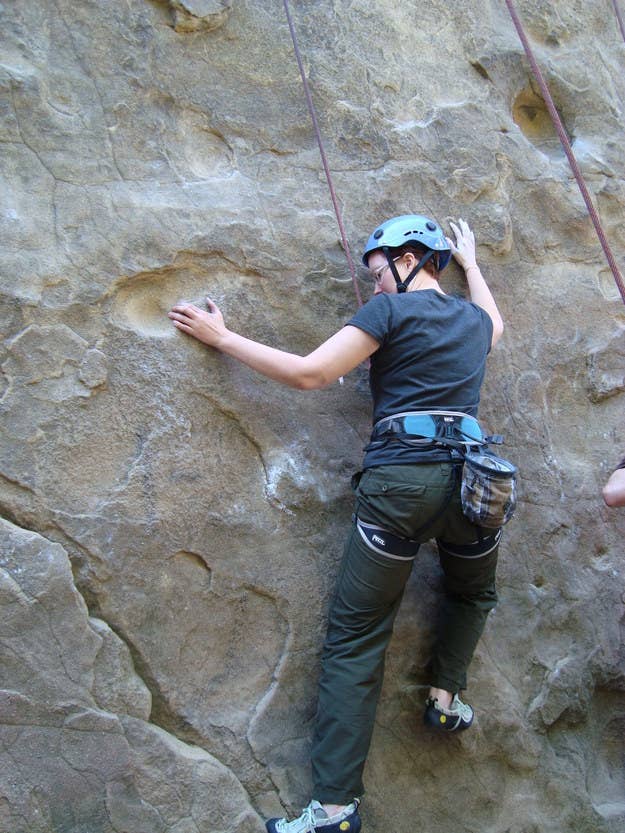 Wadewitz had started rock climbing in 2012 and had wrote extensively in her blog about her new passion and how much she had accomplished. She enjoyed breaking out of her bookish shell and taking on something she found extremely challenging.
She wrote in her blog: "I am now 'Adrianne: scholar, book lover, pianist, Wikipedian, and rock climber.'"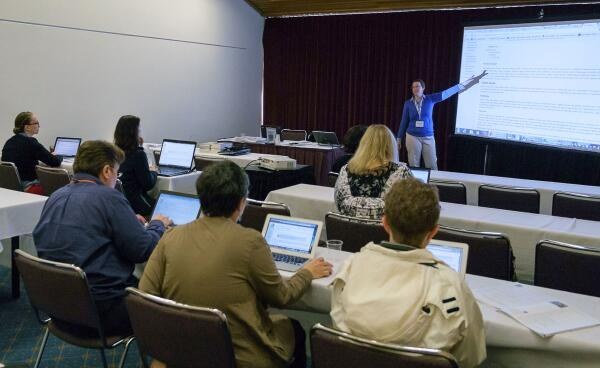 She attended Columbia University, graduating in 1999 with a degree in English. In 2011, Wadewitz received a Ph.D from Indiana University, where she wrote her dissertation on the self and sensibility in 18th century British children's literature. She was a Fellow at Occidental College, where she specialized in 18th century British literature and digital humanities.
Wadewitz used Wikipedia as a way to spread and improve knowledge on the period she focused, adding to biographies of women writers and thinkers. Wadewitz made her first edit on July 18, 2004, and over the course of her career made approximately 49,000 edits.
She wrote on the author of A Vindication Of The Rights Of Woman Mary Wollstonecraft, writer and educational reformer Sarah Trimmer, children's book writer Mary Martha Sherwood, and writer Anna Laetitia Barbauld. All of these were feature articles, the highest praise fellow Wikipedians can give, which sends them to the front page of Wikipedia.
Unlike the Wikipedia editor stereotype, Wadewitz was not a young male who was tech-obsessed. Still she found Wikipedia appealing as a way to spread her academic knowledge, which was sometimes seen by few, whereas her encyclopedic entries might be read by millions.
She had even begun to explore her rock climbing interest in her Wikipedia edits. Her last entry was on Steph Davis, who was a prominent female climber and wingsuit flier. Wadewitz had added to the article over 25 footnotes.
Sarah Stierch, a friend of Wadewitz's and fellow activist, wrote on Facebook: "My heart hurts. Adrianne was a leading voice — and her legacy still is — in the work we have been doing to get more women and more diverse peoples contributing to Wikipedia. Two days ago she was quoted in the BBC, for godsake." Stierch went on to write that Wadewitz was "a sarcastic, feminist, smart, brilliant."
"It is a huge loss for Wikipedia," said Sue Gardner, the executive director of the foundation in San Francisco that runs Wikipedia, who has made a priority of getting more women to edit it. "She may have been our single biggest contributor on these topics — female authors, women's history."
Wadewitz was planning to start a full-time position in the digital humanities at Whittier College this summer. Along with her partner, she is survived by her parents, the Rev. Dr. Nathan R. Wadewitz and Betty M. Wadewitz.