Mizzou Fires Professor Who Asked For "Muscle" To Block Journalist
Mizzou assistant professor Melissa Click was seen on video late last year trying to kick a student journalist out of an on-campus protest.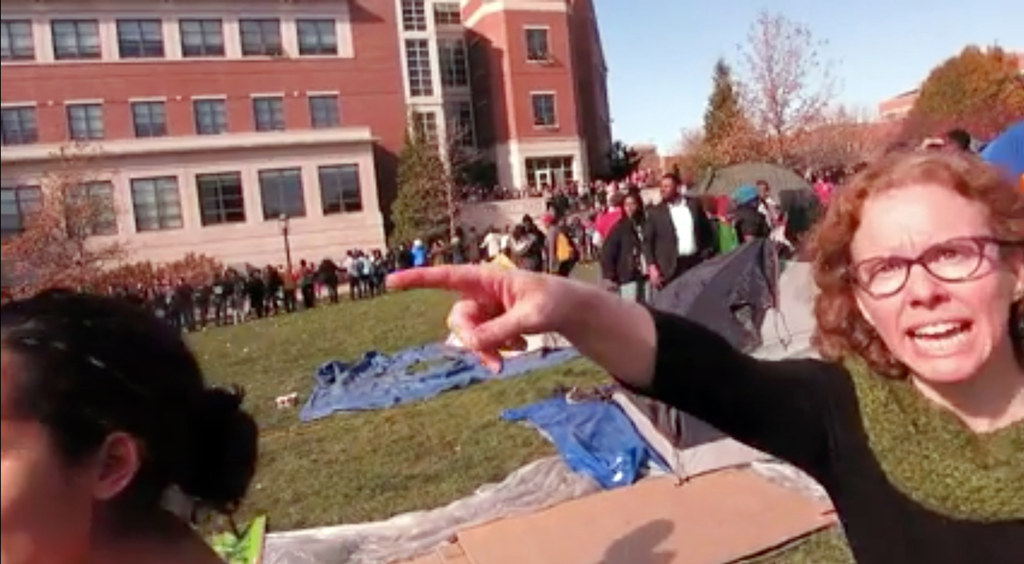 The University of Missouri has fired the professor who asked for "some muscle" to block a reporter on campus last November during a protest.
Mizzou's Board of Curators terminated assistant communications professor Melissa Click after reviewing video of the incident and following "extensive discussion," according to a university statement. The board ultimately determined that Click was not "entitled to interfere with the rights of others, to confront members of law enforcement or to encourage potential physical intimidation against a student."
"The board believes that Dr. Click's conduct was not compatible with university policies and did not meet expectations for a university faculty member," the university added.
Video of the altercation showed Click blocking freelance student journalist Mark Schierbecker's access to a protest and asking for help kicking him out.
"Hey, who wants to help me get this reporter out of here," Click says in the footage. "I need some muscle over here."
The university suspended Click without pay in January while officials investigated the incident. Also in January, Click pleaded not guilty to assault charges filed by the Columbia, Missouri, city prosecutor's office for an incident during a race-related protest held on campus in November 2015.
In a statement Thursday, University of Missouri-Columbia Interim Chancellor Hank Foley said Click's firing is "in the best interest of our university."
"Her actions in October and November are those that directly violate the core values of our university," Foley added.