Britain's Prince William, Duke of Cambridge, and his wife Kate Middleton, Duchess of Cambridge, arrived in New York Sunday evening.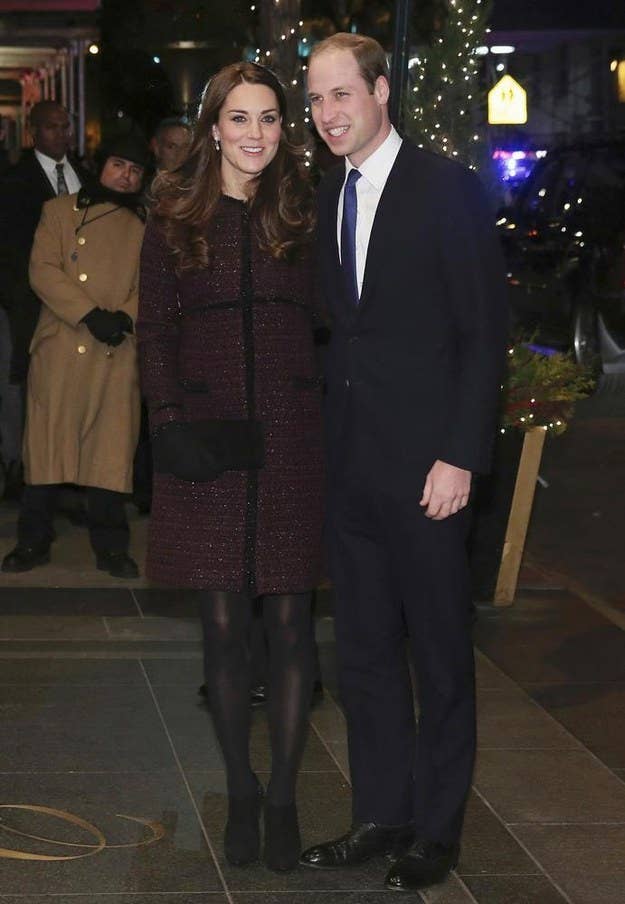 This is the couple's first visit to New York City and they will be staying at the Carlyle hotel in the Upper East Side, where they were greeted by hundreds of fans eager to take their photo.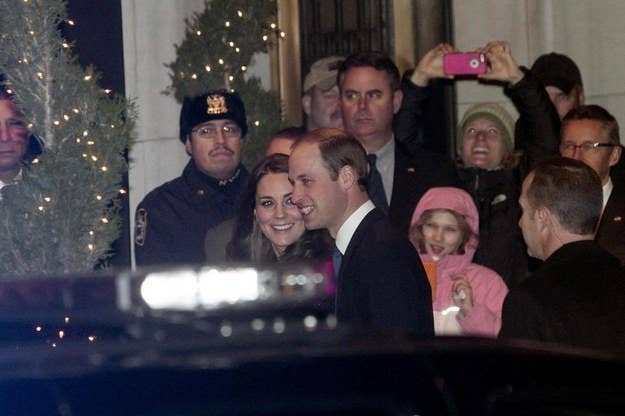 The crowds waiting for the couple: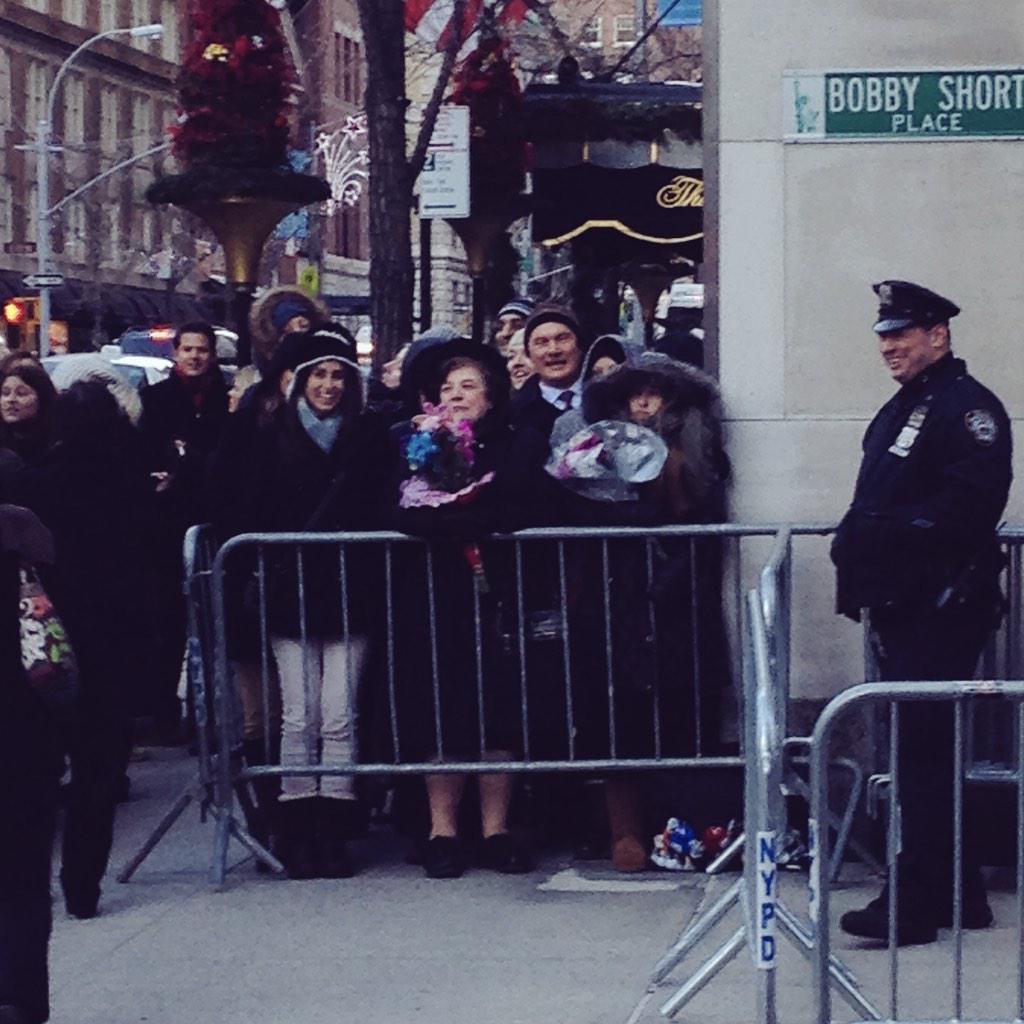 Even the Empire State Building sent a shout-out to the royal duo: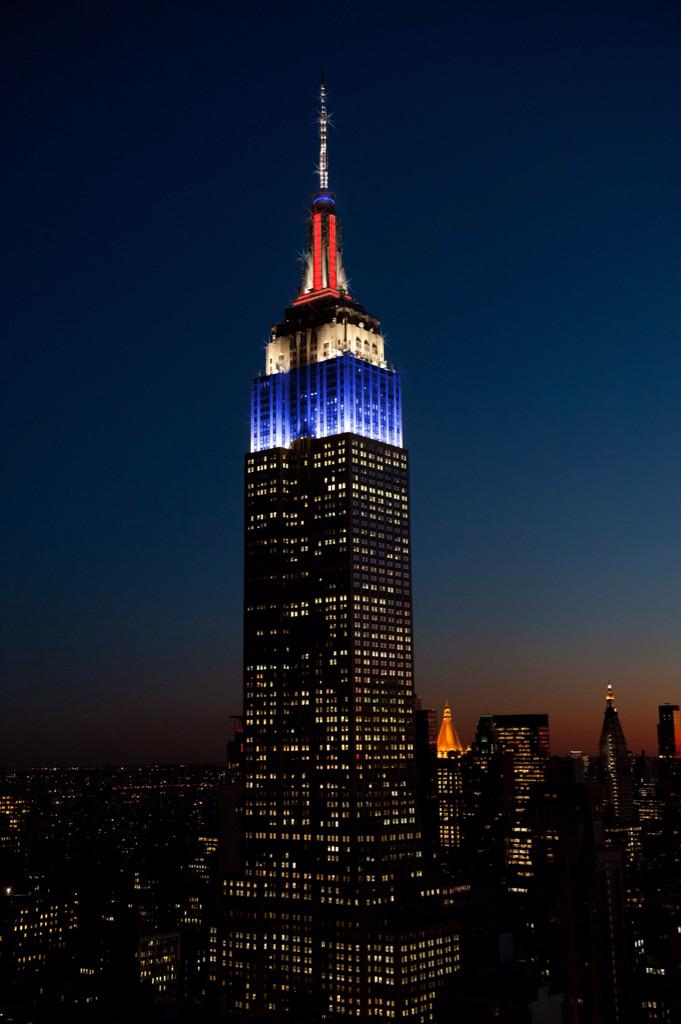 Kate Middleton, who is pregnant with the couple's second child, wore a burgundy coat by Seraphine, which is a fashionable maternity line.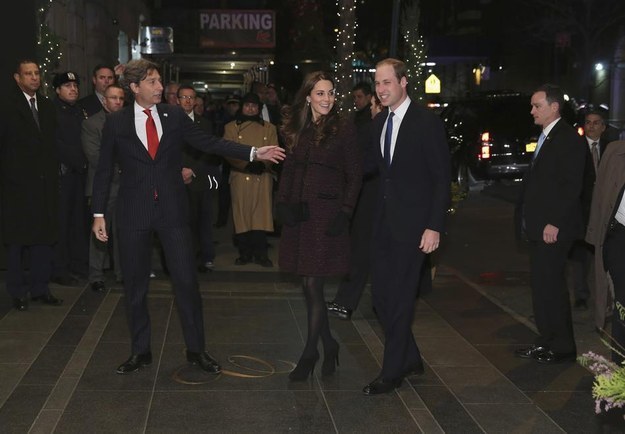 Sunday night the couple is expected to attend a private reception for the American friends of the Royal Foundation, which is taking place at the house of British advertising tycoon Sir Martin Sorrell. The Daily Beast reported only about 30 guests would be at the dinner and that the "donation" to attend was around $100,000.
Prince William is scheduled to go on Monday to Washington, D.C., by himself to meet with President Barack Obama and Vice President Joe Biden at the White House. He will speak later that day at the World Bank about illegal wildlife trafficking, according to US Magazine.
During that time, Kate Middleton plans to visit Harlem's Northside Center for Child Development, E! Entertainment News reported.
Prince William will fly back to NYC to reconnect with his wife Monday night and to attend a Brooklyn Nets basketball game at the Barclays Center, which Beyoncé and Jay Z are also reportedly attending.
The couple will conclude their three-day tour of the U.S. on Tuesday with a visit to the National September 11th Memorial Museum.