Powerful 7.6-Magnitude Aftershock Strikes Chile The Day After A Massive Earthquake Hit The Same Area
A powerful 8.2-magnitude earthquake struck off Chile's Pacific coast on April 1, killing six people. Update: A 7.6-magnitude aftershock struck the same area Wednesday night, triggering tsunami warnings.
Updated — April 2, 11:35 p.m. ET:
A 7.6-magnitude aftershock struck Chile's northern coast late Wednesday, the day after a powerful 8.2-magnitude earthquake shook the area.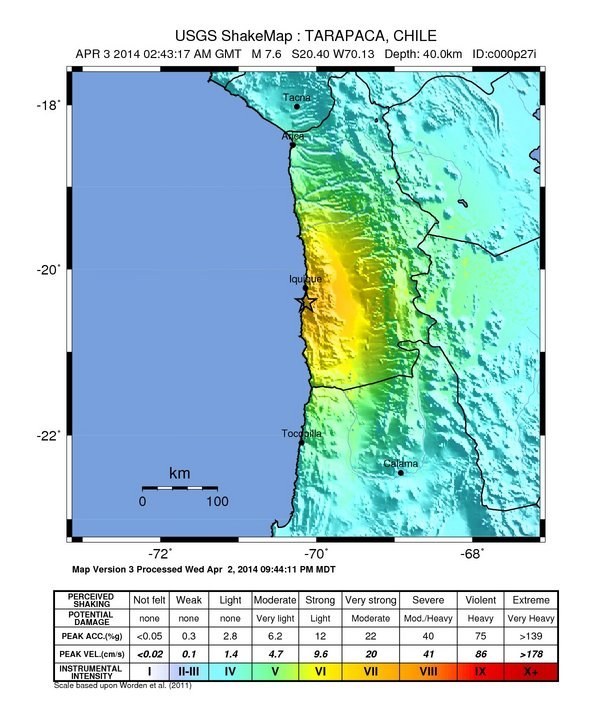 A tsunami warning was issued for Chile and Peru following the earthquake.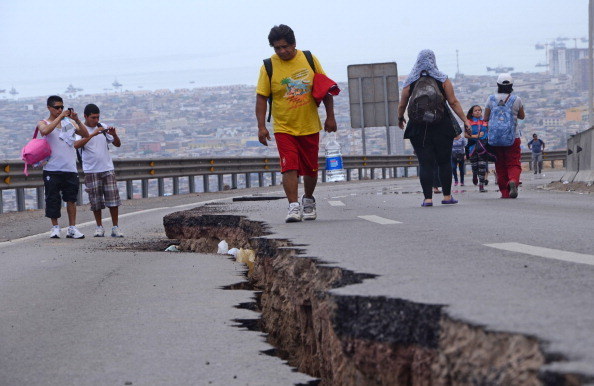 Chile's northern coast was ordered evacuated following the tsunami warning and the country's president, Michelle Bachelet, was evacuated from the coastal city of Arica, where she was touring damage from Tuesday's quake, local media reported.
The original quake occurred at 6:46 p.m. local time Tuesday about 60 miles northwest of Iquique, Chile, at a depth of 12.5 miles, the U.S. Geological Survey reported.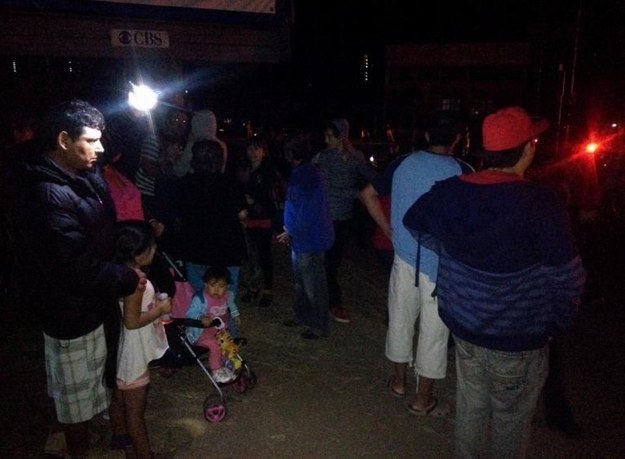 Following the earthquake, six people were reported dead.
Bachelet declared a state of emergency and sent a military plane with 100 anti-riot police to join 300 soldiers in the region to prevent looting and round up escaped prisoners.
A view of the city of Iquique after the earthquake struck: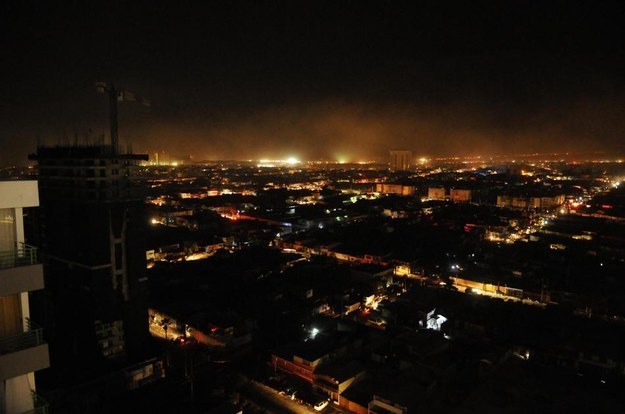 Locals gather Tuesday night on the street following a tsunami alert in Antofagasta, Chile.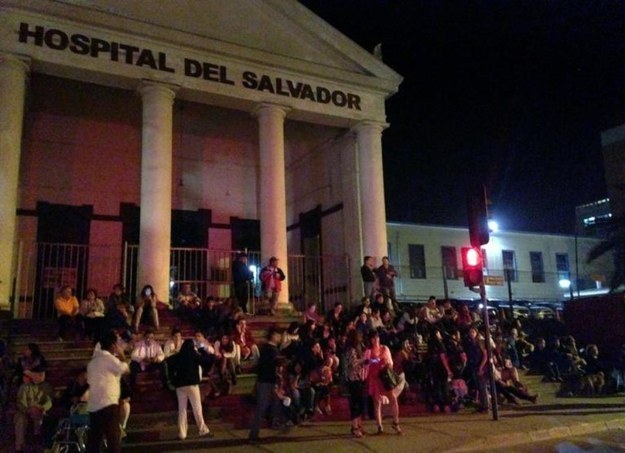 Firefighters try to extinguish a fire at a restaurant in Iquique, Chile, after the 8.2 earthquake hit.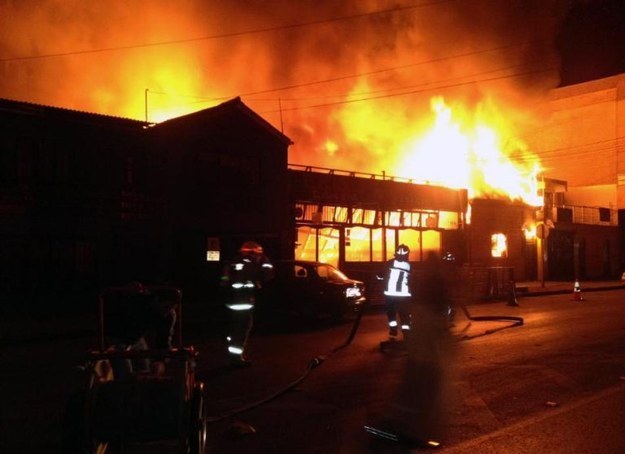 The fire burns at a restaurant in Iquique: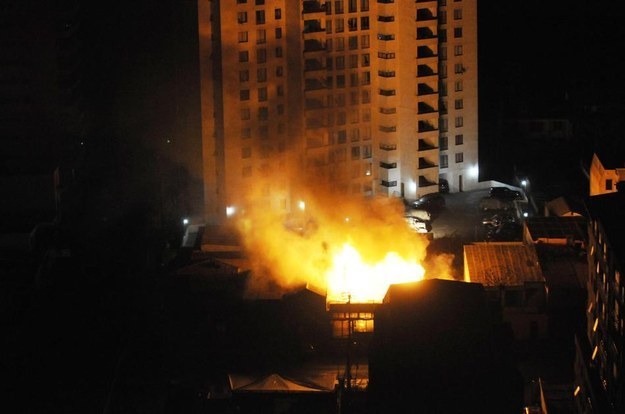 Instagram video from Arica, Chile:
Residents in coastal areas were asked to evacuate on Tuesday night following a tsunami warning.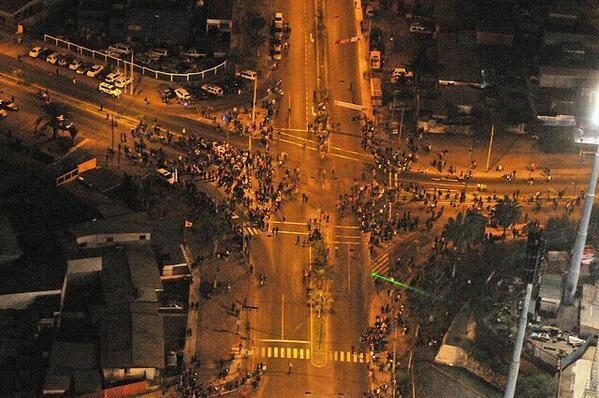 The evacuations taking place in Chile:
This video posted to YouTube appears to show people evacuating following the earthquake near Arica, Chile.
Tuesday night, Chileans gather in the streets outside their homes after a Tsunami alarm at Talcahuano city: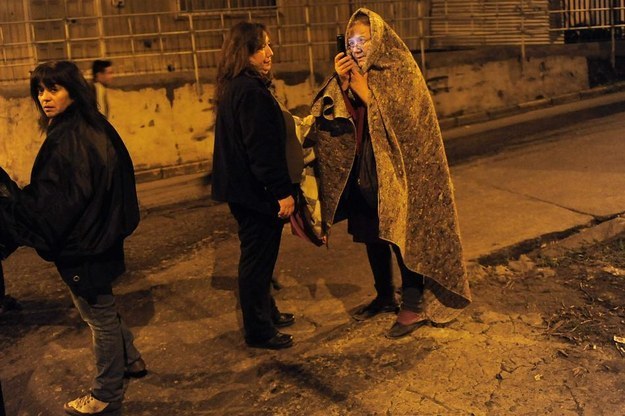 Local residents take refuge at the city stadium in Chile following the tsunami warning on Tuesday night.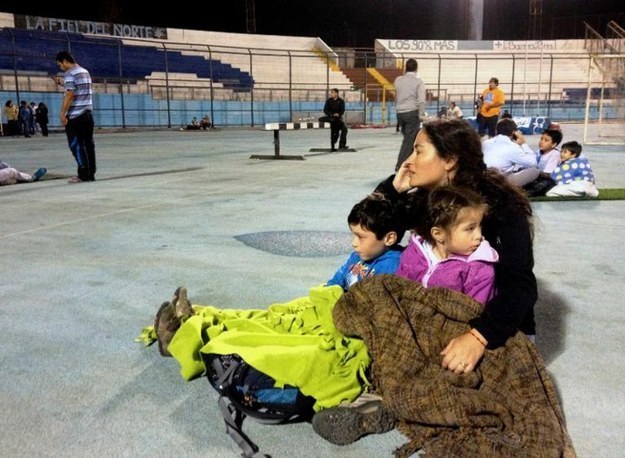 Residents take their belongings to higher ground after a Tsunami alarm is heard in Talcahuano city: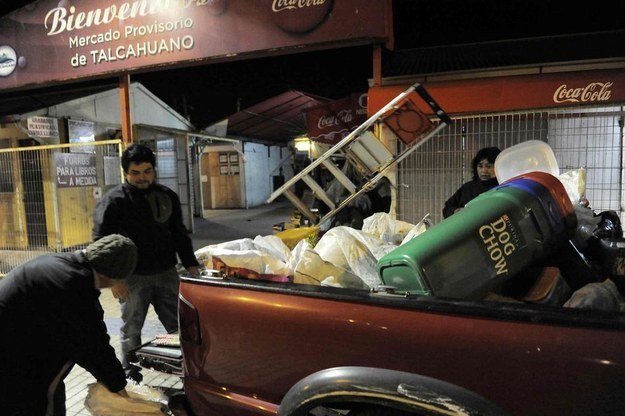 People embrace on the upper floor of an apartment building located a few blocks from the coast, after gathering to avoid a possible tsunami on Tuesday night.