Pope Apologizes For Church's Sins Against Indigenous Of The Americas
Pope Francis apologized Thursday for the "offenses" committed by the Catholic church against indigenous peoples during the colonial-period in the Americas.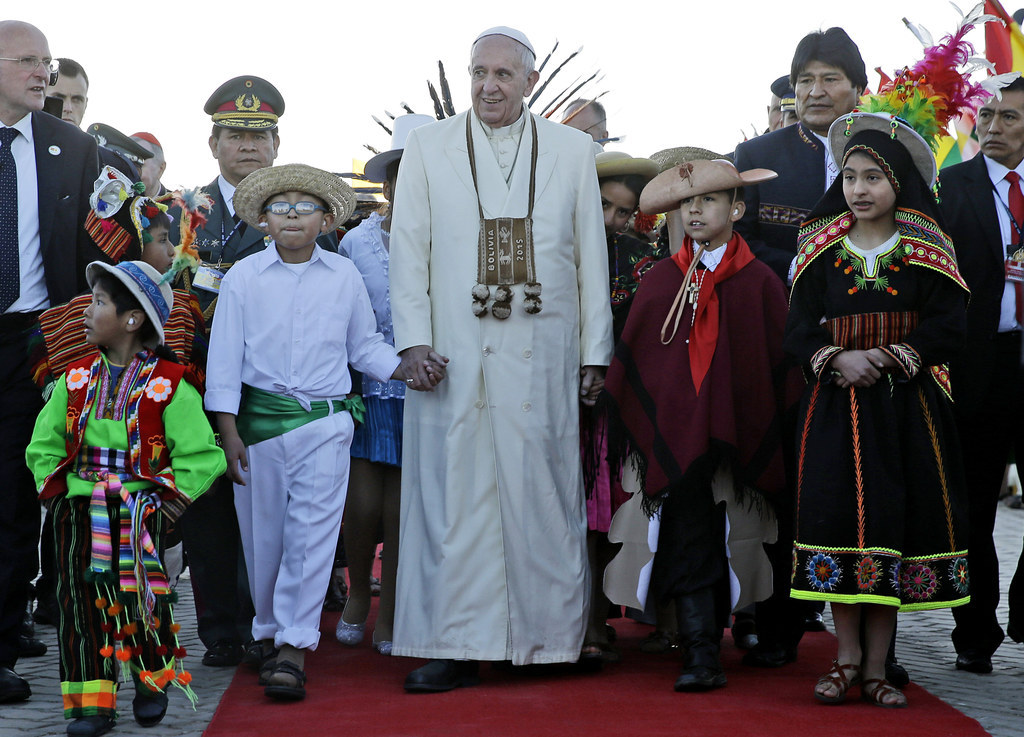 On Thursday, the Catholic church's first Latin American pope apologized for the sins and "offenses" that were committed against the indigenous people of the Americas.
Pope Francis, who is in Bolivia, "humbly" apologized during a meeting with an indigenous group along with Evo Morales, the country's first-ever indigenous president, the Associated Press reported.
Francis said that in the past, other church leaders had acknowledged "grave sins were committed against the native peoples of America in the name of God." In 1992, St. John Paul II issued an apology from the Dominican Republic for "pain and suffering" caused by the church, and in 2001, the church apologized for abuses committed against Pacific Islanders.
Thursday's apology was a first for South America, the pope's home continent.
"I humbly ask forgiveness, not only for the offenses of the church herself, but also for crimes committed against the native peoples during the so-called conquest of America," he said to applause.
The Bolivian government allowed for a national holiday Thursday so that everyone could attend the Mass, which included prayers in two indigenous languages, as well as an altar carved by the Chiquitano people.
Francis also called for the end of what he called the genocide of Christians in the Middle East, Agence France Presse reported.
"Today we are dismayed to see how in the Middle East and elsewhere in the world many of our brothers and sisters are persecuted, tortured and killed for their faith in Jesus," he said Thursday. "In this third world war, waged piecemeal, which we are now experiencing, a form of genocide is taking place, and it must end."
Pope Francis, known as "the pope of the poor," is on an eight-day tour of Latin America. He already visited Ecuador and is scheduled to head to Paraguay.