Lesbian Couple Says They Were Arrested For Kissing In Grocery Store
A California couple filed a lawsuit Tuesday alleging a police officer arrested them while on vacation in Hawaii for public displays of affection.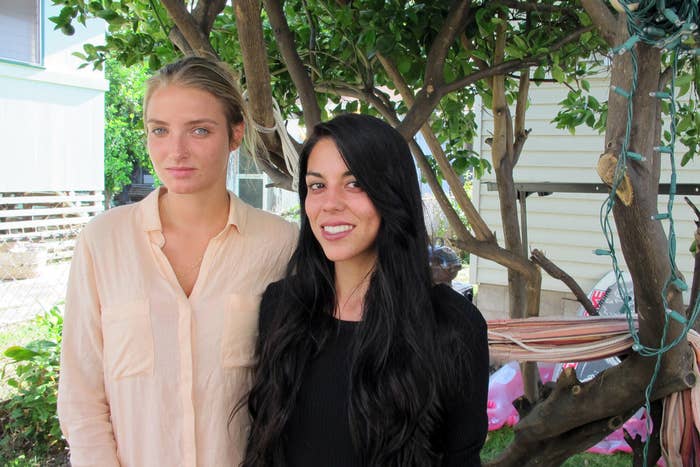 The Honolulu Police Department said Wednesday it is opening an internal investigation after a lawsuit was filed by a same-sex couple who said they were arrested for kissing in a grocery store.
Courtney Wilson, 25, and Taylor Guerrero, 21, who were vacationing in Hawaii from Los Angeles, filed their lawsuit in federal court on Tuesday, claiming that Officer Bobby Harrison harassed and arrested them on March 3 for public displays of affection in a Foodland store on Oahu.
The lawsuit claims the officer was shopping at the grocery store in uniform, when he saw the couple walking through the aisles holding hands, hugging, and kissing, and "in a loud voice, ordered plaintiffs to stop and 'take it somewhere else.'"
"We were just being goofy," Wilson said to BuzzFeed News in describing the couple's affection.
The women continued to shop and at a later point started touching again, when Harrison saw them he threatened to have them thrown out of the store.
As the women were attempting to check out, Harrison approached the couple a third time. When Wilson tried to call 911, the officer grabbed her arm, Wilson said.
Wilson said Guerrero then tried to step in between her and the officer, and then "he shoved her."
"She fell and hit her head on the counter," Wilson said. "When she fell, she kicked up, so the officer got kicked."
At this point, the officer also threw Wilson to the ground and said she was under arrest for assaulting an officer.
"Instinctually, I tried to shove him off [Guerrero], and the officer got hit," Wilson continued. "And in return, I got hit."
Foodland employees were told to hold the women down and they were bound with zip ties, Wilson said, because the officer was off-duty and didn't have his handcuffs.
The two were arrested and charged with felony assault of an officer, but the charges were dismissed five months later.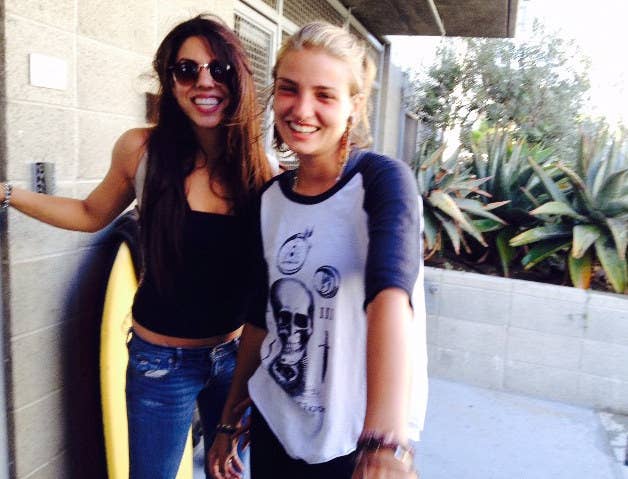 The couple's lawyer, Eric Seitz, said despite the fact the Foodland employees acknowledged at the preliminary hearing there was security footage that they had seen, they have since been told the tapes were unattainable.
Foodland apologized to the couple for the incident, Wilson said, even though they are not part of the lawsuit.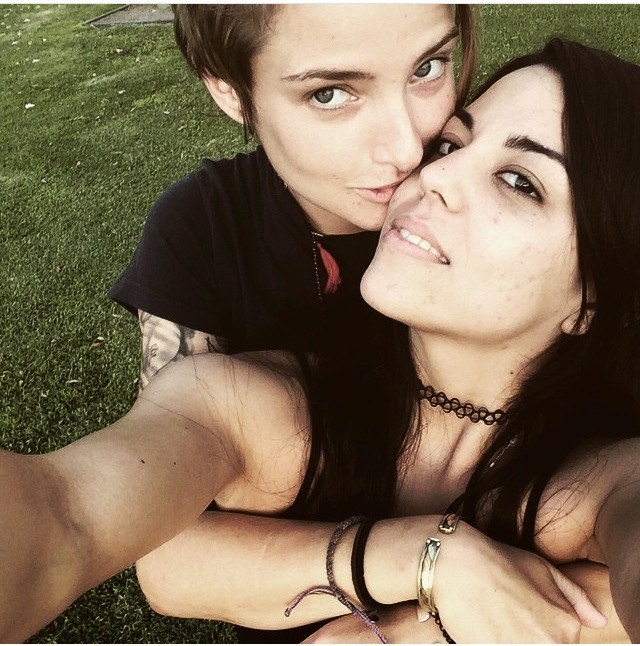 The lawsuit, which seeks unspecified monetary damages, claims Harrison acted with hostility because of his hate toward the LGBT community.
The officer remains on full active duty, Honolulu police spokeswoman Michelle Yu confirmed to BuzzFeed News.
"We just want an example to made of this officer, after 26 years on the force, we're not the first people he portrayed this bigot behavior towards," Wilson said.