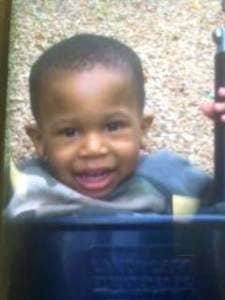 Chicago police arrested a suspect Tuesday in the death of 2-year-old Kyrian Knox, whose body parts were found in a lagoon last year.
Kamel Harris, 41, who was caring for the lactose-intolerant toddler, killed him after he wouldn't stop crying over pain from drinking milk, Chicago Police Cmdr. Kevin Duffin said at a press conference Tuesday.
"The baby apparently ingested some milk and the baby was lactose intolerant, and kept crying all afternoon," Duffin said near the Garfield Park lagoon where the boy's severed body was dumped. "[Harris] kind of snapped."

Harris, from Rockford, will be charged with first-degree murder, authorities said.

The toddler's foot was first reported to be found in the lagoon last September, Sgt. Angel Romero said. A police dive team was sent to the area where they found another foot, two hands, and eventually the boy's head.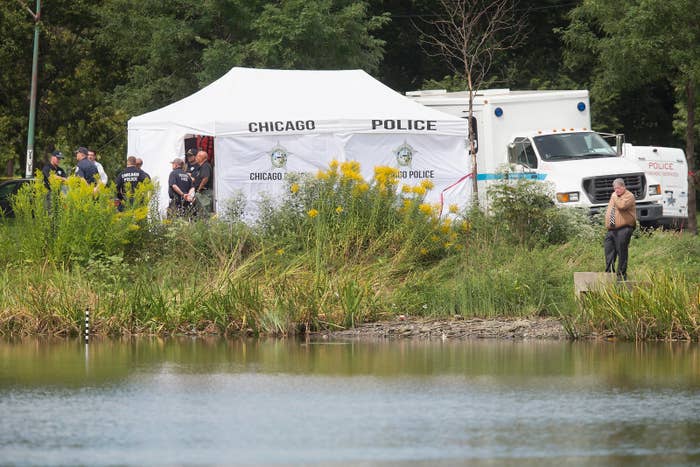 "It was pretty difficult to deal with," Romero said. "Probably one of the most difficult things I've had to deal with in my 29 years on the job."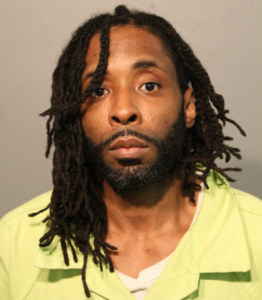 Police were able to determine it was Harris after discovering blood in his car matched the toddler's, Duffin said. He also said several witnesses came forward.
The boy's mother, Lanisha Knox, 24, said she left her child with Harris while she was moving from Rockford to Cedar Rapids, Iowa.

Harris made a false report to the Rockford Police Department that the child went missing. He later told the police he disposed of the child's body in Garfield Park because he was familiar with the area.
The toddler's exact cause of death remains undetermined, Duffin said.
Harris was in custody in Winnebago County on another charge when he was arrested for Kyrian's murder on Monday, Duffin said.