Police Arrest Michigan State Fans For Reportedly Rioting In The Streets And Throwing Bagels
Michigan State beat Louisville during overtime in a NCAA tournament game Sunday and fans went wild throwing bagels and setting things on fire. At least four people were reportedly arrested.
In East Lansing, Michigan, fans took to the streets to celebrate the Michigan State Spartans win and at least four people were reportedly arrested by police, the Associated Press reported.
The MSU win will take the team to the Final Four in the NCAA championship games.
Michigan State beat Louisville 76-70 in overtime and is expected to play against Duke in the next game.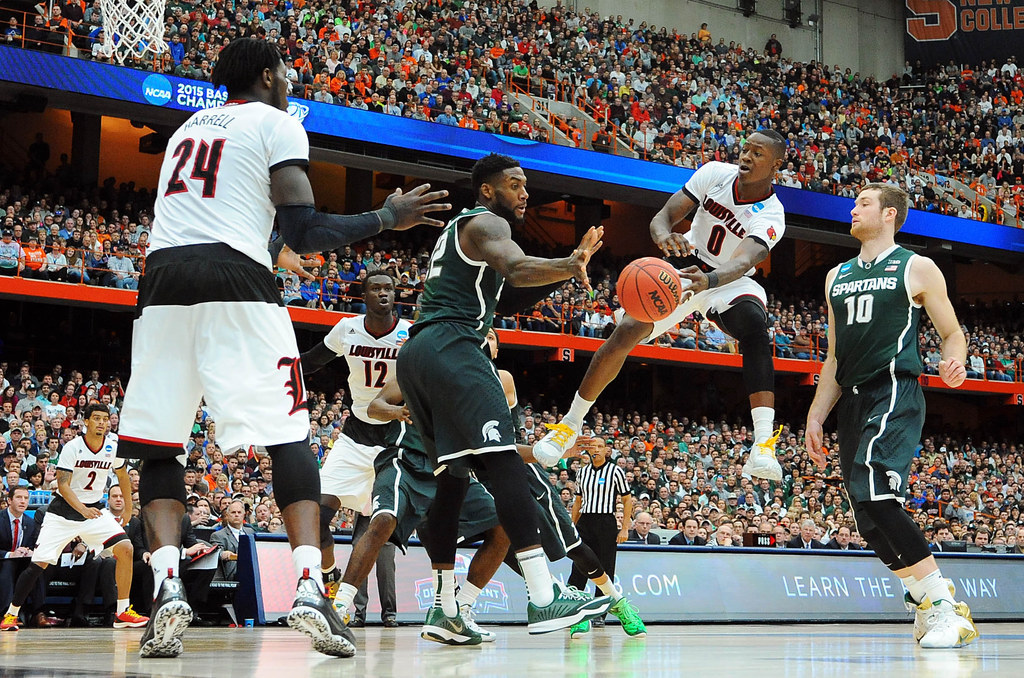 This will be the seventh time Michigan State has gone to the Final Four under coach Tom Izzo, who is the best coach in NCAA modern history, according to Five Thirty Eight.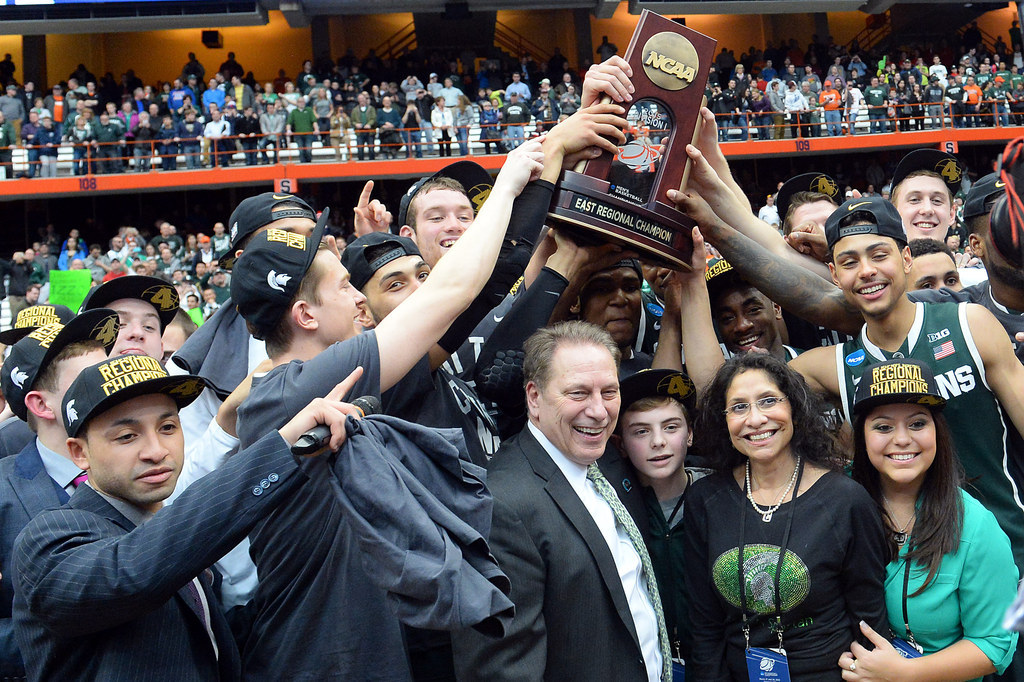 After Michigan State won, hundreds of students gathered outside Cedar Village, an off-campus apartment complex, to celebrate...
Fans went nuts throwing bagels....
And lighting things on fire, like a sweater...
Police were eventually able to disperse crowds and at least four people were arrested by riot police, multiple news outlets reported.
Police had reportedly prepared for the disturbance in Cedar Village, since three fans had also been arrested Saturday following MSU's late-night win that allowed the team to move into the Elite Eight.
Despite the chaos on Sunday, the Michigan State University Police Department still seemed to have a good sense of humor about it, asking "what's with the bagels?"
And even engaging humorously with people's tweets about using bagels because they were out of doughnuts:
And MSU police pondered how bagels could be thrown, when "they're so tasty!"