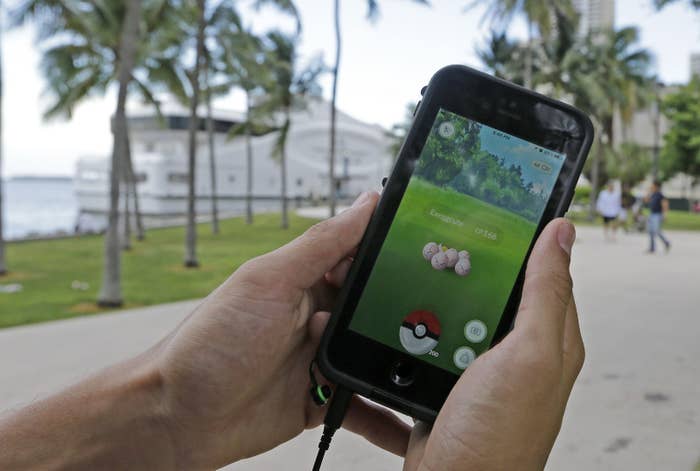 A gunman attempting to rob a group of Pokémon Go players Monday morning at a Las Vegas park was shot by one of the players, who had a firearm, authorities said.

Two men involved in the incident are now in the hospital with non-life-threatening injuries, police spokesperson Laura Meltzer told the Associated Press.
Police said the incident started around 4 a.m. when an armed man and a juvenile in an SUV drove up to a group of six Pokémon Go players gathered at a park and demanded money.
A Pokémon player with a concealed weapons permit drew his own gun and there was an exchange of gunfire.
One of the Pokémon players was shot in the stomach. It was not clear if it was the same person who had the gun, but Meltzer said the group of players did know each other.
The suspect was taken to the hospital with a gunshot wound in his back.
Charges are expected for the suspect and the juvenile in the car, Meltzer said.
Earlier this month, four teens in Missouri were arrested for luring players to specific locations in order to rob them.