Pilot Radioed Airport That He Was Out Of Fuel Before Crashing In Colombia
Seventy-one people, including members of a Brazilian soccer team, were killed Monday when the chartered jet crashed. Only six survived.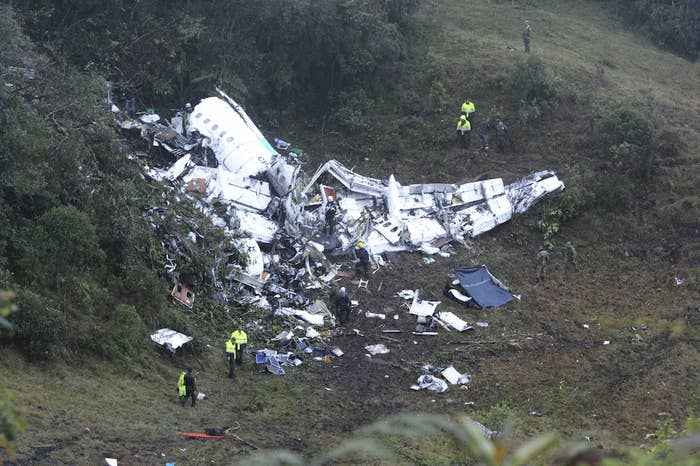 The pilot of a jet that crashed late Monday in Colombia, killing 71 people, told air traffic controllers that he had run out of fuel just before going down in the Andes.
In air traffic tower recordings leaked to W Radio, the pilot can be heard requesting immediate permission to land at Medellin's international airport due to a "total electric failure" and lack of fuel 8 miles out.
"We need priority to come in," the pilot says early into the recording. "We have a fuel problem."
"We're in total failure...we have no fuel left," the pilot says minutes later.
Moments later an air traffic controller at Jose Maria Cordova International Airport in Medellín tells the pilot that the runway has been cleared. The pilot asks for landing instructions but can't tell the air traffic controller his altitude because of issues with his radar.
"I don't have your altitude," the air traffic controller says.
"We're at 1,000 feet senorita. I need the light signals. I need the light signals," the pilot said before going silent for the last time at the 10:33 minute mark of the 11:25 recording.
The charter aircraft took off from Santa Cruz, Bolivia, and was carrying nine crew and 68 passengers, including members of the Brazilian soccer team Chapecoense, which was set to play in the Copa Sudamericana finals against Atletico Nacional in Medellin on Wednesday. There were only six survivors.
Colombia's aviation agency said the plane's black boxes had been recovered, which could provide more detailed information about what was happening just before the crash. But the recordings would bolster earlier reports that the aircraft was experiencing electrical problems.
According to police in Antioquia, 65 bodies were recovered from the debris, and 63 were transported to Medellin.
A seventh passenger had been rescued alive from the wreckage, but authorities told the AP that one of the initial six survivors, Chapecoense goalkeeper Danilo, died en route to the hospital.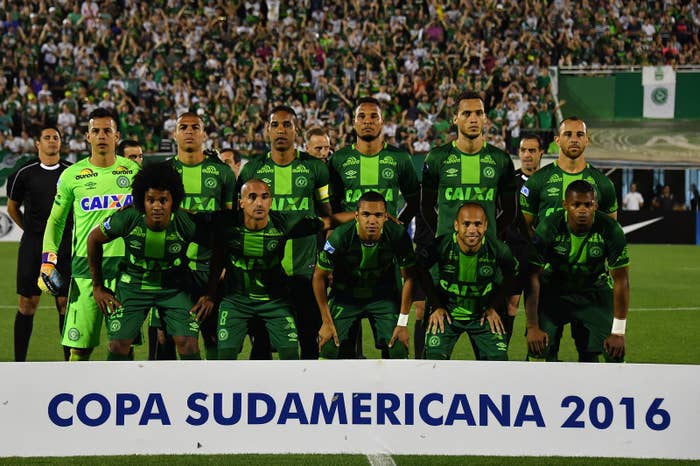 Authorities had earlier said that the plane was carrying 81 people, but revised that down late Tuesday to 77, saying four passengers had failed to board the flight.
In addition to the team, 21 journalists were on board the flight traveling to the Copa Sudamerica finals. Only one, Rafael Valmorbida of Radio Oeste Capital, survived, the AP reported. Of the 20 journalists that died, Fox Sports announced that six of its Brazilian employees were aboard the flight.
In an English version of the statement — which was signed by executive co-chairmen Rupert and Lachlan Murdoch, and CEO James Murdoch — the company said that it had set up a fund to honor their colleagues.
In a statement on its Facebook page, Chapecoense said it would not release details on the crash until further information was provided by the Colombian Aviation Authority.
"There are a lot of people crying in our city. We could never imagine this," the team's vice president, Ivan Tozzo, told cable channel SporTV. "Chapecoense is the biggest reason for joy here. We hope there are many survivors, at least that most of them are OK."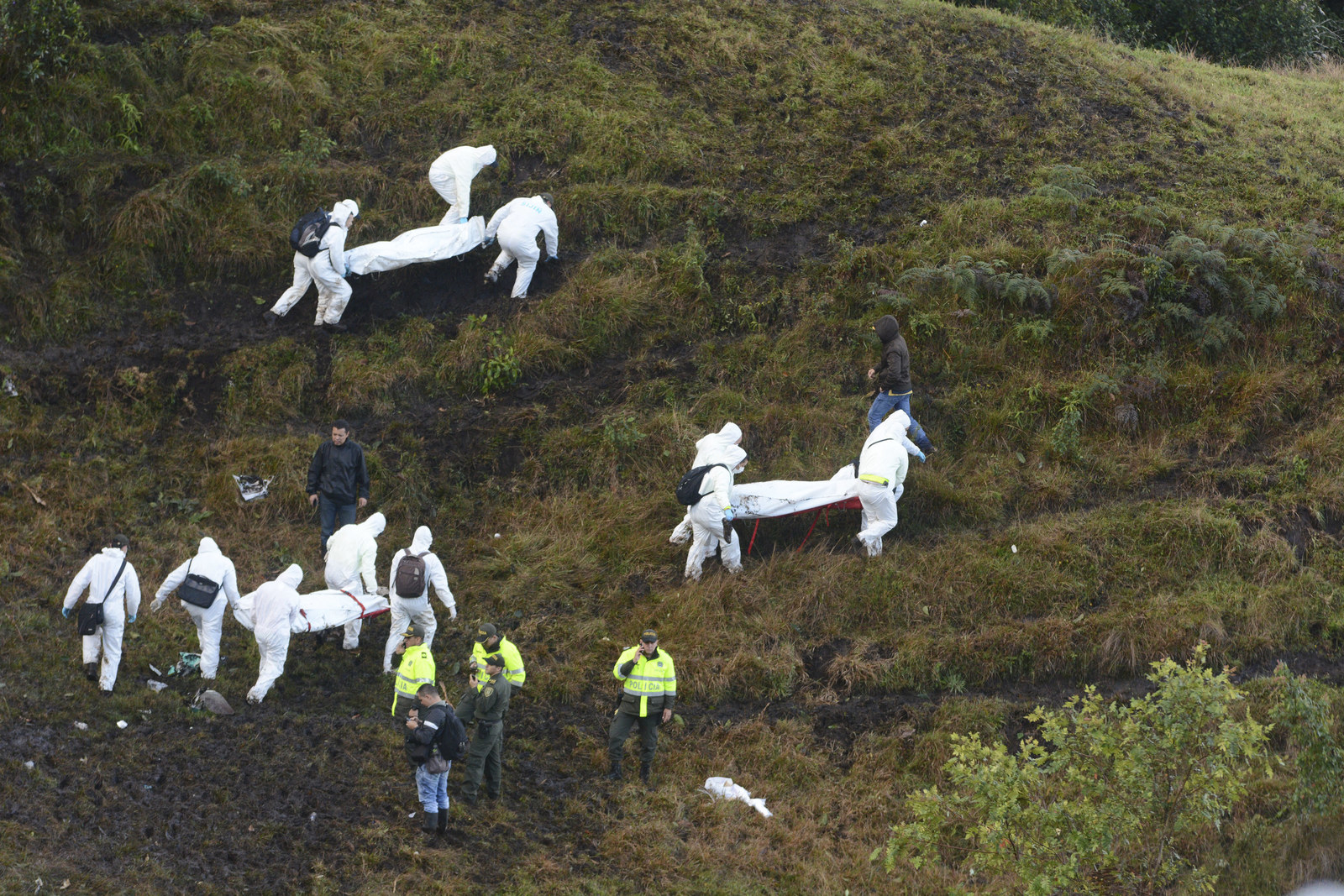 Brazil's president Michel Temer declared three days of official mourning for those killed in the accident.
"In this sad hour that a tragedy strikes dozens of Brazilian families, I express my solidarity," he said in a statement. "We are using every tool to help the families and give all possible assistance."
Officials in the city of Chapecó, where the team is based, announced a 30-day mourning period, according to Globo. Classes were also temporarily suspended.
Colombia's civil aviation authority released a list of passengers on board the flight on Twitter.
Among the survivors was Chapecoense player Alan Ruschel, who was being treated in hospital. Ruschel posted a picture with teammate Danilo on his Instagram from the plane.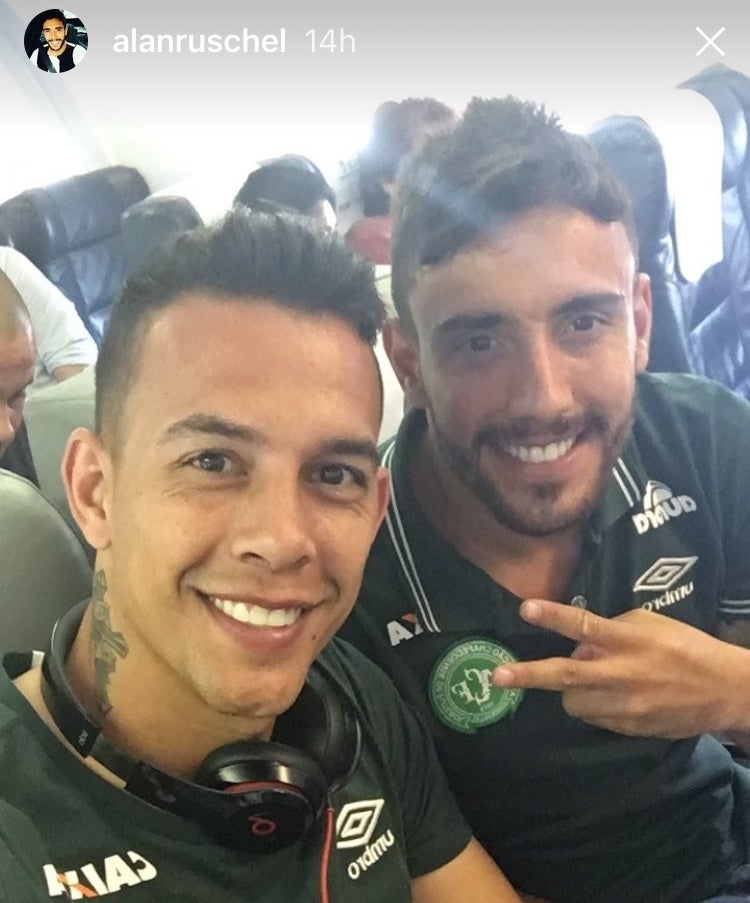 Later, Ruschel was pictured being rushed into a hospital in Antioquia.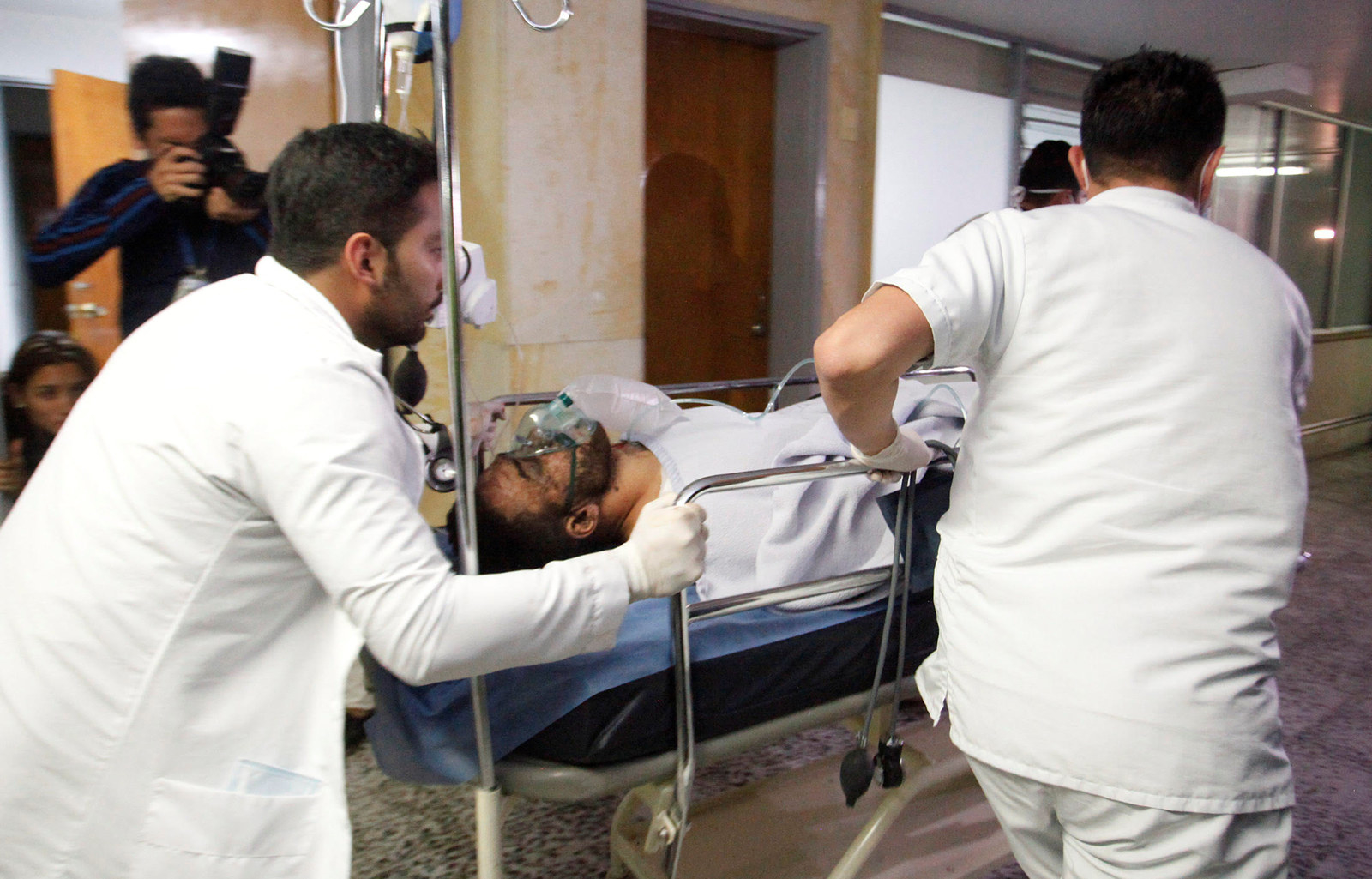 Telemundo Deportes reported Ruschel was conscious when he arrived at the hospital.
"Alan Ruschel arrived in shock: conscious and talking. He asked if his wedding ring could be watched over and asked for his family," the network reported on Twitter.
Ruschel's wife, Moa, also confirmed he had survived in a post on Instagram:
"Thank god Alan is in the hospital and stable. We are praying for all the others that still haven't been rescued and sending strength to all the families. The situation is complicated, hard. Only god can give us strength. Thank you god."
A video on the Chapecoense Facebook page showed players getting ready for the flight earlier Monday in Sao Paulo's Guarulhos international airport.
Atletico Nacional — the Colombian team due to play Chapecoense — tweeted its condolences.
Atlético Nacional, the Colombian team set to face Chapecoense in the Copa Sudamericana championship, has asked the cup organizers to award them the title.
In a statement posted to its website, Atlético Nacional said that "pain overwhelms our hearts and mourning invades our thoughts."
The team said that they were very concerned with maintaining a sense of humanity in the face of competition, and asked Conmebol, who organizes the cup, to hand Chapecoense the championship title.
This is a developing story. Check back for updates and follow @BuzzFeedNews on Twitter.