Photographer Finds Her Homeless Father And Documents His Life On The Streets
After years apart, photographer Diana Kim found her father living on the streets in Hawaii and documented the struggle to reconnect with him and get help.
Photographer Diana Kim, who grew up on Oahu, lost touch with her father when she was 5 years old, but later found him homeless and documented his slow journey to get off the streets.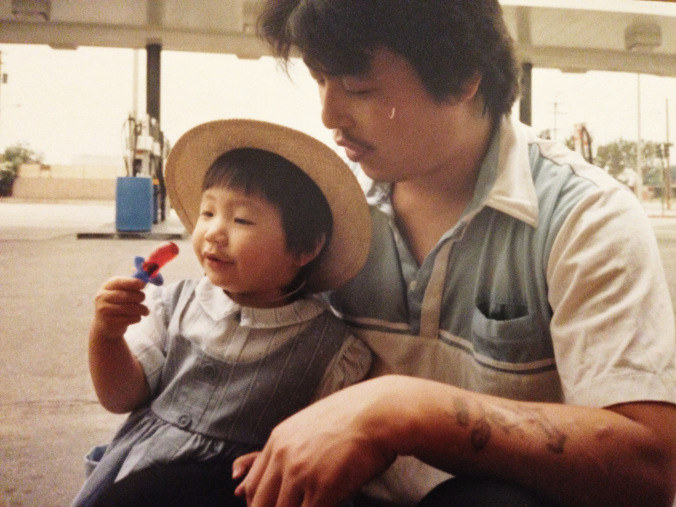 The 30-year-old law student told BuzzFeed News that she started documenting the homeless in 2003. She "naturally gravitated toward the homeless because of my own personal experiences," in which she spent parts of her childhood living in cars and parks.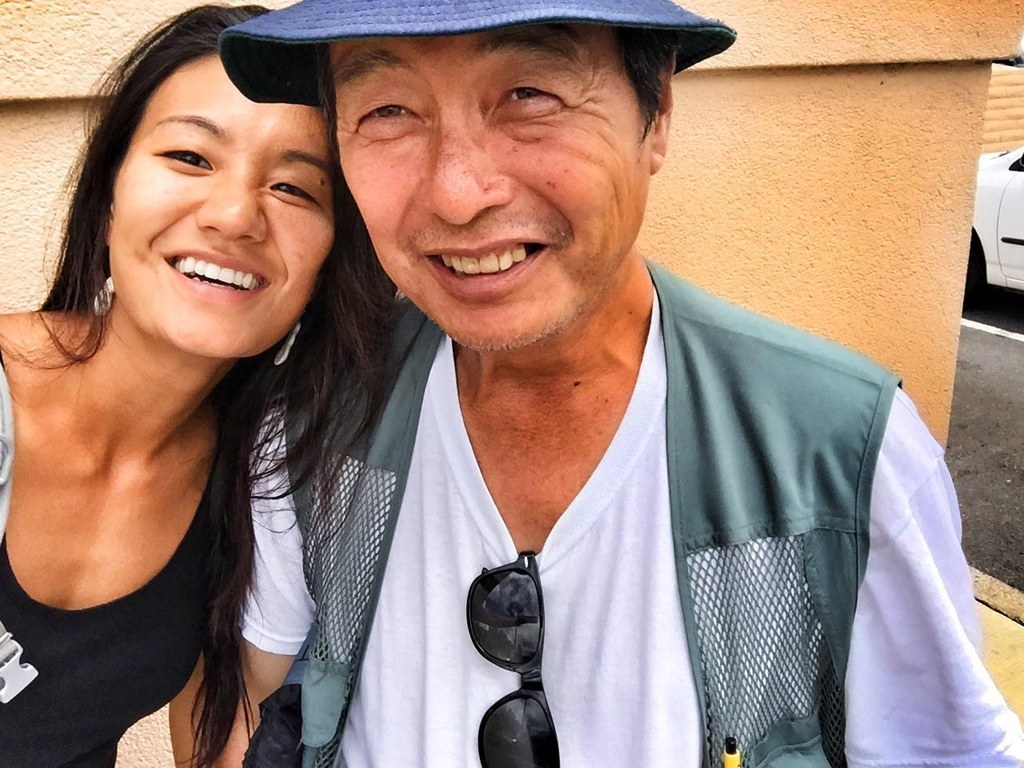 In 2013, Kim started to look for her father — whom she had not seen since she was a little girl — after getting a call from her grandmother about his deteriorating health.
"It was at that time when she shared that my father had a mental illness and needed to take his medications," she told BuzzFeed News.
Kim, who had not known about her father's mental condition, started to gather information with the intent of reconnecting with her father.
After driving the streets of Honolulu, Kim found her father at the corner of a busy intersection.
"His hair was matted," Kim wrote on her blog.
Kim tried to call out to him, tap him on the shoulder, but she couldn't get his attention.
That's when a woman who had been watching the interaction approached Kim and said, "Don't bother, he has been standing there for days."
Kim wrote that she wanted to scream at the woman for seeming callous, but instead replied, "I have to try."
"The experience of seeing my father was incredibly challenging, emotionally and mentally," Kim told BuzzFeed News.
Kim continued to reach out to her father, even when he did not acknowledge her, documenting his life on the streets through photos.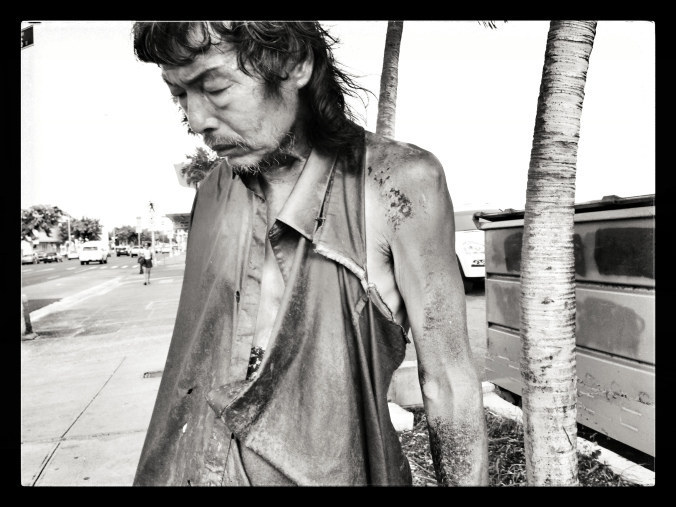 "There were days when he did respond, and I would ask him if he would be willing to get help," Kim said about her struggle to assist her father. "There were a few times when he agreed, and I would call a help hotline, but then he would change his mind as soon as I had someone on the other end."
In October 2014, Kim's father landed in the hospital after he had a heart attack and a stranger called 911.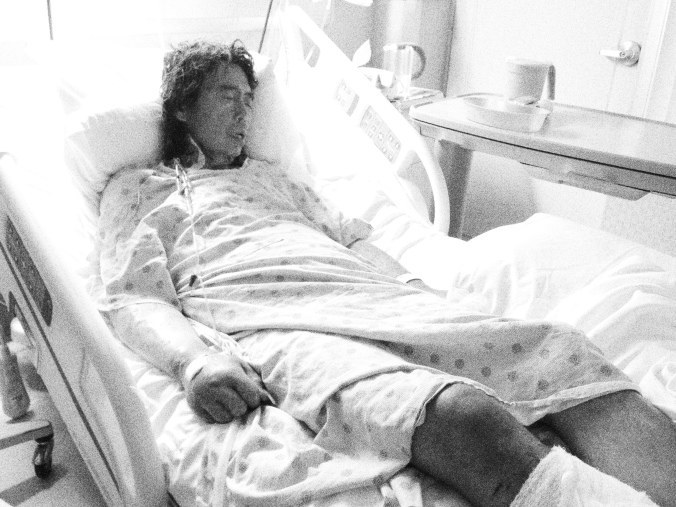 But the bad luck appeared to bring about some positive change, as it seemed in many ways that her father's life started to turn around.
"My father was able to get help after being admitted into a hospital, where he was then placed back on a treatment plan," Kim told BuzzFeed News.
After he was discharged from the hospital, Kim gave her father a camera in hopes of connecting with him further.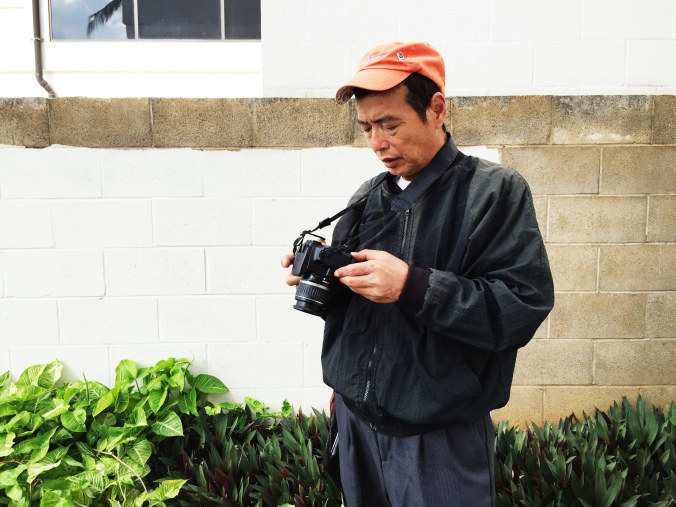 "I would like to think that the photographs are a reminder of the great personal adversity he overcame, and motivation to continue on this better life path," Kim told BuzzFeed News.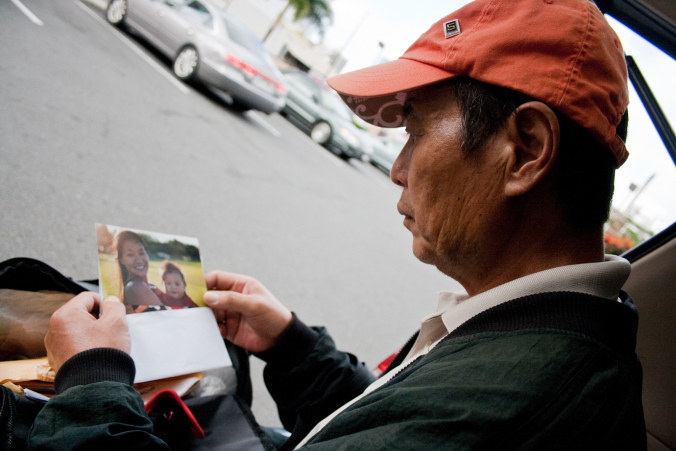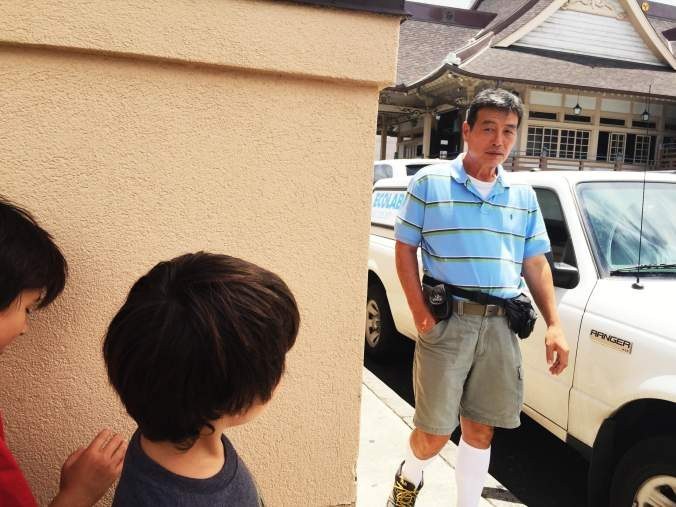 Kim started a campaign in 2014 to publish a book of photos by her and others that put a human face to life on the streets, as well as a project to distribute USB bracelets to Honolulu's homeless.
The bracelets digitize important documents such as identification cards in case their belongings are lost.
A 2014 report by Honolulu city and county officials estimated that on any given night, 4,712 people are homeless on Oahu, an almost 30% increase from six years earlier.