People Roasted Trump After He Tweeted A "Frozen" Coloring Book
The presidential candidates aren't the only ones having fun this election.
Donald Trump tweeted a picture of a Frozen coloring book with a star on its cover Wednesday and compared it to an image he shared earlier in the week of Hillary Clinton that was criticized as being anti-Semitic.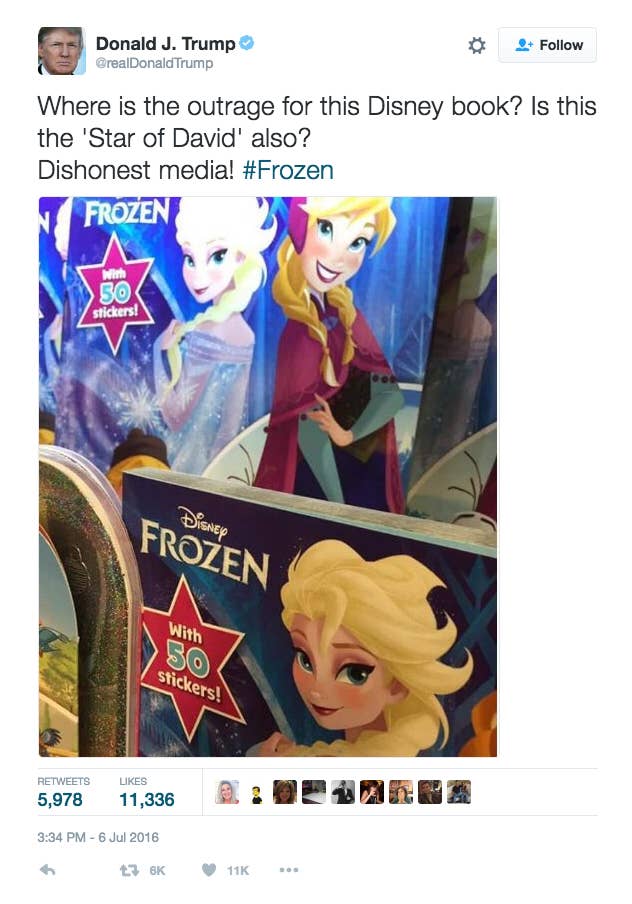 The Republican presidential candidate posted the Frozen image after saying at a rally earlier in the evening that he regretted deleting the tweet calling Clinton the "Most Corrupt Candidate Ever!" with a Star of David symbol on a pile of cash.
Shortly afterward, Clinton followed Trump's tweet with a line from the film's song "Do You Want to Build a Snowman?" with "strawman" swapped in.
Anyway, a lot of people took to the internet to basically be like, "What's going on?"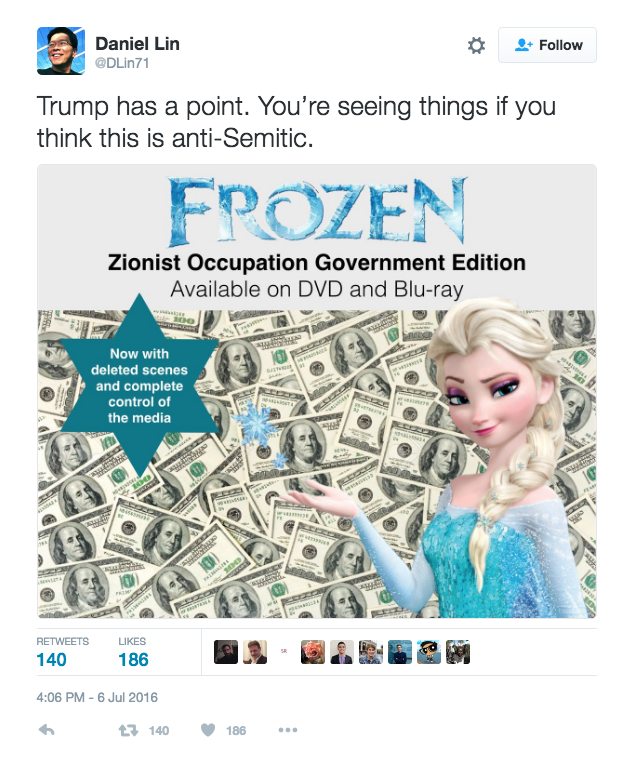 People were also excited that the hard-hitting issues were being addressed so early in the election.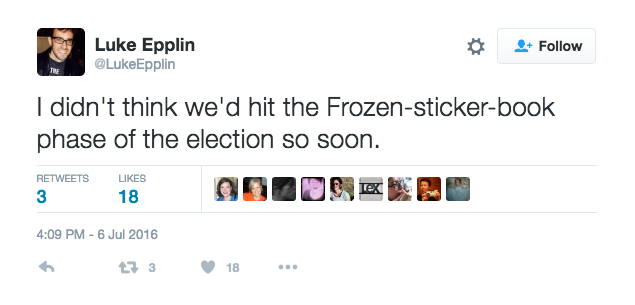 For some, this politics talk was just way over their head and they needed to look up a few references to get in on the joke.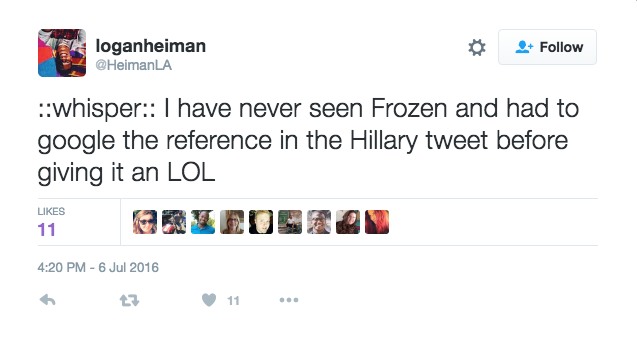 Oooh, does this mean that Elsa can't be president?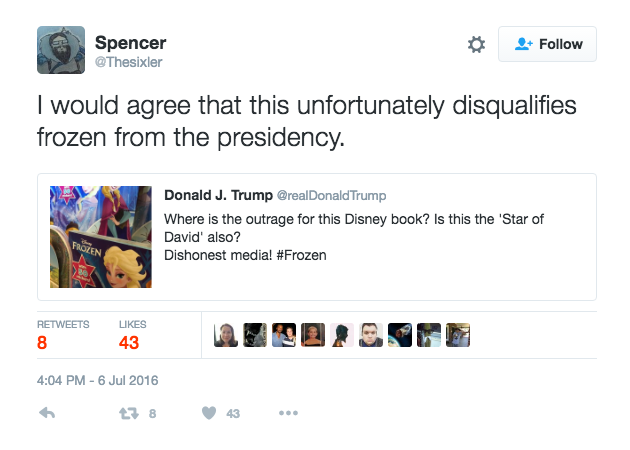 Some people asked for certain things to just be left alone — like childhood movies!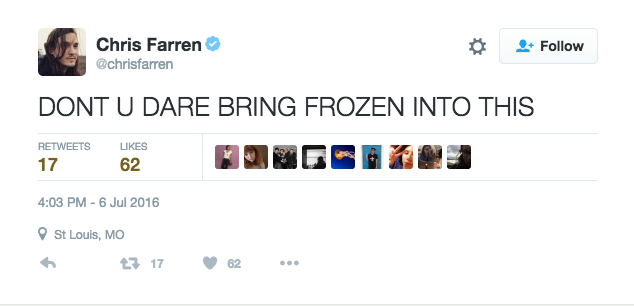 Trump is certainly losing the votes of all die-hard Frozen fans.