Donald Trump tweeted a picture of a Frozen coloring book with a star on its cover Wednesday and compared it to an image he shared earlier in the week of Hillary Clinton that was criticized as being anti-Semitic.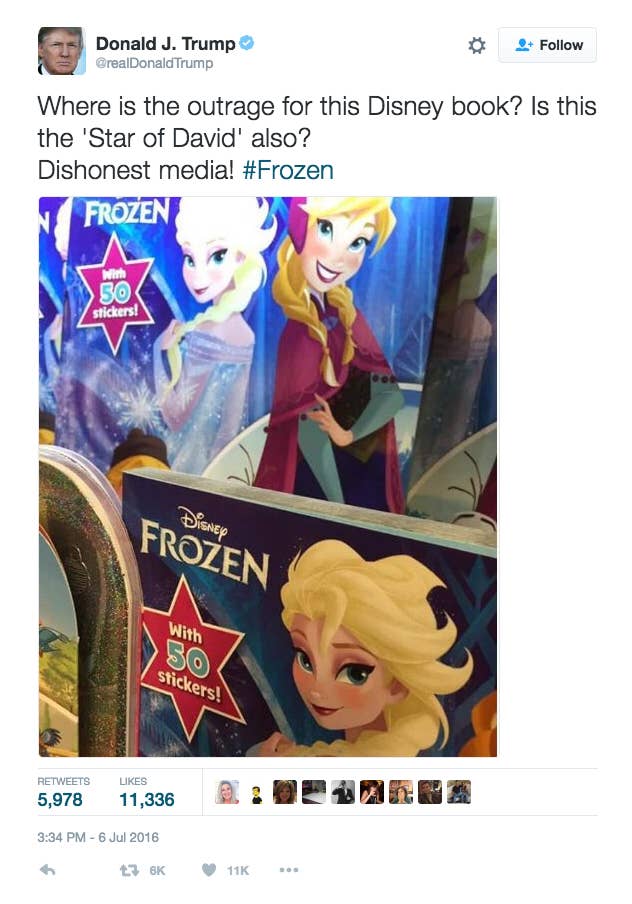 The Republican presidential candidate posted the Frozen image after saying at a rally earlier in the evening that he regretted deleting the tweet calling Clinton the "Most Corrupt Candidate Ever!" with a Star of David symbol on a pile of cash.
Shortly afterward, Clinton followed Trump's tweet with a line from the film's song "Do You Want to Build a Snowman?" with "strawman" swapped in.
Anyway, a lot of people took to the internet to basically be like, "What's going on?"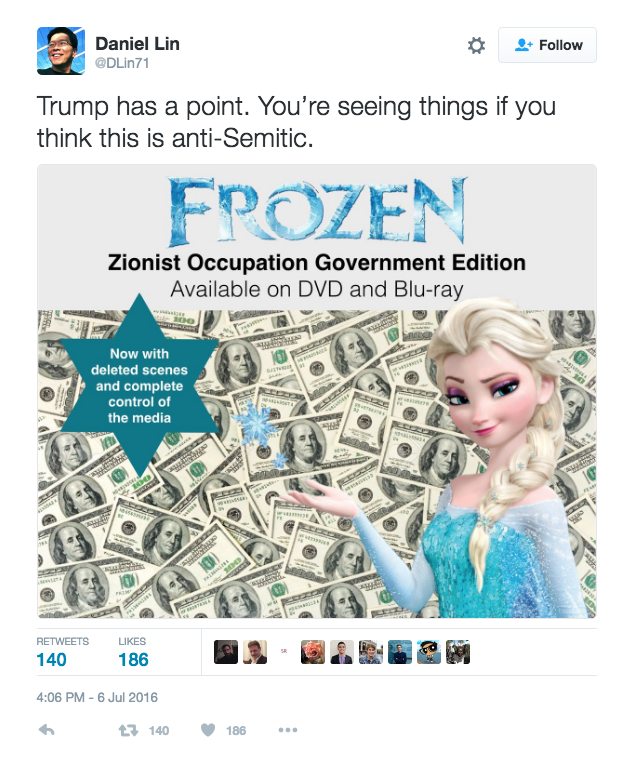 "Let it go" was also a common reaction.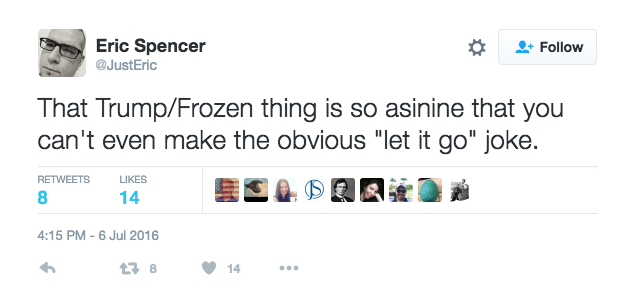 Tons of people were really impressed with Trump's hashtag skills.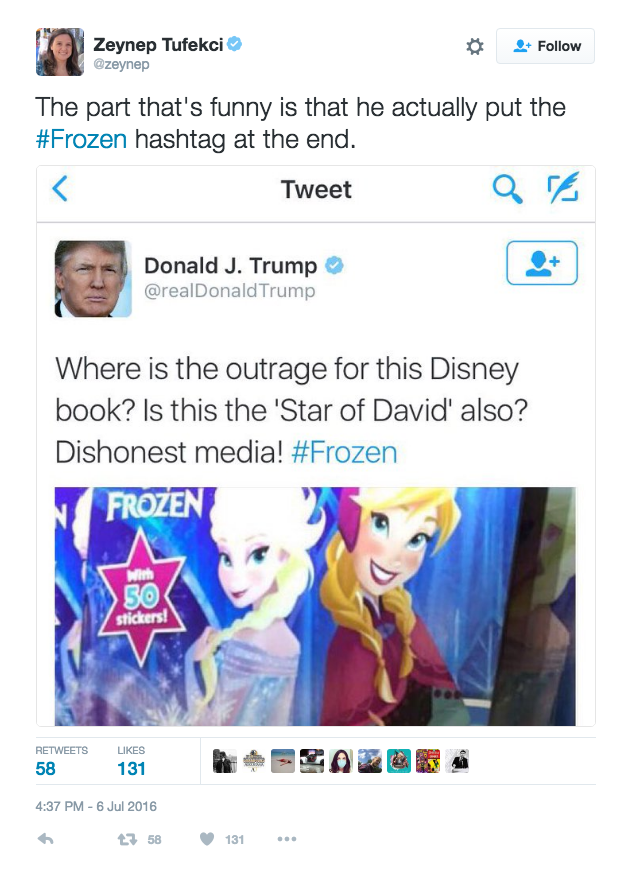 People were also excited that the hard-hitting issues were being addressed so early in the election.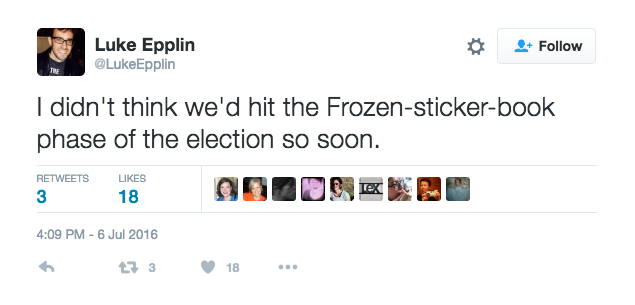 For some, this politics talk was just way over their head and they needed to look up a few references to get in on the joke.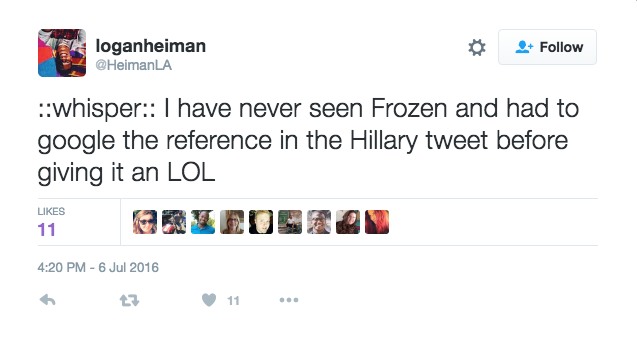 Others just worried this was making everyone dumber.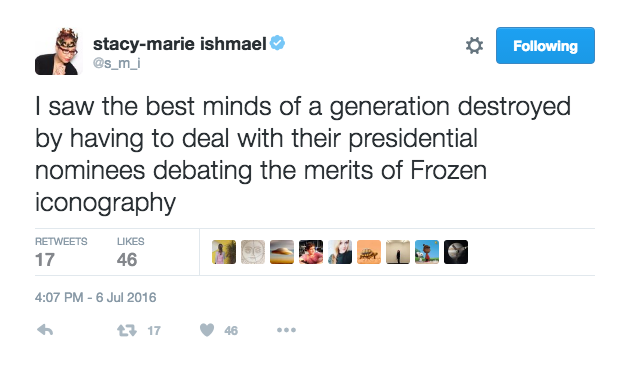 Oooh, does this mean that Elsa can't be president?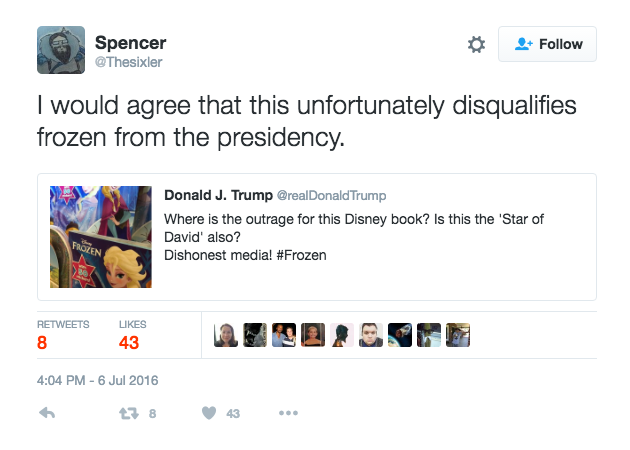 Some people asked for certain things to just be left alone — like childhood movies!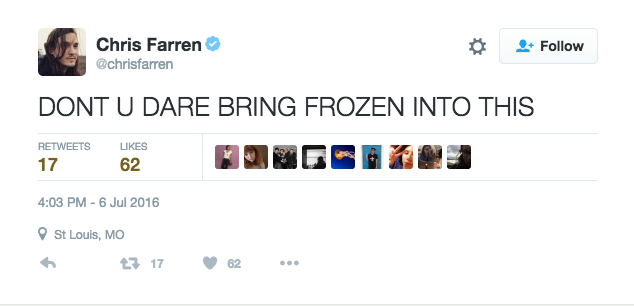 Trump is certainly losing the votes of all die-hard Frozen fans.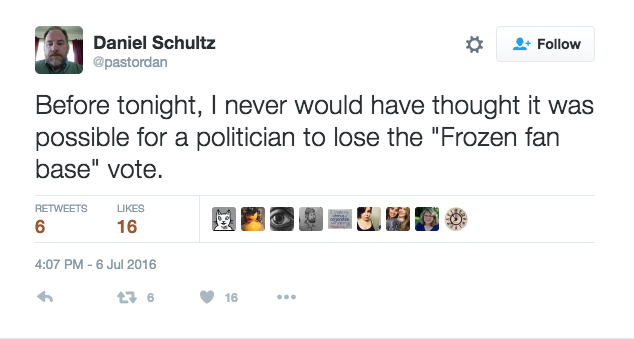 Some speculated that Trump hadn't even seen Frozen.
People imagined that Disney wanted no part in the presidential election.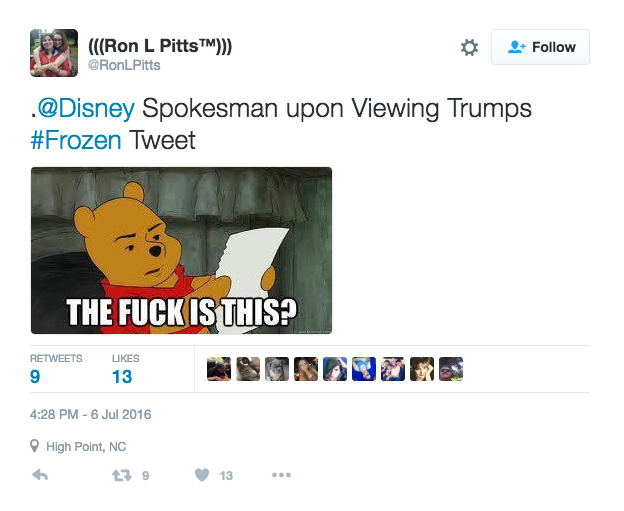 Because seriously, don't mess with Elsa!