After a lengthy campaign to have a woman featured on a U.S. bill, the Department of Treasury announced Wednesday that the $10 would be redesigned to include a woman.
The woman, who will be decided upon later this year, will be featured with Alexander Hamilton, treasury officials said.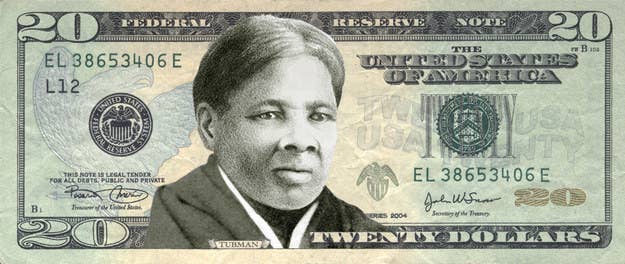 People were really excited about the news.
Although, some people weren't happy with the caveat that a woman would be sharing the $10 with a man:
And people noted the deal could have been better, as the original campaign had advocated for a woman the be featured on the $20 bill and replace Andrew Jackson.
People also said that more than one bill would need to feature a woman for all the deserving figures to get a spot on U.S. currency.
Others, on the other hand, couldn't handle the news that Hamilton would lose his spotlight.
Equal pay jokes were made, too.
That said, a lot of people were quick to make suggestions for who should be picked for the new $10 bill.
Some suggestions were serious, like Rachel Carson, whose book Silent Spring pushed forward the environmental movement:
And Frances Perkins, the first woman to serve in the U.S. Cabinet.
Activists Harriet Tubman, Rosa Parks, Ida B. Wells, and Sojourner Truth were also named.
Others such as the late activist Elizabeth Cady Stanton and labor leader Dolores Huerta were also suggested.
One person said it was OK to keep Hamilton on the bill, if he was staring at iconic feminists Gloria Steinem and Dorothy Pitman Hughes with admiration.
Comedians Tina Fey and Amy Poehler also came up.
As did the late Golden Girls actress and comedian Bea Arthur.
Politicians were also nominated, including Nancy Pelosi, the only woman to have served as the House Speaker.
Supreme Court Justice Ruth Bader Ginsburg was suggested:
But this being Twitter, many people couldn't resist going to the extreme.
Movie characters were also thrown into the mix, Cher from Clueless, anyone?
There was also this cat named Sonya, wearing a costume: