Conservative social media accounts are sharing a photoshopped image that makes it look like an NFL player is burning the American flag while his teammates cheer him on.
The fake picture, shared thousands of times, is being used by some to claim professional athletes are being disrespectful and should be fired.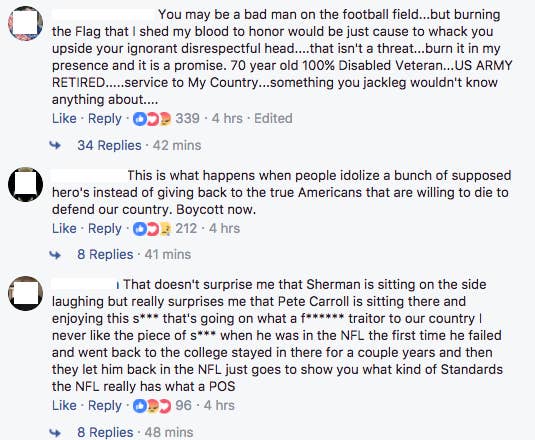 The fake picture was circulated after controversy ignited last week when President Donald Trump said at an Alabama rally that NFL owners should fire any "son of a bitch" who refuses to stand for the national anthem.

Trump appeared to be referencing former 49ers quarterback Colin Kaepernick, who last year knelt during the national anthem as a protest against police violence toward minorities, which inspired others to protest.
Since Trump made his comments, players, coaches, and team owners have fired back, saying the president is being divisive, and linking arms or kneeling during the anthem.

Over the weekend, Trump retweeted a tweet that implied protesters who knelt or sat during the national anthem were dishonoring veterans. Afterwards, some veterans used the hashtag #VetsForKaepernick to show their support for the right to protest.
The original photo that has now been photoshopped appears to be taken from the Seattle Seahawks website and was shot by Rod Mar in 2015. It shows defensive end Michael Bennett leading his team in a victory dance in the locker room.
A lot of people online pointed out that the photo with the burning flag was obviously fake because a fire would have set off the sprinklers in the locker room.
Just two days ago, a Facebook post by a woman who said she spotted Bennett talking with a group of veterans at the side of the road started going viral. She said seeing "Michael and a veteran shaking hands and smiling" made her very emotional and she started crying. She described how Bennett came over to her, whereupon she expressed how torn she felt, and he offered her a hug.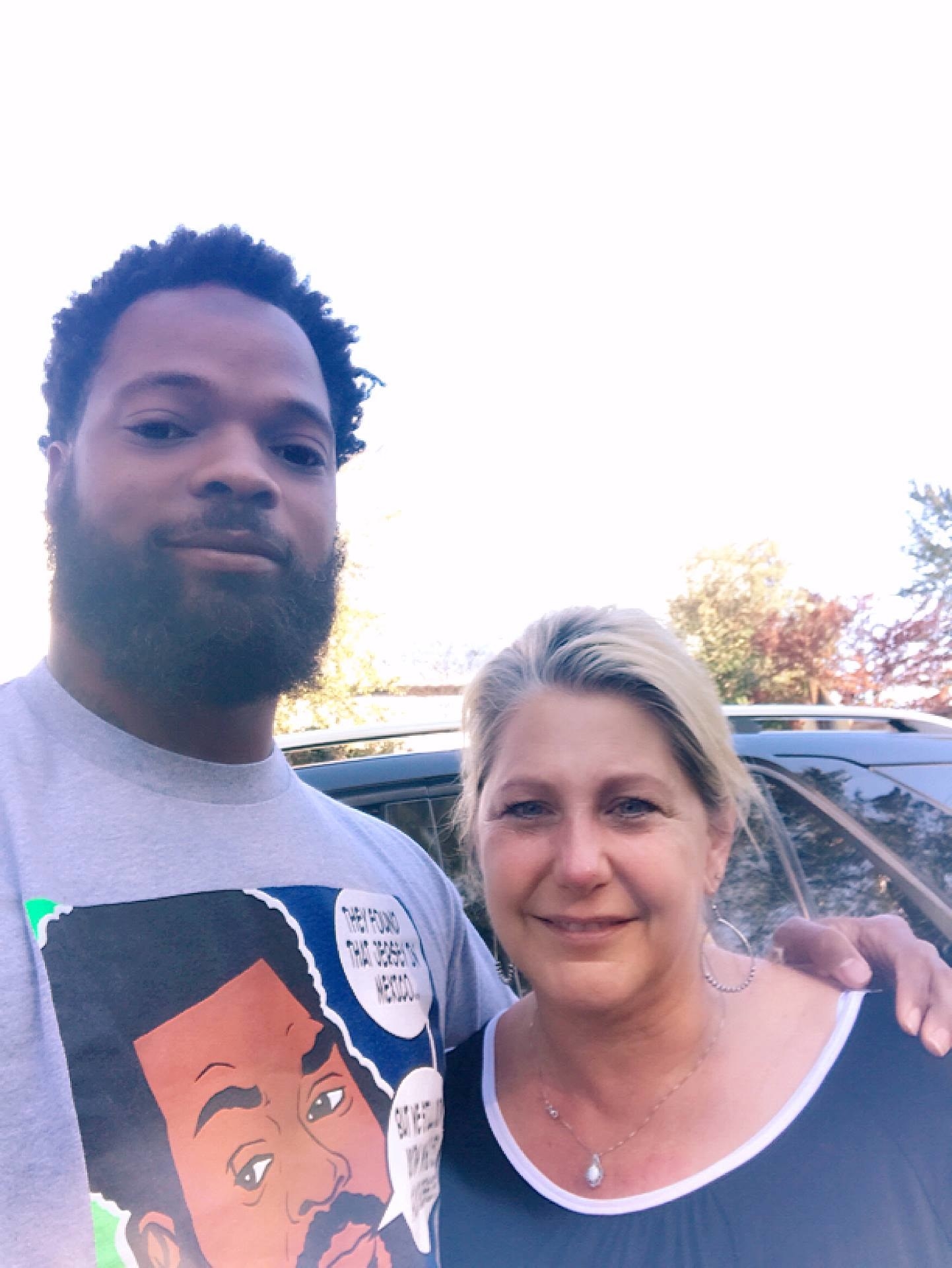 "He reached in and hugged me and the conversation continued for nearly 20 minutes," Dayna Mink Coats wrote. "He explained how he too had family members in the military."

Coats said he spoke from the heart and "the word unity was used several times." She said "he admitted he didn't know where to go from here."

"I am thankful for those veterans and thankful Michael stopped to talk with them…and inadvertently me," she added.
Bennett has also said he was the target of racial profiling and excessive force by police when they detained him last month in Las Vegas.