A Georgia lawmaker is being called on to resign after he repeatedly shouted the n-word and dropped his pants on Sunday night's episode of Who Is America?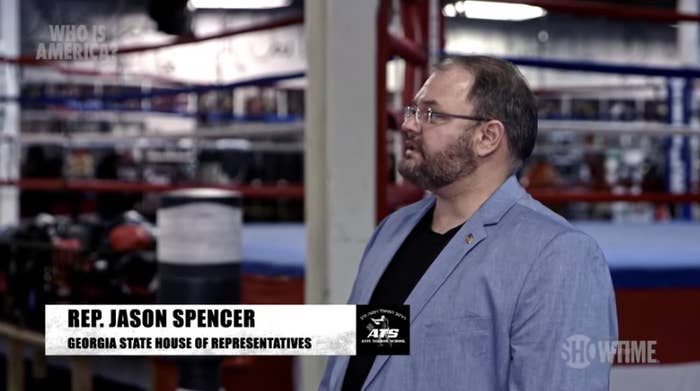 Jason Spencer, a Republican state representative from southeast Georgia, appeared on the show with its host Sacha Baron Cohen, who was in character as Col. Erran Morad.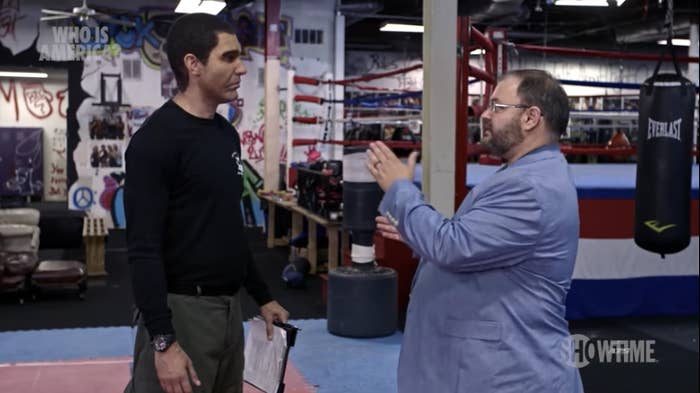 During the final lesson, Baron Cohen tells Spencer to use his "buttocks to intimidate ISIS," because it will turn ISIS members into "homosexuals."
Spencer then pulls his pants and underwear down and chases Baron Cohen around while yelling, "I'll touch you with my buttocks" and "America!"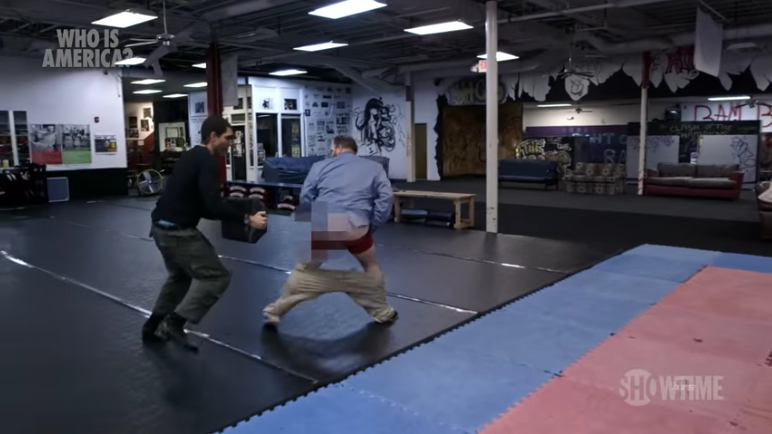 In response to the video, Spencer has faced mounting criticism, including from Georgia's Republican governor, Nathan Deal, who said he found the behavior "appalling and offensive."
Spencer, who has served as a Georgia lawmaker since 2010, told the Atlanta Journal-Constitution that he refuses to step down. However, he only has months left in office after losing to Republican challenger Steven Sainz in the May primaries. His terms ends in November.
CORRECTION
Baron Cohen tells Spencer, "The n-word is nooni." A previous version of this article mistranscribed the line.