Paul McCartney Cancels Entire Japan Tour Due To Illness
The former Beatle says he has contracted a virus, forcing him to cancel the tour. McCartney is "so upset about this situation."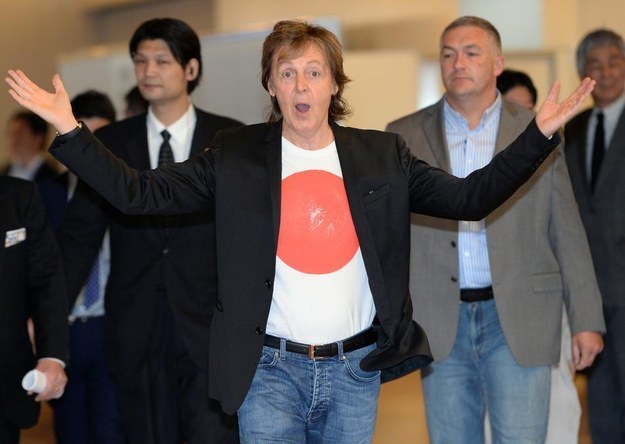 On Saturday night, Paul McCartney announced he would have to reschedule the opening of his tour in Japan, saying he had come down "with a virus."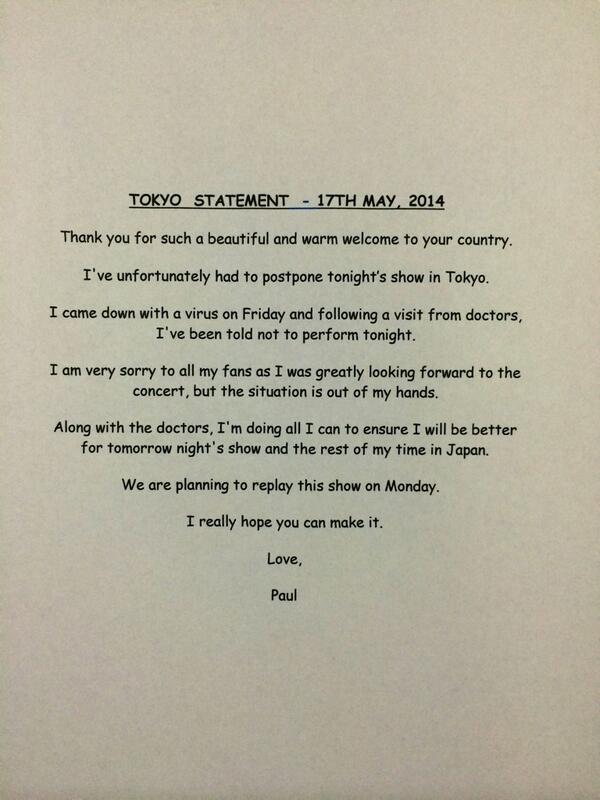 The following night he indefinitely postponed the delayed dates, saying in a message to fans, "Unfortunately my condition has not improved overnight."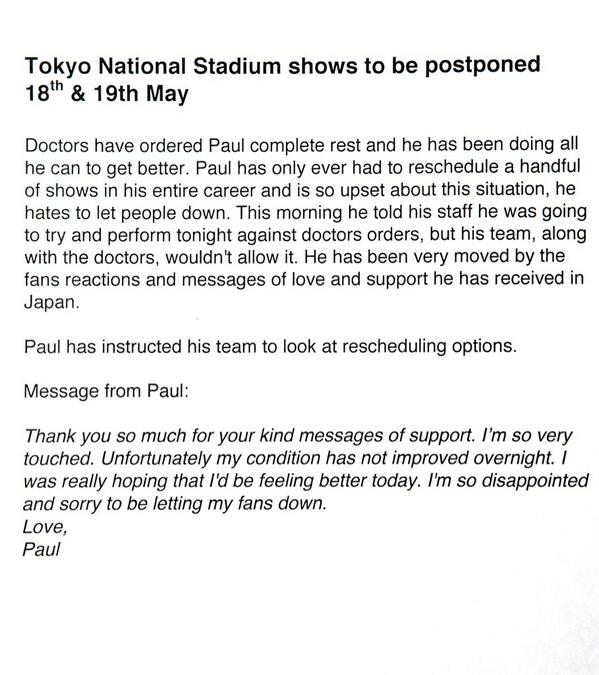 Fans were seen leaving the National Stadium after the cancellation of McCartney's concert in Tokyo on Sunday.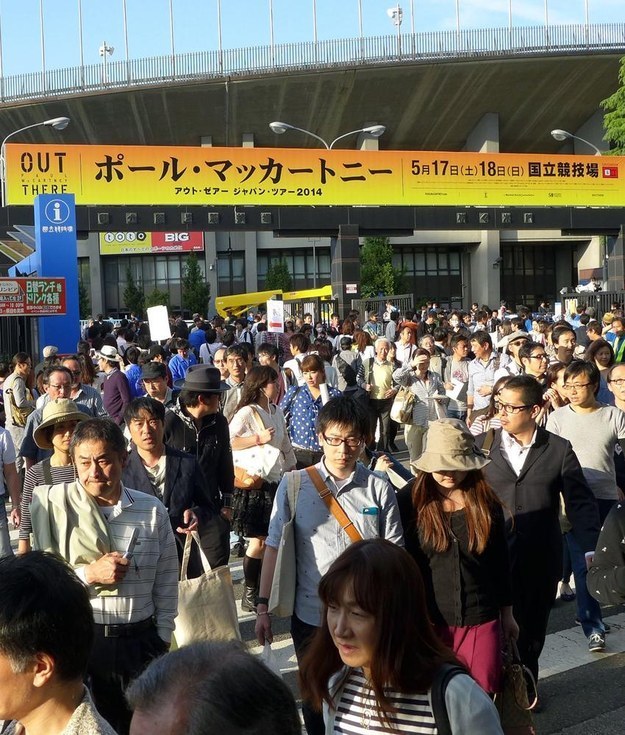 McCartney, 71, was set to play five dates in Japan, including one at Tokyo's Nippon Budokan Hall on May 21, which would have marked his first return to the venue since appearing there with the Beatles in 1966.
McCartney was then scheduled for one show in South Korea before heading to Lubbock, Texas, to launch his United States tour on June 14.
On May 15, when McCartney first arrived in Tokyo at the Haneda Airport, he introduced everyone to Newman the robot who appears in his new "Appreciate" music video.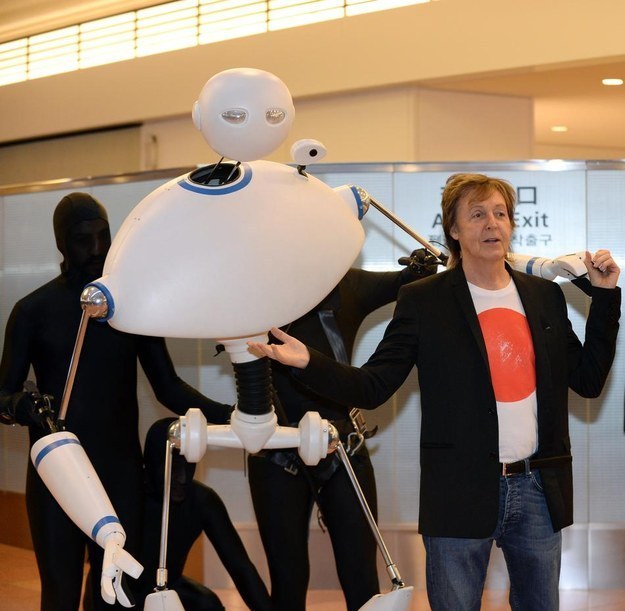 "To cancel these shows as well as the National Stadium shows is hugely disappointing for me as well," McCartney said in a statement Tuesday. "I'd like to thank my Japanese fans for their love, messages of support and understanding. I hope to see you all again soon."