Oscar de la Renta Dies At 82
The famed fashion designer has died at the age of 82. He was diagnosed with cancer in 2006.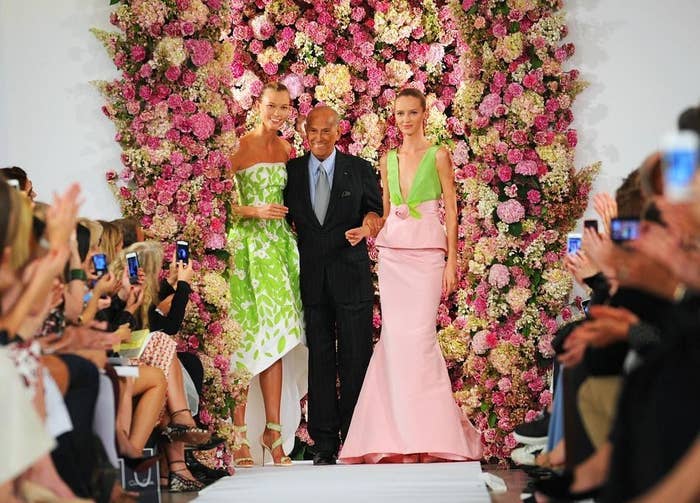 Legendary fashion designer Oscar de la Renta died Monday at his Connecticut home after an eight-year battle with cancer, his wife, Annette, said. He was 82.
De la Renta worked in the fashion industry for more than 50 years, and became influential in the 1960s after dressing Jacqueline Kennedy. He dressed every First Lady in the U.S. since then, and was a bipartisan favorite among Nancy Reagan, Hillary Clinton and Laura Bush, while Michelle Obama recently showed off one of his dresses at a White House event.
His eponymous fashion house continues to dress notable stars to this day, including Sarah Jessica Parker, Allison Williams, Eva Mendes, and Jessica Biel. Most recently, he dressed Amal Alamuddin for her wedding with George Clooney.
"While our hearts are broken by the idea of life without Oscar, he is still very much with us. Oscar's hard work, his intelligence and his love of life are at the heart of our company," a handwritten statement signed by his stepdaughter Eliza Reed-Bolen and her husband, Alex Bolen, said. "All that we have done, and all that we will do, is informed by his values and his spirit. Through Oscar's example we know the way forward. We will make Oscar very proud of us by continuing in an even stronger way the work that Oscar loved so much."
Born in 1932 in Santo Domingo, Dominican Republic, de la Renta left when he was 18 to study in Spain. In 1957, he got his first gig, sketching with Cristóbal Balenciaga in 1957.
Later, he moved to Paris to join Antonio del Castillo as an assistant at Lanvin. In 1963, he moved to New York and was quickly offered a designing Elizabeth Arden's made-to-­order clothing in her boutique.
Two years later, he launched his own fashion house, designing his own ready-to-wear collections. On top of it all, he designed for the French fashion brand Balmain from 1993 to 2002.
Vogue described de la Renta as "a man who for five-plus decades created exquisite clothes which have majestically sailed between the Old and New Worlds; European haute couture savoir faire and the beautifully dressed can-do optimism of the United States."
He had long been considering a line of succession for his fashion house, and announced that Peter Copping would be the next creative director for the house on Oct. 13.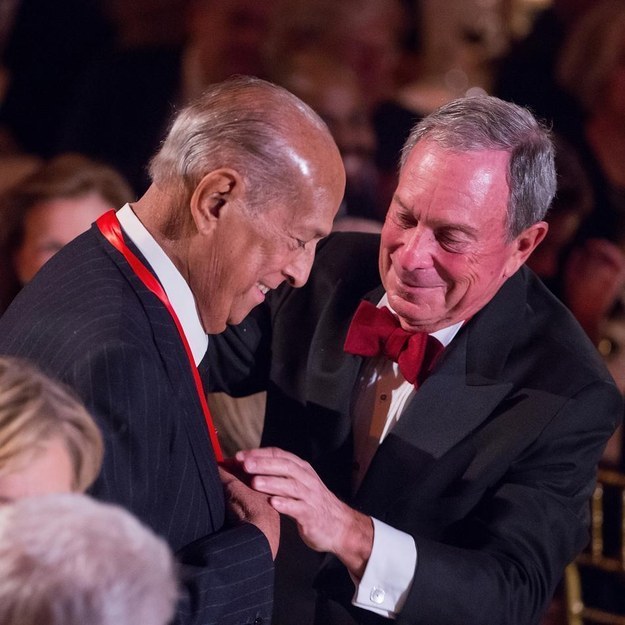 In 1967, he married Françoise de Langlade, editor-in-chief for Vogue Paris, who died in 1983. He is survived by his wife Annette, a New York philanthropist whom he married in 1989 at his home in La Romana, the Dominican Republic.
De la Renta has three stepchildren from his second marriage, including Reed-Bolen, who is vice president of licensing at Oscar de la Renta Ltd. (her husband is the chief executive officer). He is also survived by his adopted son, Moises de la Renta.