Oklahoma Gun Store Declares Itself A "Muslim-Free" Zone
An Oklahoma survivalist store and gun range that posted a sign declaring it a "Muslim-free" zone has received a wave of backlash.
A civil rights group is calling for an investigation after an Oklahoma gun store posted a sign in July declaring it as a "Muslim-Free" zone.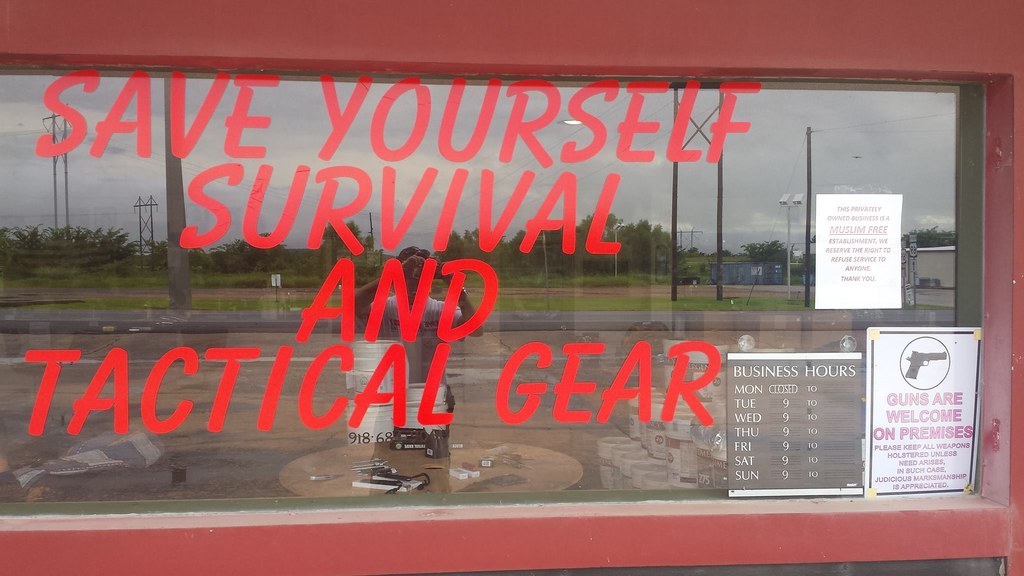 The sign reads: "This privately owned business is a Muslim free establishment, we reserve the right to refuse service to anyone. Thank you."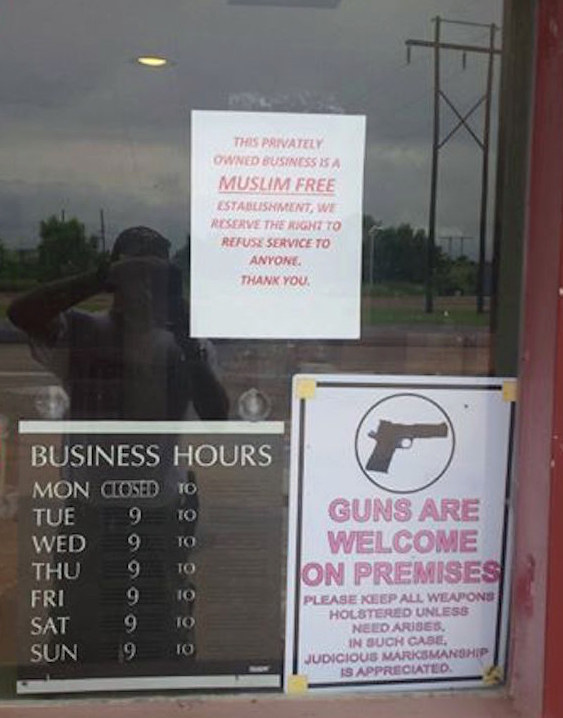 Save Yourself Survival and Tactical Gear is not the first store in U.S. that has attempted to ban Muslims, with businesses in Florida and Arkansas declaring similar bans over the past year.
The store posted the following statement on their Facebook page defending their decision, saying, "We will not support or condone those who hate our country."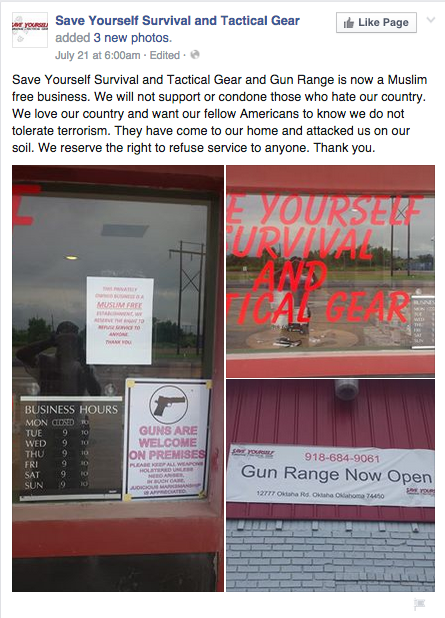 Save Yourself Survival and Tactical Gear manager Chad Neal, an Iraq war veteran, said the sign was posted in response to shootings at two military installations in Chattanooga, Tennessee, in July.
The shootings on July 16 by Mohammad Youssuf Abdulazeez led to the killing of four Marines and a Navy sailor.
On Facebook, Neal wrote that Islam is a cult, adding that the Qur'an tells followers to lie and kill "infidels."
Neal's fiancee, Nicole Mayhorn, is the owner of the store in Oktaha, Oklahoma, which opened in December.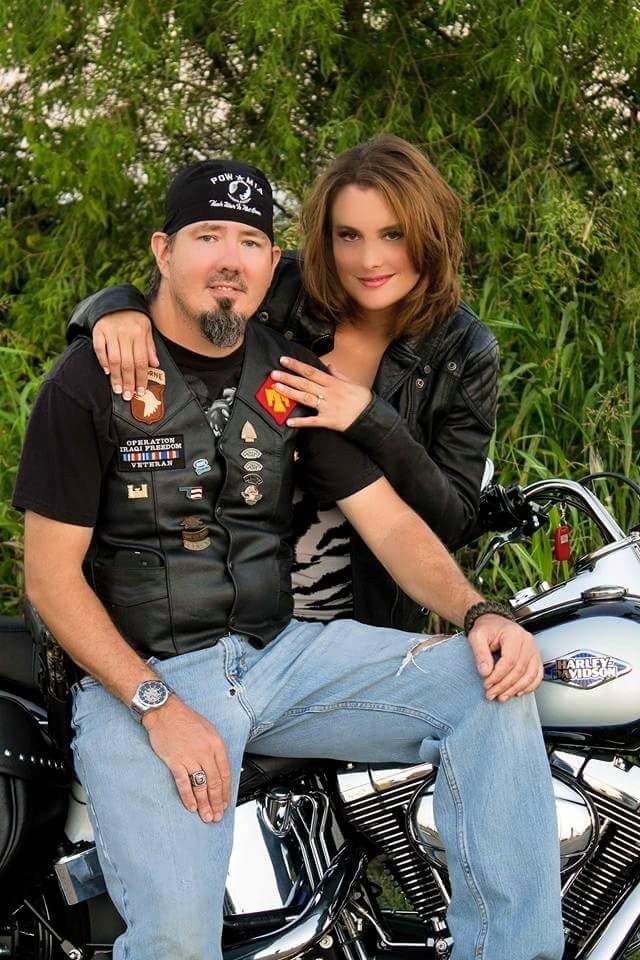 The Council on American-Islamic Relations, which tracks businesses that ban Muslims, questioned the legality of the sign and called for the Department of Justice to investigate.
The civil rights advocacy group compared the language of the Oklahoma store's sign to those used by businesses that refused to serve black customers in the 1950s — a practice that was banned by the Civil Rights Act of 1964.
"It is sad to see an Oklahoma business join the clearly illegal movement to deny service to American Muslims, and it is equally sad to note the silence of our government on this denial of religious freedom and equal access to public accommodations," Veronica Laizure, civil rights director of CAIR's Oklahoma chapter, said in a statement.
She added: "As a nation, we rightfully moved past 'whites only' businesses, but our national leaders seem unwilling to challenge 'Muslim-free' public facilities."
The Oklahoma store also sells Confederate Flag-themed merchandise: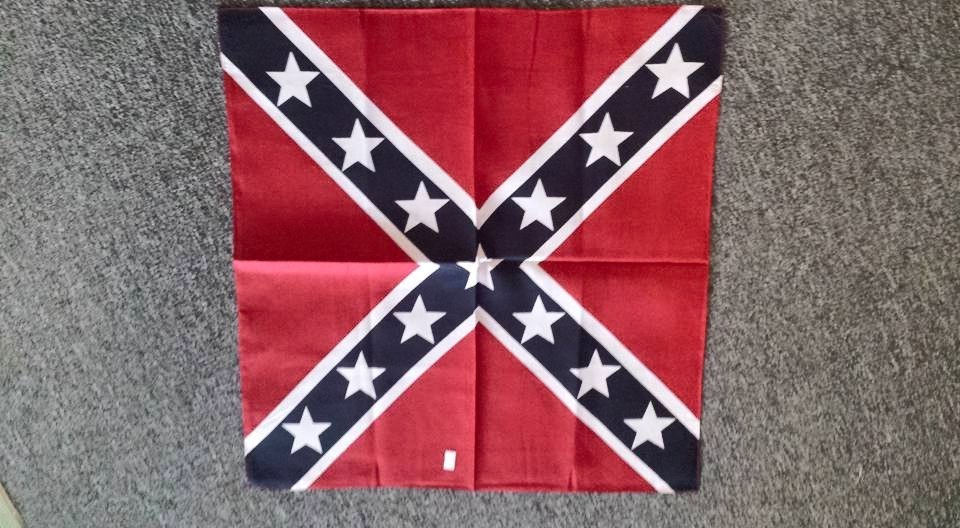 In response to the sign, the gun store's Facebook page is being pummeled with one star reviews referencing the sign: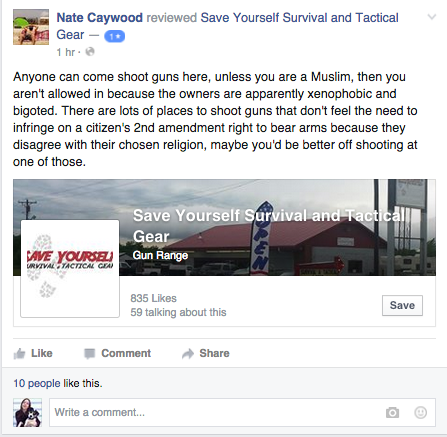 Although the majority of the comments online were negative, there were also many on social media supporting the "Muslim-free" zone:

BuzzFeed News has reached out to the owner and manager of Save Yourself Survival and Tactical Gear for more information.