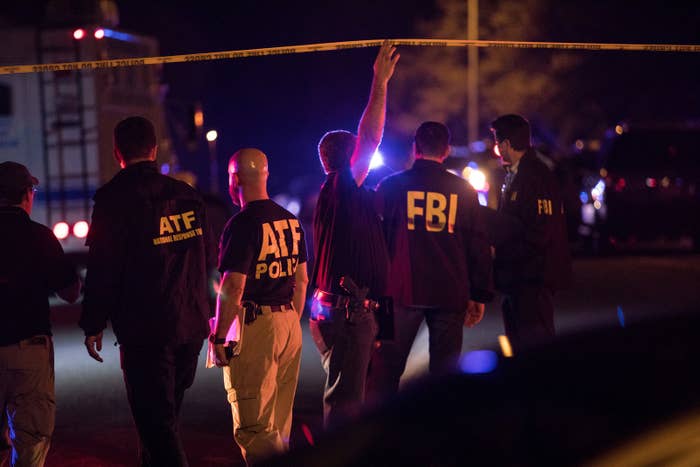 Just hours after Austin police made an unusual public appeal for those responsible for a string of recent package bombs to come forward, another explosion rattled the city, injuring two men and sending a residential neighborhood into lockdown.

The Austin Police Department responded to the explosion at around 8:32 p.m. Sunday, after two men detonated a package bomb as they passed on their bicycles, police said early Monday morning.
Unlike a string of other package bombs that have hit the city in the past two weeks, which were left on doorsteps, the package that went off Sunday was left by the side and may have been triggered by a trip wire, Police Chief Brian Manley said in a late-night press conference.

Still, police are "working under the belief that this is related to the other bombing incidents that have occurred in our community over the last week and a half," Manley said.
Manley asked nearby residents to stay indoors until at least 10 a.m. Monday, to allow police to clear and secure the area. The FBI and the Bureau of Alcohol, Tobacco, and Firearms are also responding to the scene.

"We want to put out the message that we've been putting — not only do not touch any packages or anything that looks like a package, but do not even go near it at this time," Manley said at a press conference after the explosion Sunday.
The two victims, both men in their twenties, were transported to a nearby hospital with non-life-threatening injuries, Austin-Travis County Emergency Medical Services said. Hospital officials confirmed early Monday that both men are in "good condition."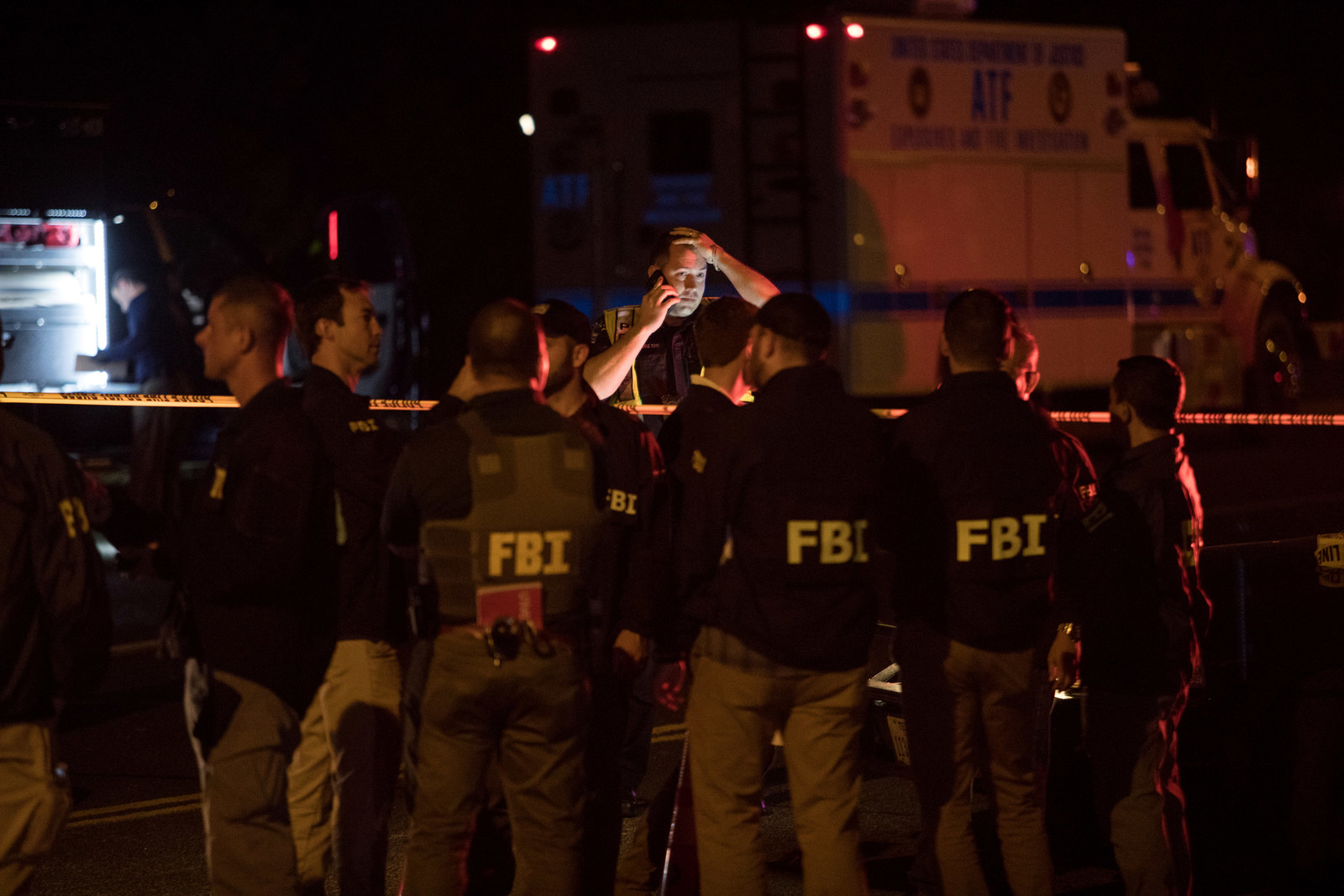 The explosion came just hours after Manley made a direct appeal to whoever sent the three deadly package bombs that appeared on Austin doorsteps this month. Those explosions killed 39-year-old Anthony House and 17-year-old Draylen Mason, and injuring a 75-year-old woman who remains in critical condition.
At a press conference earlier Sunday, authorities announced that they would be doubling their reward for information leading to an arrest in the case, from $50,000 to $100,000, in the hopes that whoever sent the packages would come forward.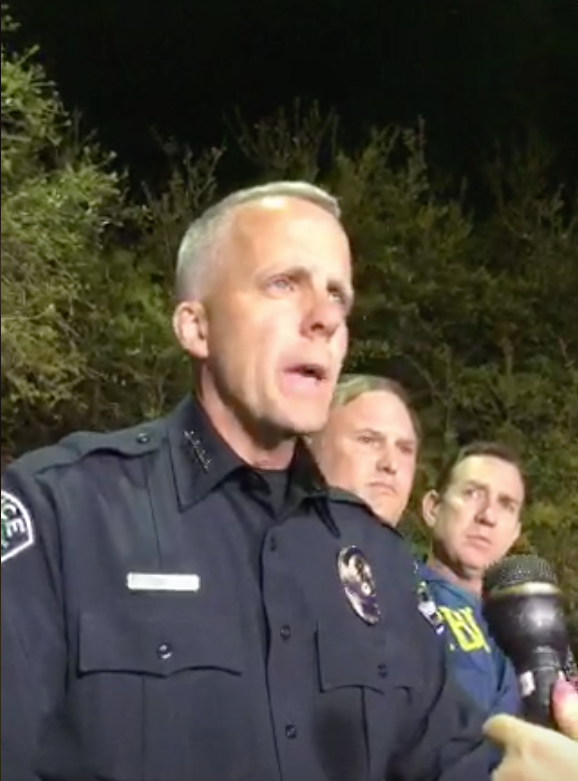 Texas Gov. Greg Abbott has also offered an additional $15,000 for any tips leading to an arrest.

Manley said that officials understood that whoever sent the packages was a "sophisticated" bomb-maker. He added that it was clear the person or people responsible had "a message," but that authorities had yet to determine what it was.
"We assure you that we are listening," he said, in a surprisingly direct appeal. "We want to understand what brought you to this point, and we want to listen to you."
If the incidents are related, Sunday's explosion, which took place in the southwestern neighborhood of Travis Country, would signal a shift in bomb-making tactics as well as a geographic widening in the sender's targets.
The first three package bombs went off in neighborhoods further east, and the three victims were black and Hispanic. Officials have said that those package bombs were left overnight, and are not believed to have been sent through an official mail service.
More than 500 law enforcement officials are now working on the case and have addressed more than 400 leads, authorities said Sunday.