Officer-Involved Shooting At High School In Hawaii
Roosevelt High School in Honolulu was put on lockdown for two hours after a shooting was reported. Police were at the school to pick up a runaway teenager.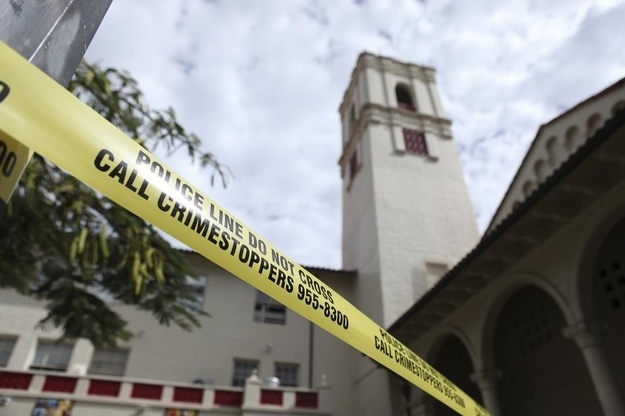 Police officers and paramedics responded to Roosevelt High School at about 8:30 a.m. local time on Tuesday following a shooting there.
A 17-year-old boy was rushed to the hospital in serious condition after being shot in the wrist, the Emergency Medical Services Division said.
Police officers were attempting to pick up the 17-year-old, who is allegedly a runaway, the Honolulu Police Department said. The boy allegedly brought out a knife and attempted to stab the police officers at the scene. One officer reportedly responded by firing two shots, one of which hit the boy in the wrist.
One officer has minor cuts and two other officers were punched in the fight, HPD said. The police department added that the runaway will face three counts of attempted murder.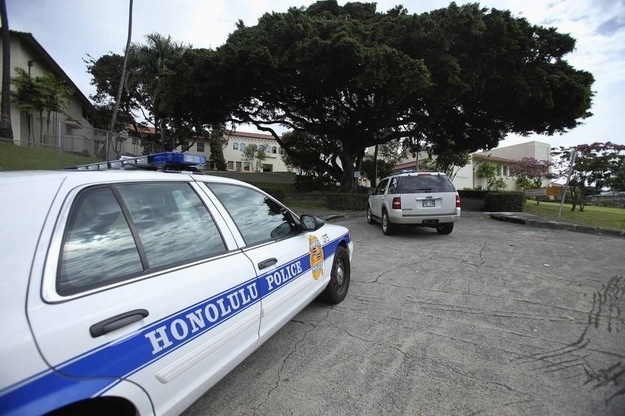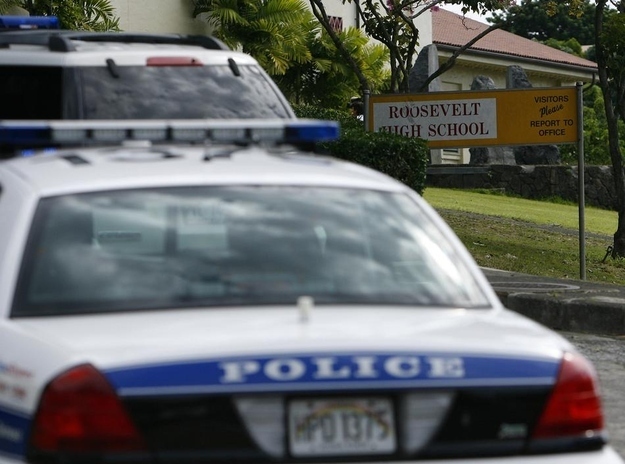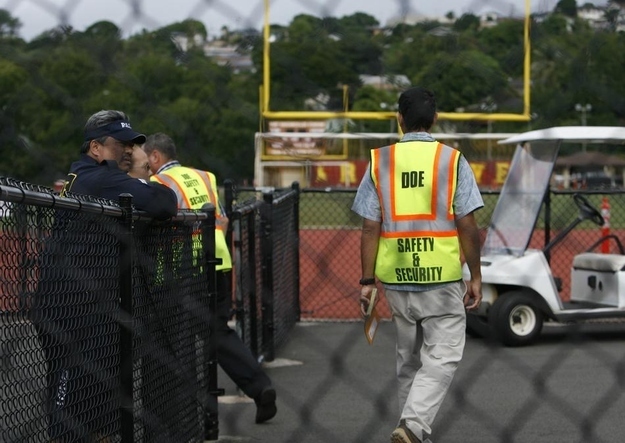 The school was put on lockdown from 8 a.m. till 10 a.m. local time.
The school reportedly sent out a text that said: "The situation at Roosevelt is under control. The Honolulu Police Department is wrapping up their investigation. Again, the situation is under control. Please remain calm."
Roosevelt High has about 1,400 students, who were let out at the track field, where their parents were waiting for them.