President Obama Shakes Hands With A Man Wearing A Horse Head
President Obama arrived in Denver Tuesday evening and appeared slightly taken aback as he greeted a man wearing a horse head.
New York Times photographer Doug Mills posted this photo on Twitter of President Obama greeting a man in a horse head Tuesday night.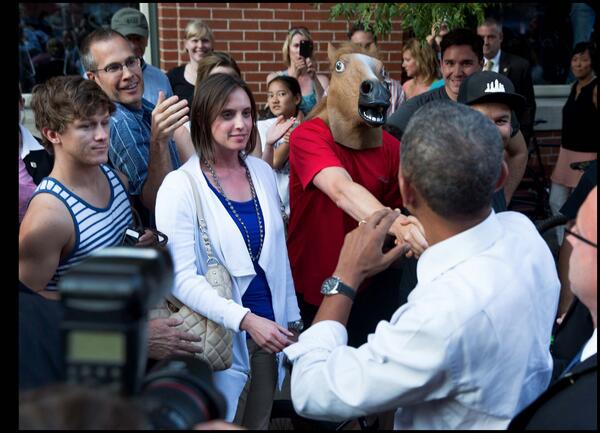 People immediately reacted to the photo: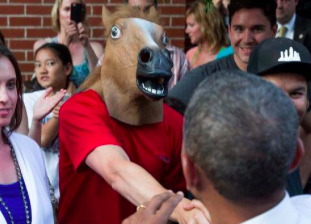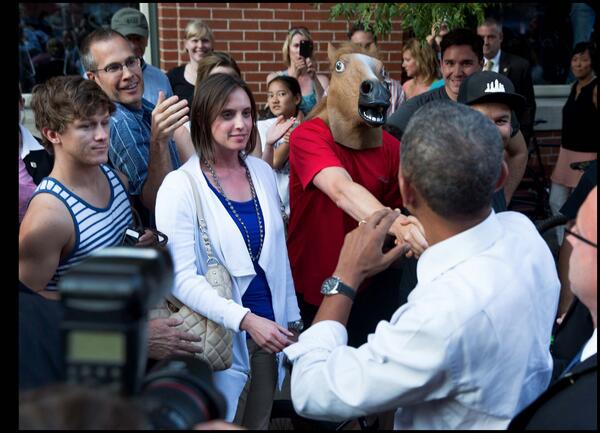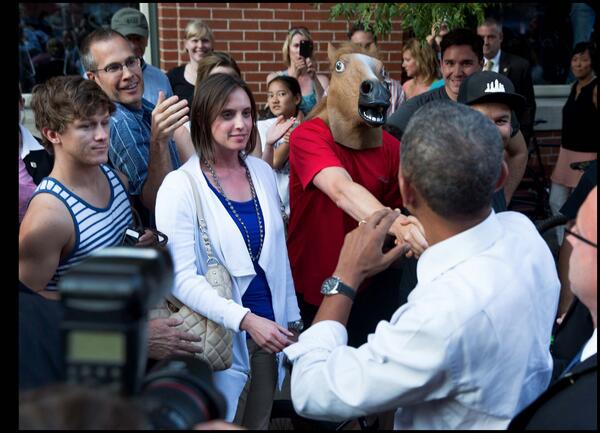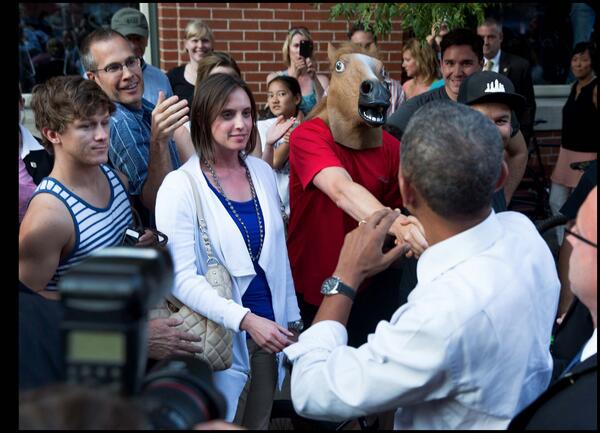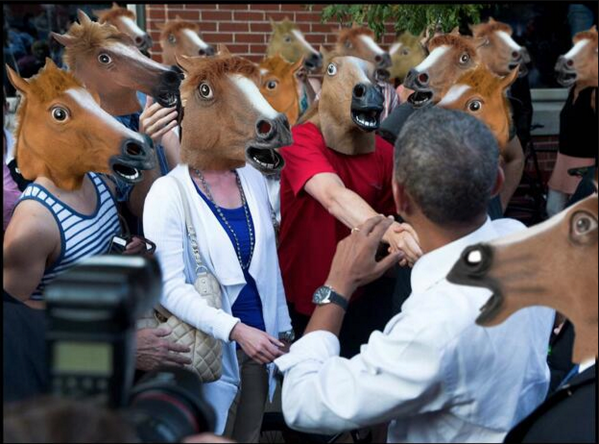 More pictures from the Obama and horse-head man meeting during an impromptu walk down 15th Street: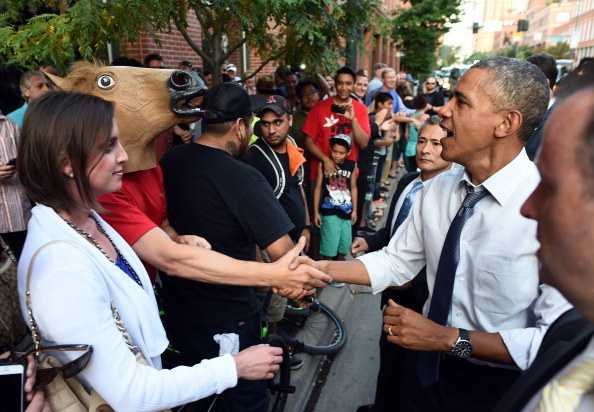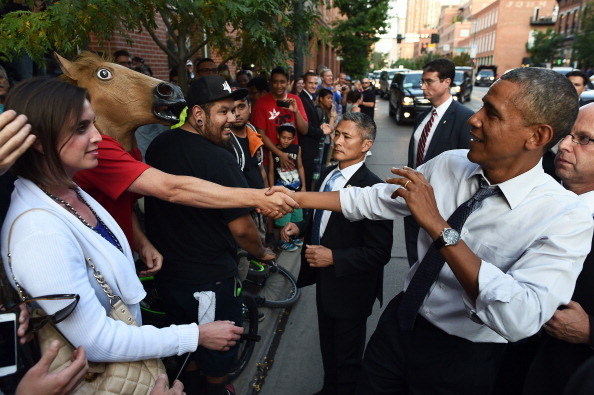 Before Obama went on the walk along 15th Street, he had dinner at Wazzee Supper Club and met with locals: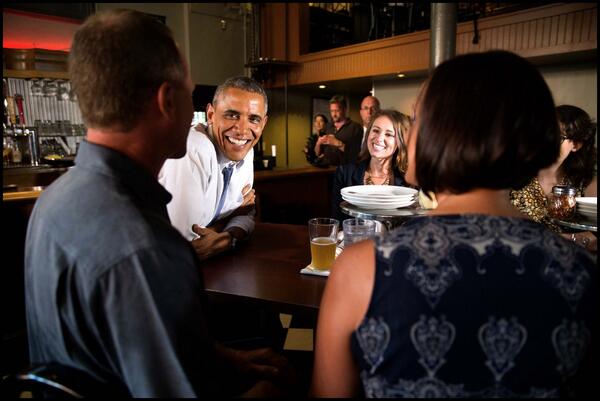 He also had a beer with the Governor and played pool: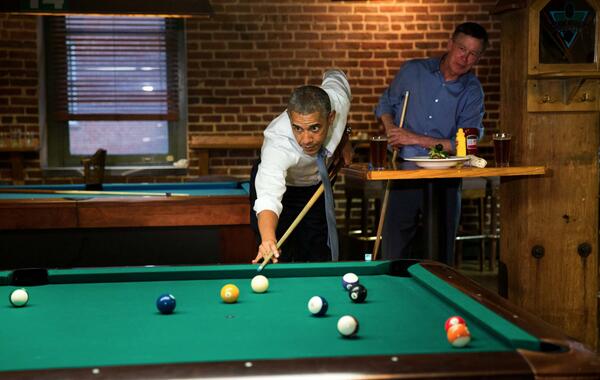 He fist bumped with this gorilla statue that was inside the pub: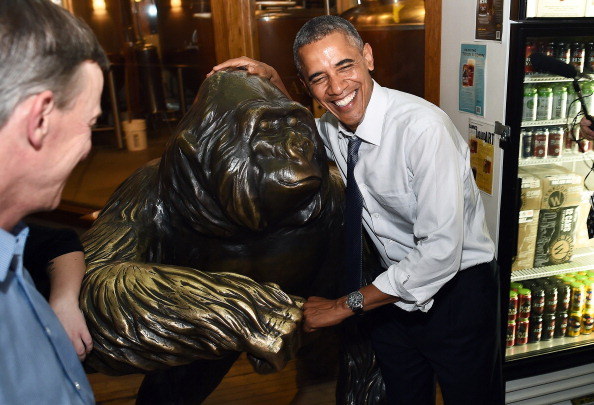 And one Colorado resident even offered Obama a hit of weed. The president laughed in response.