Obama Eats "Best Sushi I've Ever Had" With Japanese Prime Minister
Although, Obama's true feelings might have gotten lost in translation.
Japanese Prime Minister Shinzo Abe took President Barack Obama to famed sushi restaurant Sukiyabashi Jiro for a private dinner on Wednesday night.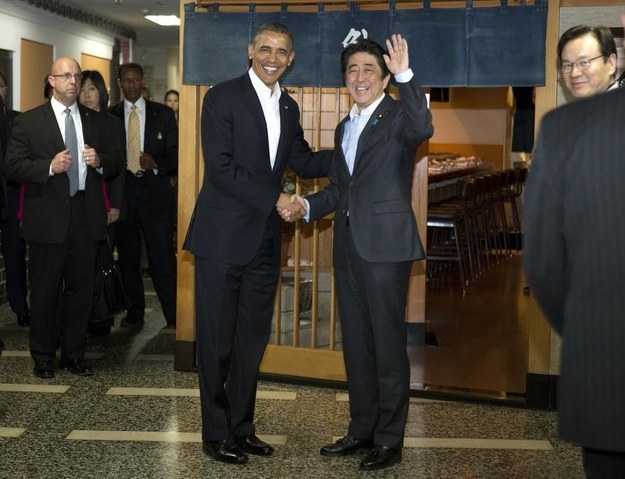 Police officers lined Tokyo's Ginza shopping district with barriers to control the hundreds of onlookers in front of the restaurant, hoping to get a peek at the leaders.
Sukiyabashi Jiro, a tiny restaurant with a coveted three-Michelin-star rating, has only 10 seats and is run by its 89-year-old owner, Jiro.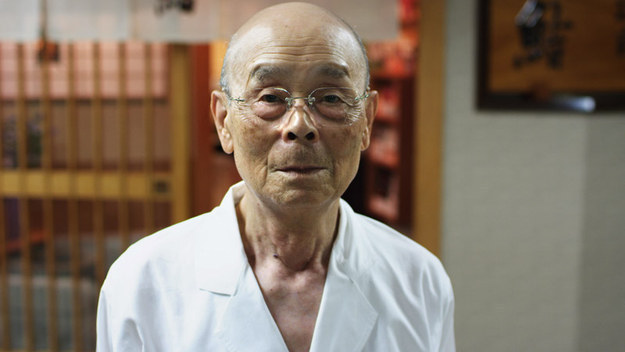 The restaurant was the subject of the 2011 documentary Jiro Dreams of Sushi, which detailed the owner's quest to perfect the art of sushi.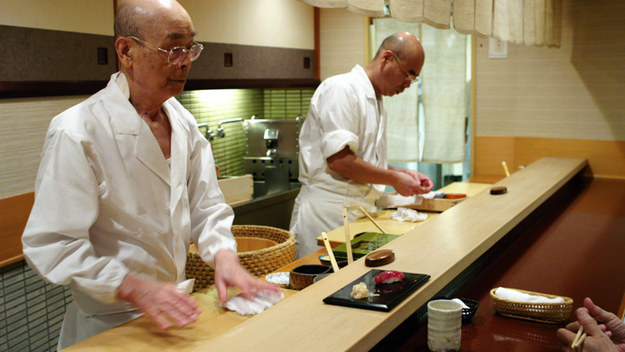 The restaurant has a minimum order of 30,000 yen ($300) for 20 pieces of sushi, which are selected by Jiro himself.

Despite its world-renowned sushi and fame, Sukiyabashi Jiro is located underground in a Tokyo subway station.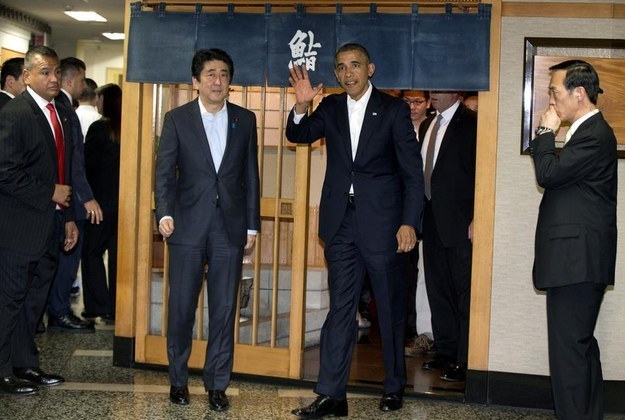 Inside the restaurant, Abe poured sake for Obama at the sushi counter.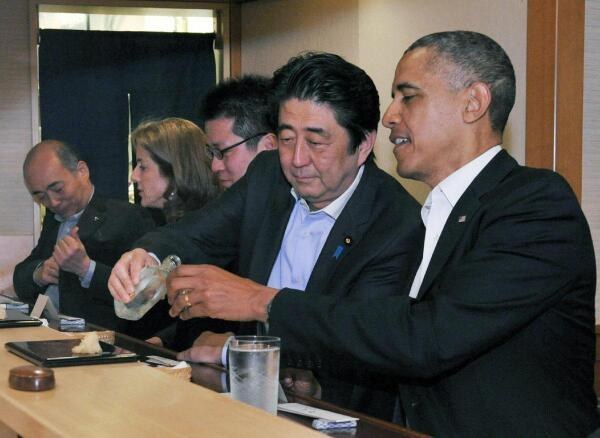 "President Obama told me that, 'I was born in Hawaii and ate a lot of sushi, but this was the best sushi I've ever had in my life,'" Abe told Japan's NHK network after the meal.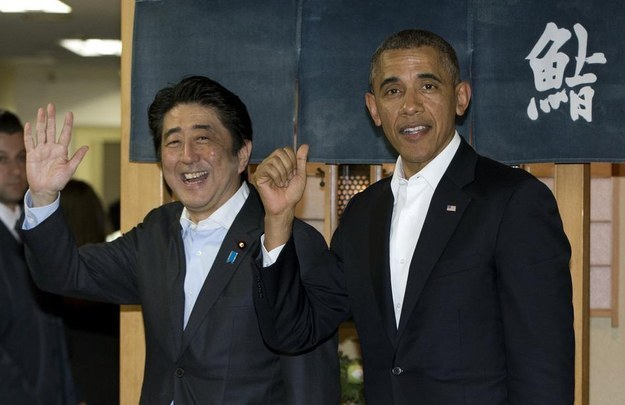 "That's some good sushi right there," Obama told reporters after the 90-minute meal.