President Obama was greeted Wednesday by Confederate flag-waving protesters as he arrived in Oklahoma for a two-day visit.
A group of about 10 people waving the Confederate battle flag, as well as one American flag, demonstrated across the street from Obama's hotel in Oklahoma City as he arrived, according to the White House pool report.
"African Americans were standing next to flag-wavers with no gap," the report said.
Many people were also there to support the president, including one person who held a sign expressing love for Obama.
The president is in Oklahoma to discuss economic development and is scheduled to visit a federal prison on Thursday as part of a push on criminal justice issues.
The presence of the Confederate flag has been an escalating issue after Dylann Roof, the suspect in the killing of nine people in a historic black church in Charleston, was pictured online in multiple poses with the symbol.
The flag was removed earlier this month from the South Carolina state grounds after a contentious vote.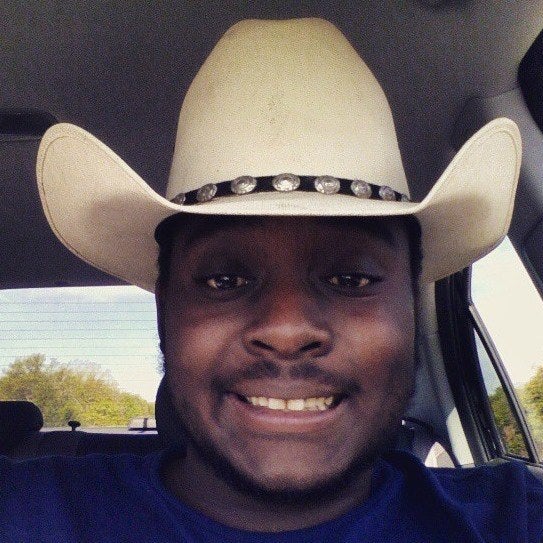 Andrew Duncomb, who refers to himself as the "black rebel," organized the Confederate flag demonstration in Oklahoma City, KFOR reported.
"They're blaming the racist problems on the flag and not on the real problems of America. Through the race lies the people who carry and harbor the hate inside," Duncomb said.
Duncomb said he feels very strongly about this issue, and that's why he organized the rally.
"Look at these people, they all followed the black guy out here. Do you think that any of them are racists," Duncomb added.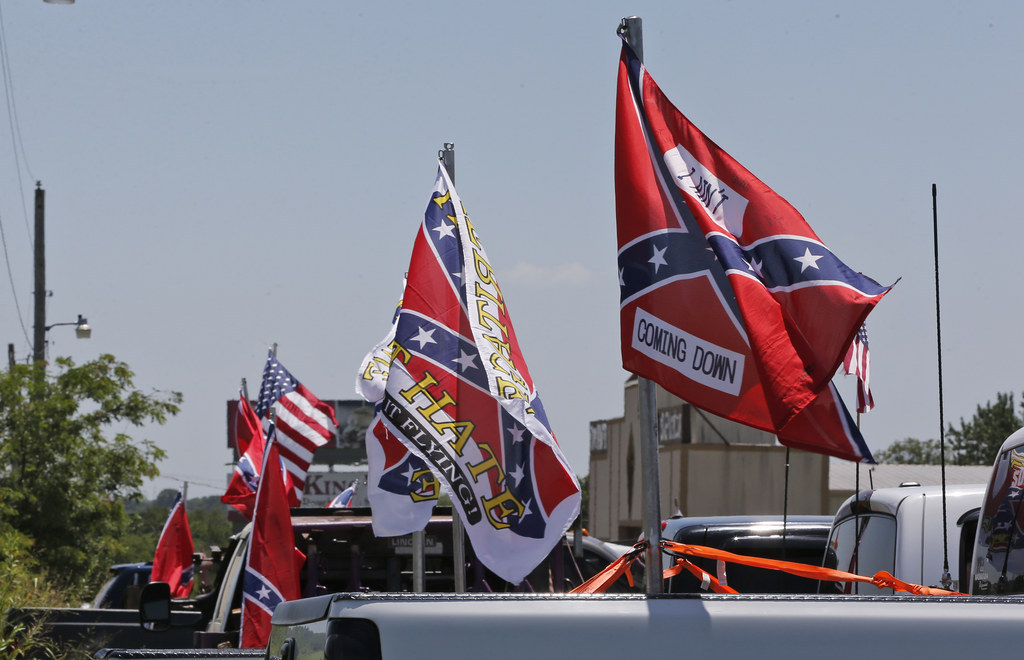 Another group of Confederate flag supporters, who organized under the name Stand By the Flag, demonstrated in the town of Durant before the president arrived there on Wednesday.
The group flew Confederate flags from their trucks at Durant High School, where the president gave a speech on economic opportunities for low-income communities, such as the Choctaw Nation of Oklahoma. The protesters were asked to leave the site, and moved their vehicles along the interstate, where they could be seen by drivers.
"We're not gonna stand down from our heritage," Trey Johnson, who drove three hours from Texas to join the protest, told KFOR. "You know, this flag's not racist. And I know a lot of people think it is, but it's really not. It's just a southern thing, that's it."
Others who disagreed with the protests, held signs and expressed frustration on social media.