President Obama is on a trip to Argentina to talk with the country's President Mauricio Macri.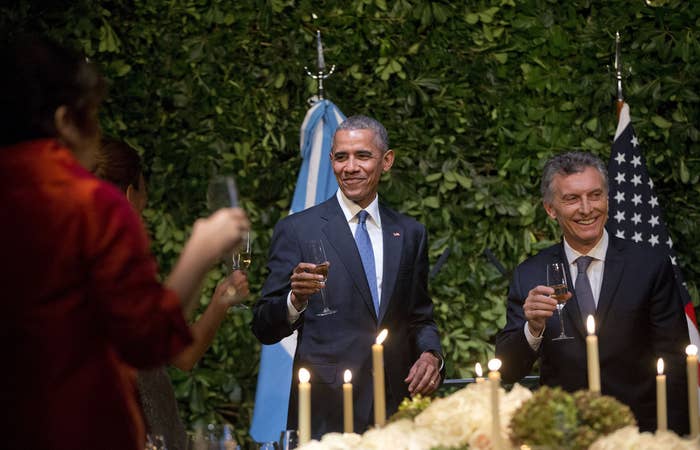 While at a state dinner in Buenos Aires on Wednesday night, he was asked to Tango. 💃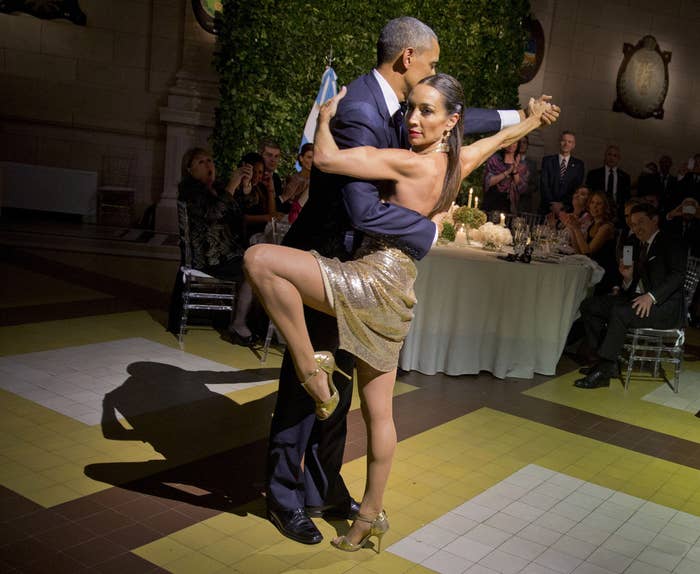 He at first declined to dance, but then took the dancer's hand and started to tango.
CBS News White House correspondent Mark Knoller posted this image after the the president's tango, in which he said the dancer reassured First Lady Michelle Obama that it "was just a dance."
But she didn't sit on the sidelines. Michelle Obama strutted her stuff on the dance floor, too.