Hundreds Mourn Oakland Warehouse Fire Victims At Emotional Vigil
People gathered at Lake Merritt to mourn at least 36 people who perished in a fast-moving fire that tore through a warehouse Friday night.
People gathered at Lake Merritt in Oakland, California, on Monday to mourn the dozens of people who died in a massive warehouse fire.
The late night fire on Friday killed at least 36 people, but the death toll is expected to rise as crews continue their recovery work.
The cause of fire also remained under investigation Monday. Alameda County District Attorney Nancy O'Malley said if criminal charges are eventually filed, they could range from "murder, all the way to involuntary manslaughter."
The warehouse, located in Fruitvale, has been described as being entirely made out of wood. And on Friday, it was hosting an electronic act called Golden Donna when flames broke out.
On Monday, a couple of hundred people gathered at Lake Merritt holding candles in honor of those who died.
Berkeley Mayor-elect Jesse Arreguín was applauded when he spoke about making sure artists have safe spaces to live and work.
But when Oakland Mayor Libby Schaaf was introduced, tempers flared and she was met with immediate boos.
The reaction comes as many in Oakland feel the focus has been on blaming a venue that was not permitted to be an event space instead of focusing on the victims. The mayor eventually left the stage without making closing remarks.
Firefighters also came in uniform to mourn the loss of life.
A spokesman for the Alameda County Sheriff's Office, Sgt. Ray Kelly, told reporters Monday that some of the victims were able to text relatives, including "I'm going to die," and "I love you," before dying.
Some bodies were also found in positions that suggested they were trying to protect each other, he added.
Several people on Monday told BuzzFeed News that the Golden Donna event the night of the fire as more of family gathering than a rave or party.
Relatives of Travis Hough, including cousin Jessica McDonald, second form right, and her partner Gero Zimmermann, at left, hold candles during the vigil.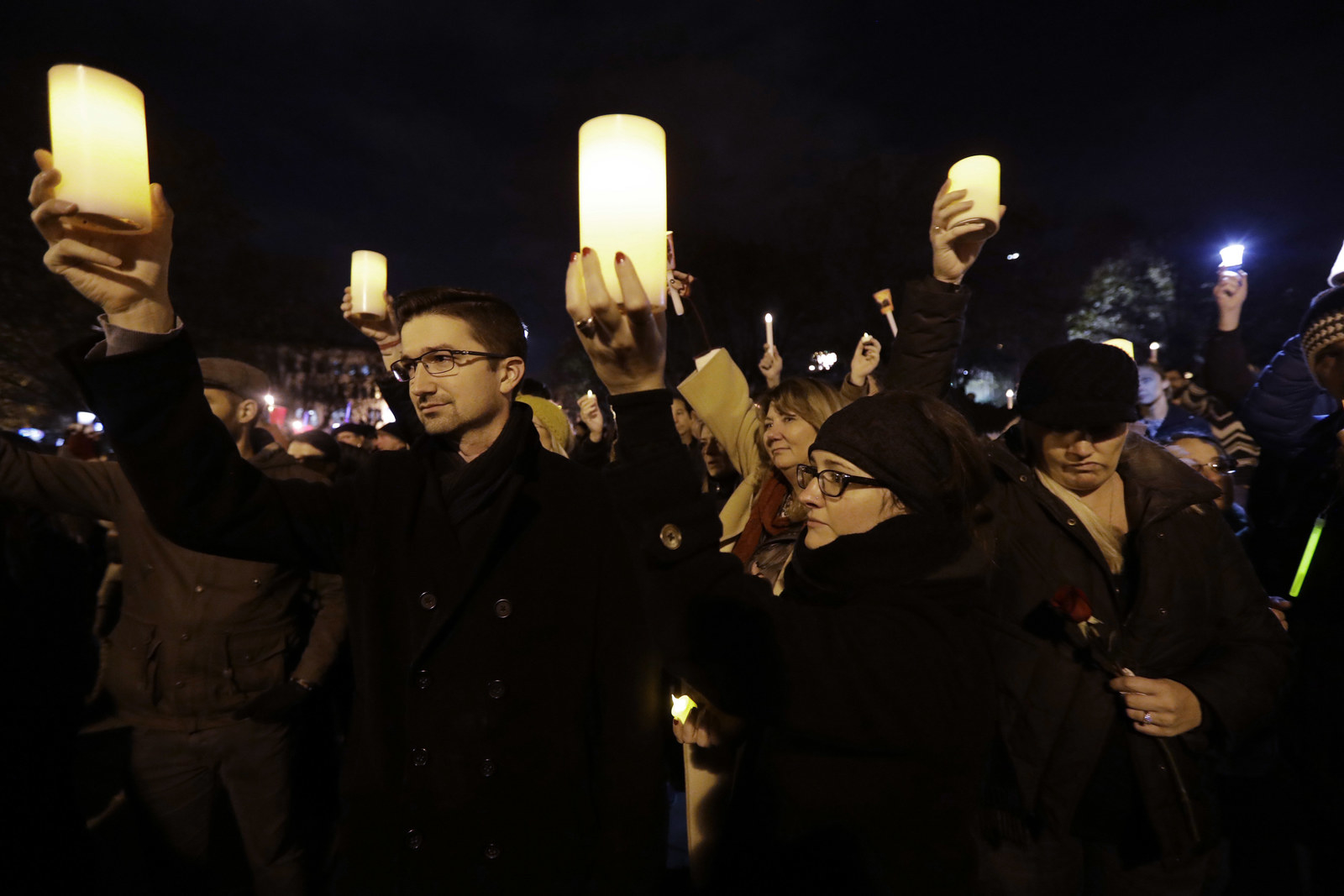 Judy Hough, left, and her husband Brian, center, hold a picture of their son Travis.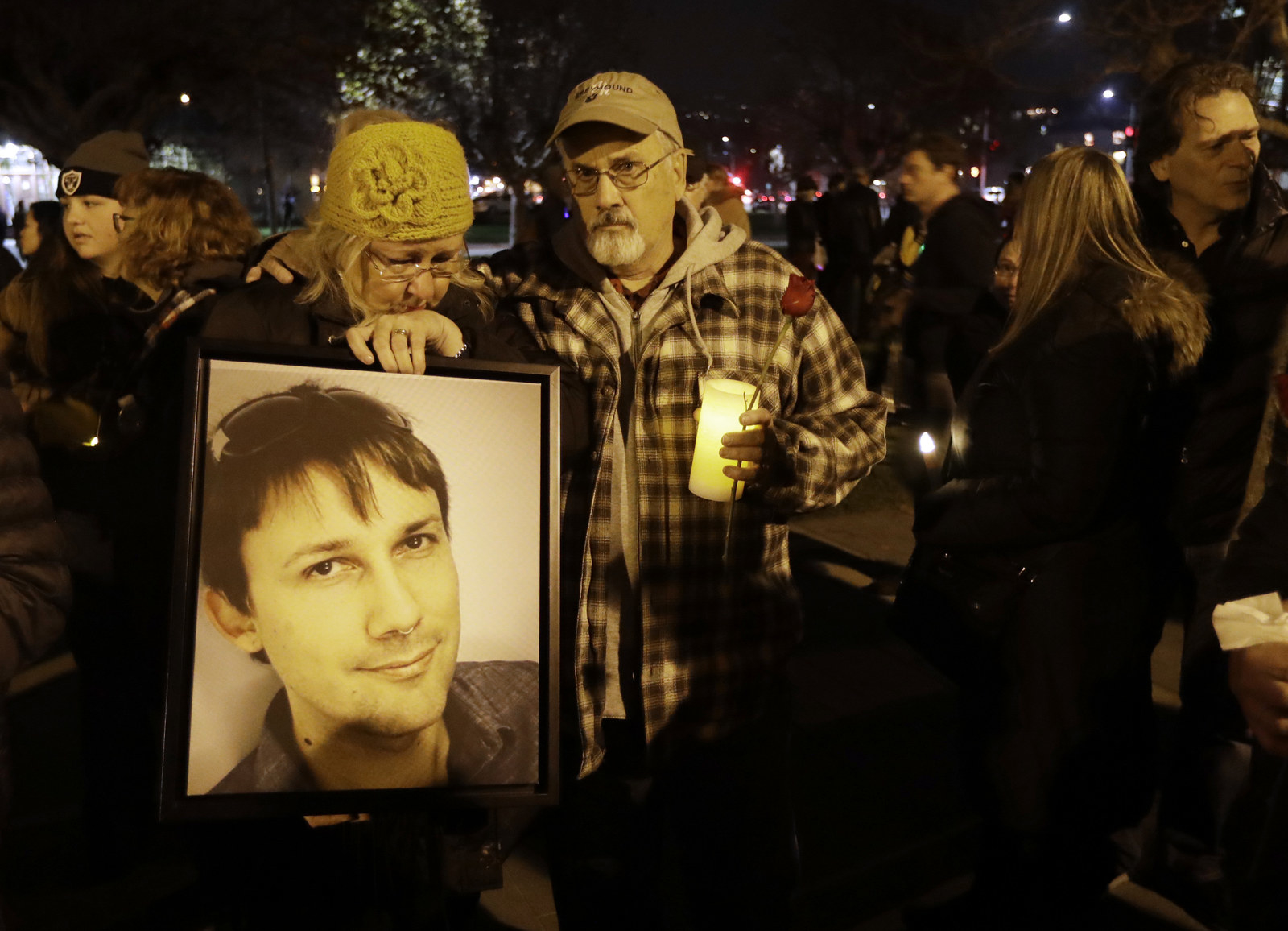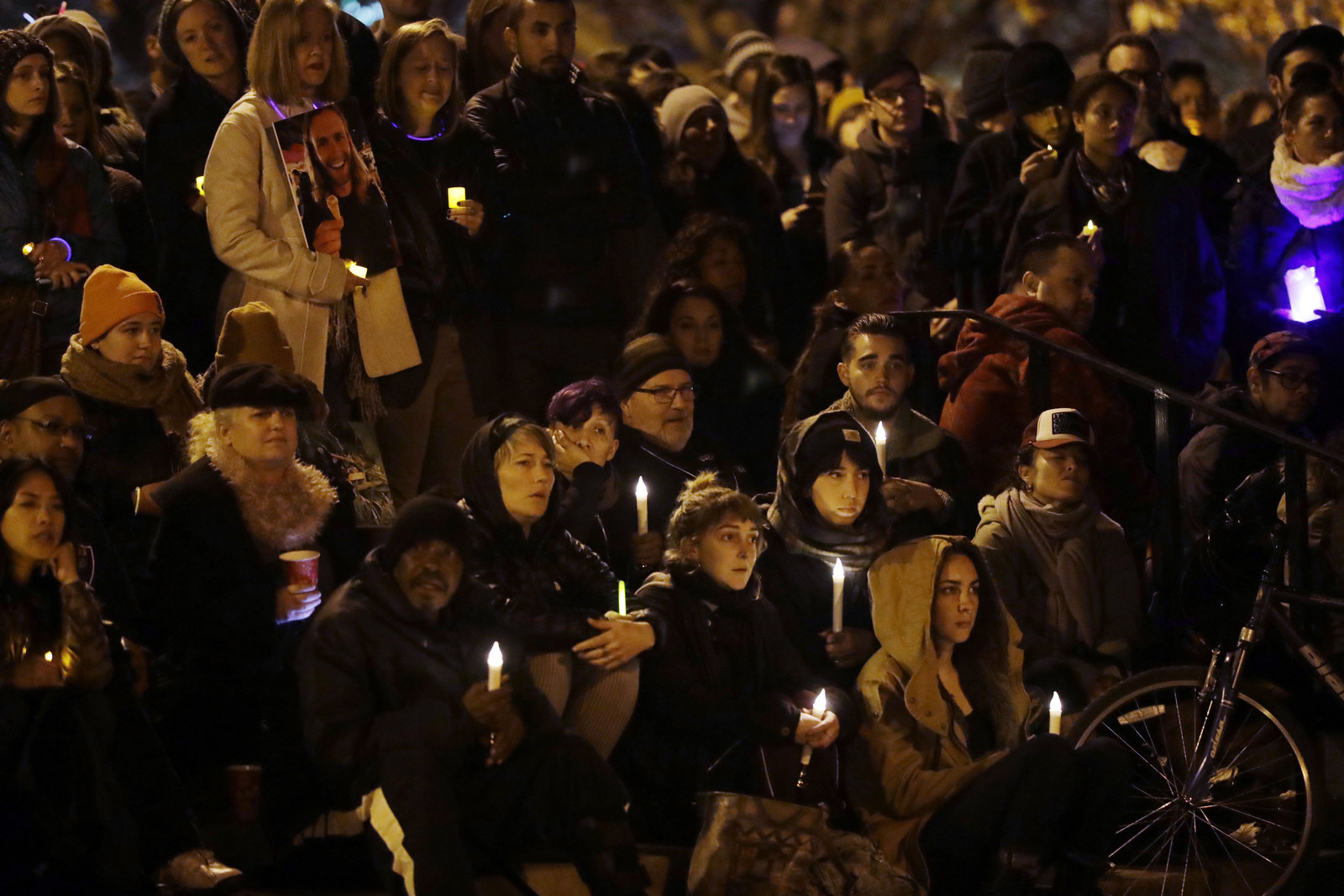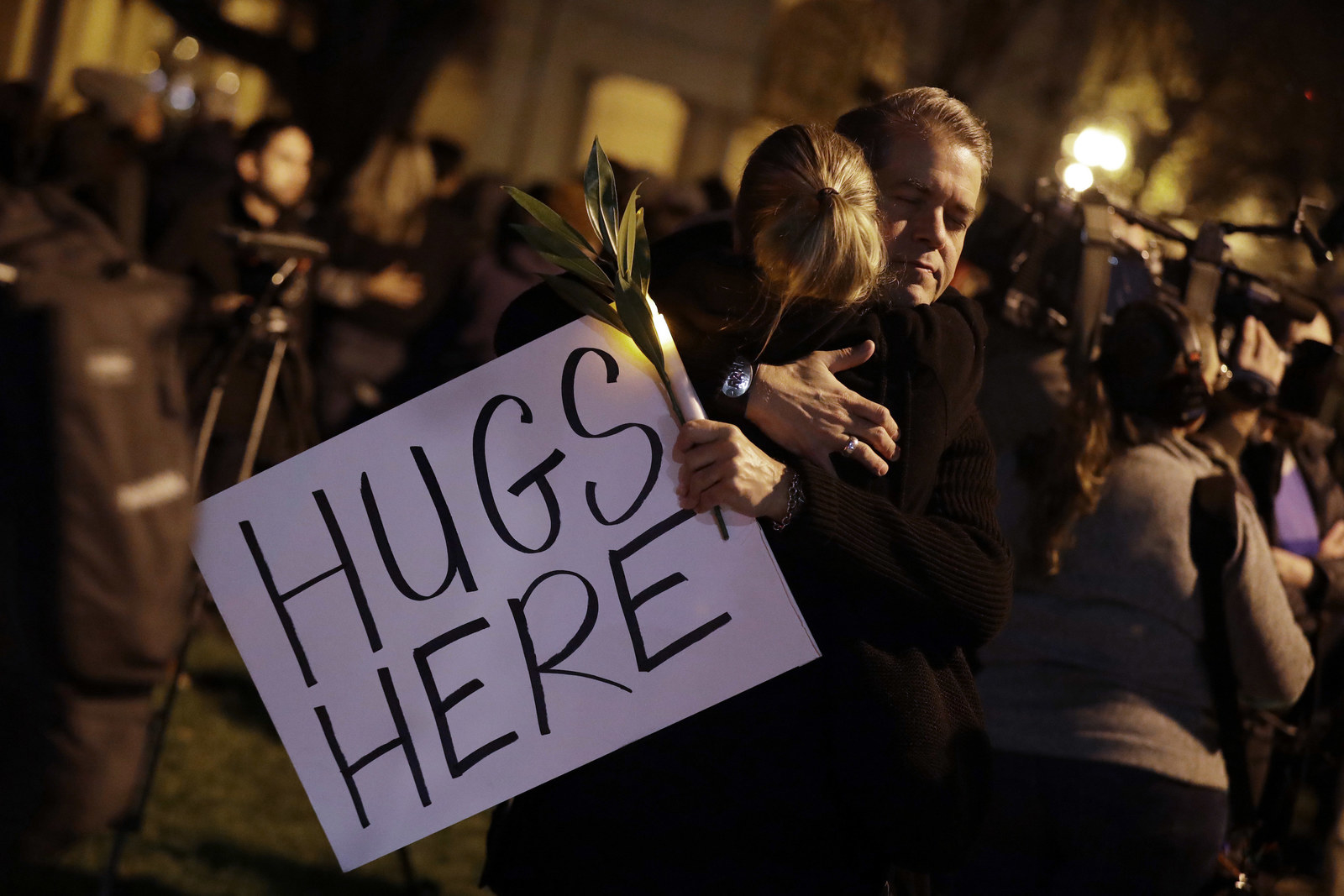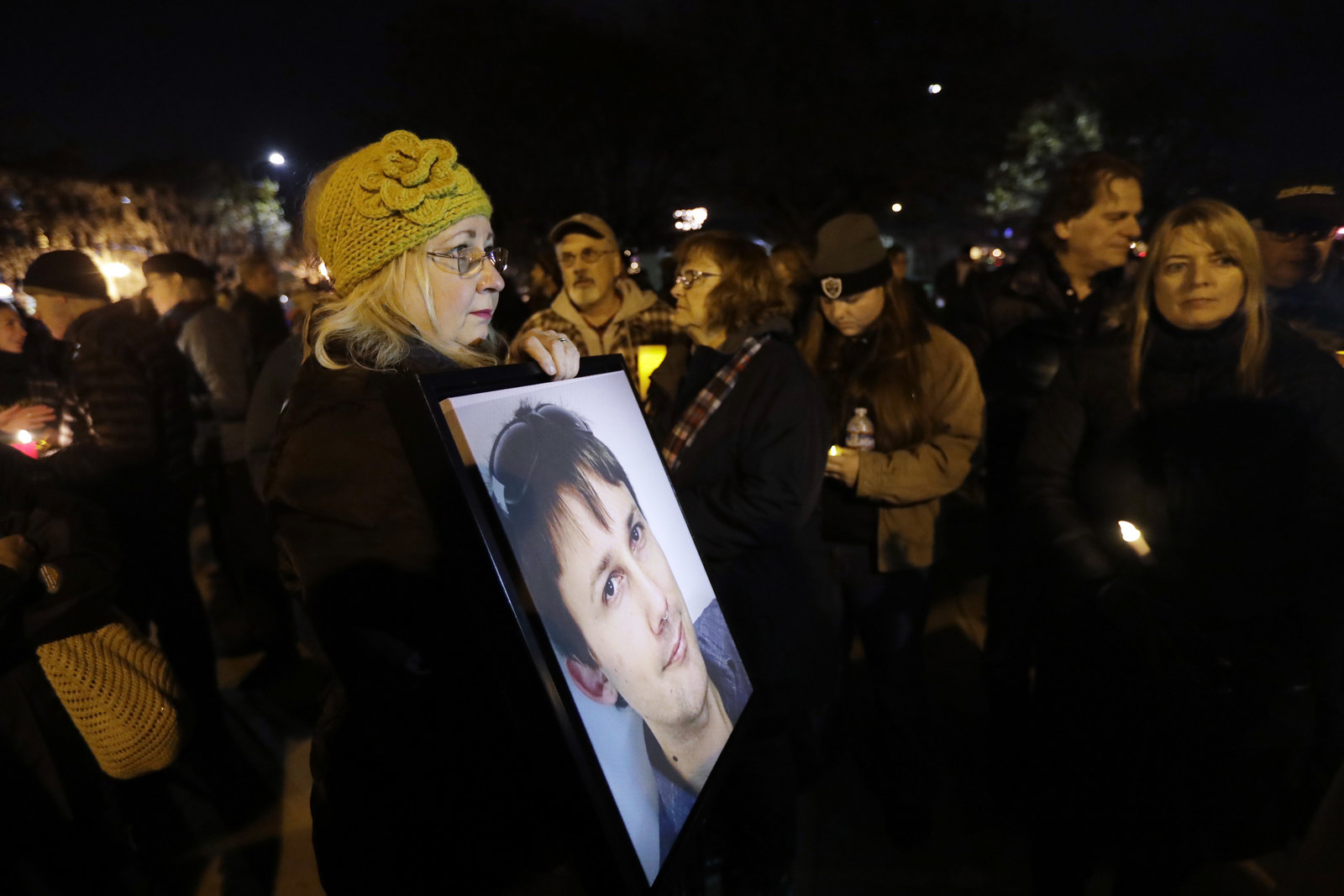 CORRECTION
Berkeley Mayor-elect Jesse Arreguín spoke about making sure artists have safe spaces to live and work. An earlier version of this post misidentified the speaker as being the mayor of Berkeley.