NYC Building Explosion Victims Died From Smoke, Burns, And Trauma
The eight people killed last week in an explosion that leveled two apartment buildings in East Harlem died from smoke inhalation, blunt trauma, or burns.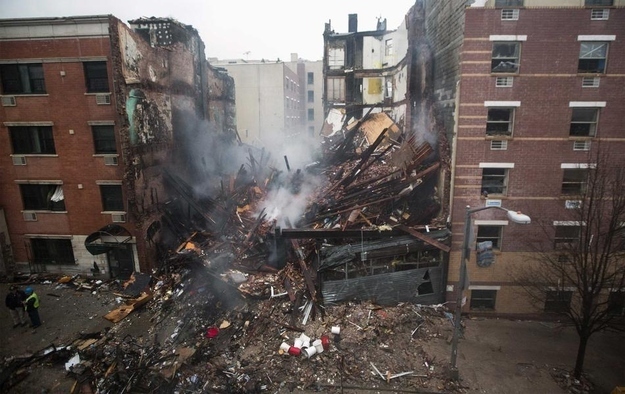 The eight people killed last week in a suspected gas explosion that leveled two apartment buildings in New York's East Harlem died from either smoke inhalation, blunt trauma, or burns, an autopsy has confirmed.
The autopsy results were released Monday as investigators continued to determine what caused the collapse on March 12 that left more than 60 people injured.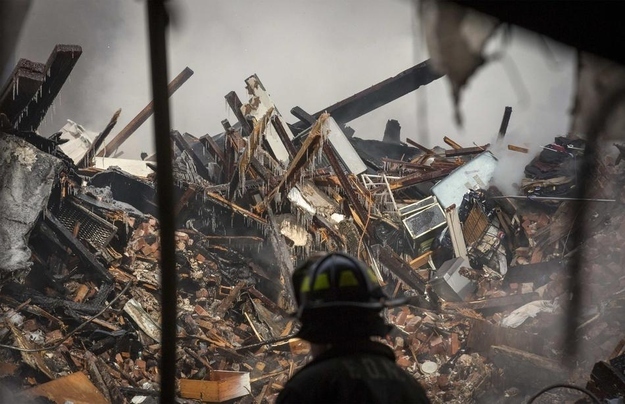 Five victims died from blunt trauma injuries:
• Griselde Camacho, 44, a Hunter College security officer
• Carmen Tanco, 67, a dental hygienist who participated in church-sponsored medical missions to Africa and the Caribbean
• Andreas Panagopoulos, 43, a musician from Greece
• George Amadeo, 44, a handyman
• Rosaura Barrios, 43, mother of Rosaura Hernandez, who also died in the explosion
Two other victims died from smoke inhalation and burns:
• Rosaura Hernandez, 22, a restaurant cook from Mexico
• Jordy Salas, 22, a restaurant worker
The eighth victim died from burns:
• Mayumi Nakamura, 34, who was identified on Monday, and was from Japan
All of the deaths were ruled accidental.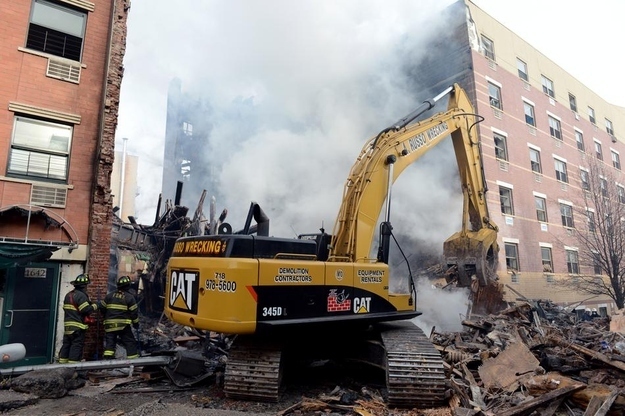 The first funeral for one of the victims who died in the blast was held in Astoria on Sunday for Panagopoulos.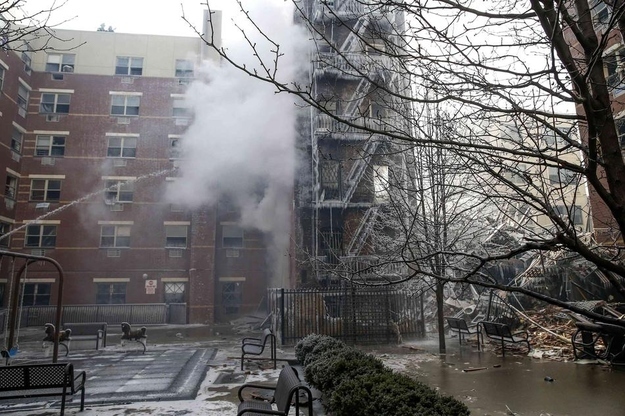 "It's just saddening," said Panagopoulos' friend Ariel Ben Ezra. "No one deserves to go through that."
"He was a great musician. He was a great talker. He was fun, he was smart," his wife, Liseth Perez, said. "He was just special and he's not here anymore and that hurts." She called him the love of her life.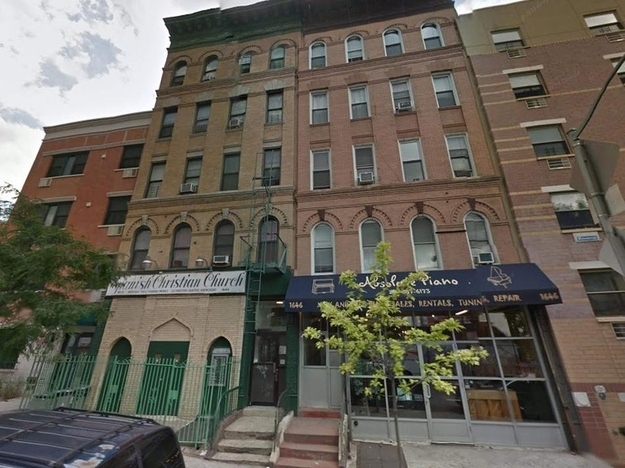 A Google Street view image shows a before picture of where the building collapse took place on March 12. One building had six occupied units; the other had nine. The buildings also held Spanish Christian Church and Absolute Piano on the ground floor.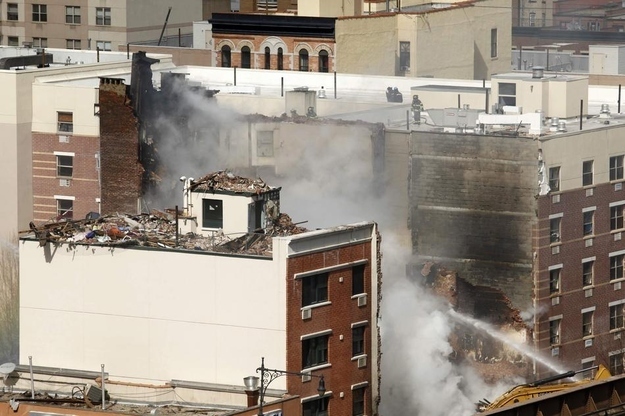 Someone from a nearby building reported smelling gas, authorities said. About 15 minutes after the call the buildings collapsed.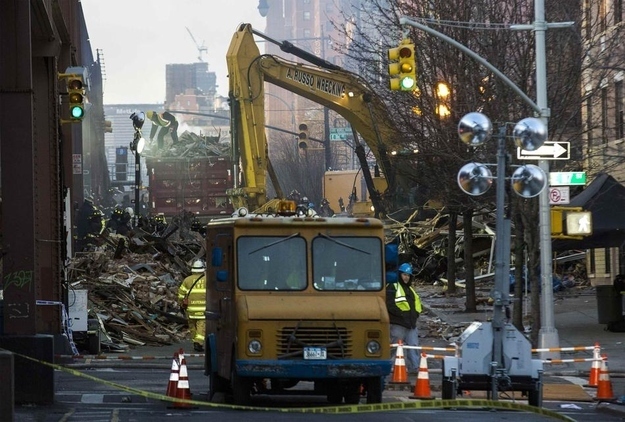 Underground tests conducted in the hours after the explosion registered high concentrations of natural gas, the National Transportation Safety Board said Friday.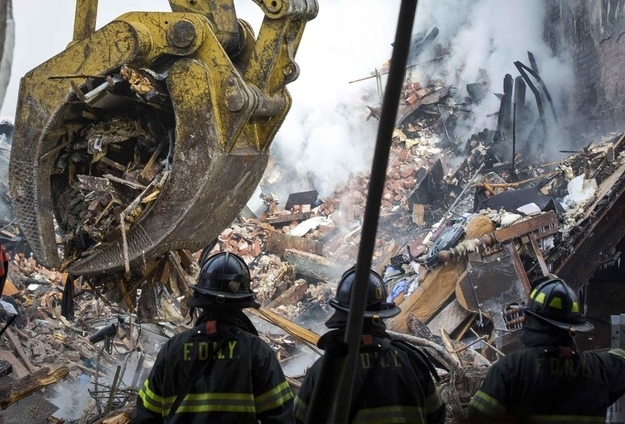 On Monday, emergency workers continued to sift through debris at the site of the incident in search of clues that could reveal what caused the massive blast.
Basement meters and pipes as well as possible ignition sources, such as light switches, are being examined, officials said.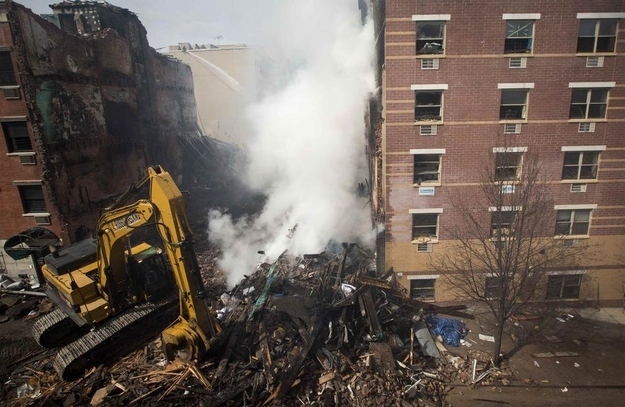 Once all the rubble is removed, pipelines will be pressure tested to determine if a gas leak was to blame for the explosion. "We want to determine how long a leak may have been there," National Transportation Safety Board member Robert Sumwalt said.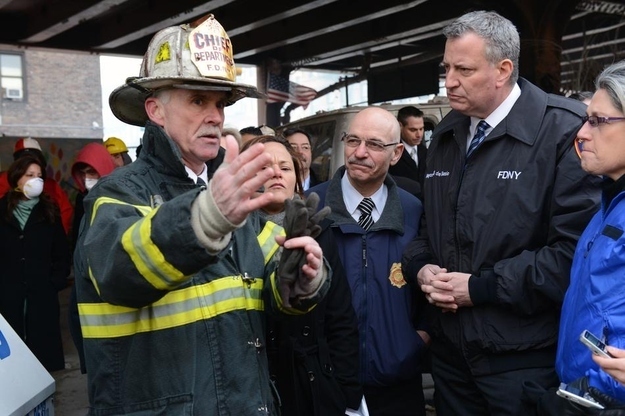 New York Mayor Bill deBlasio said on Thursday that anyone who has been affected by the blast should come forward for assistance. As the East Harlem neighborhood has a large Hispanic population, DeBlasio gave his assurance that everyone will be helped, "regardless of immigration status."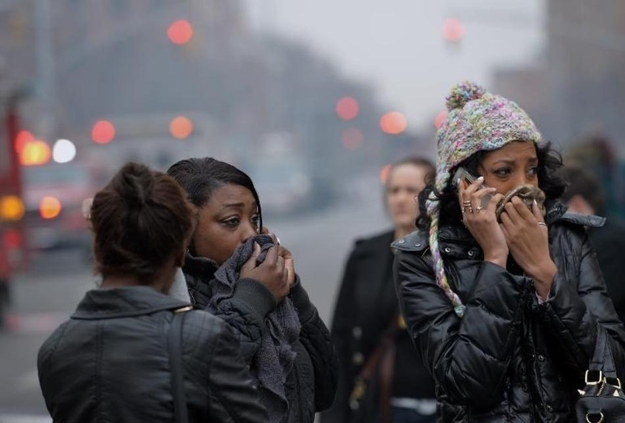 A fundraising drive has started to help those affected by the buildings collapse. The plan includes counseling, outreach to immigrant communities, and funds for funerals, rent, and other household expenses.