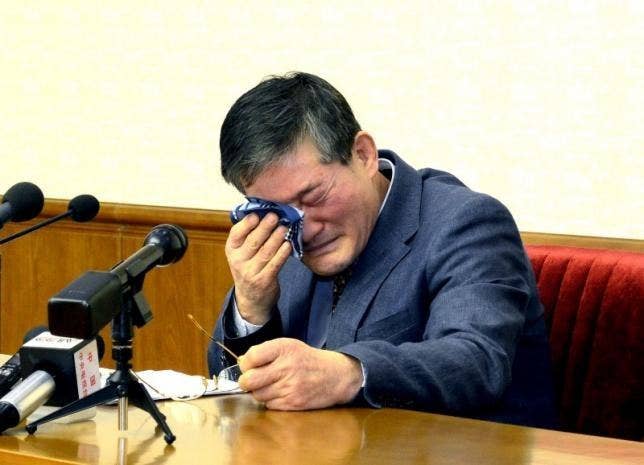 A Korean-American detained in North Korea in October 2015 was sentenced Friday to 10 years of hard labor, according to China's official news agency Xinhua.
Kim Dong Chul, 62, was arrested in the North Korean special economic zone of Rason last October, according to BBC News. He is a naturalized U.S. citizen, born in South Korea.
Kim publicly apologized in March for spying on the communist country. In North Korea, forced confessions from prisoners are common.
South Korea's National Intelligence Service said he was not related to their organization.
The sentence handed down from North Korea's Supreme Court comes amid elevated tension as the country pursues a weapons program, which the United Nations Security Council has condemned and sought to discourage by adopting further sanctions against the country.
It also follows last month's sentence of a U.S. student, Otto Warmbier, who was given 15 years of hard labor by North Korea for trying to steal a political banner in January.