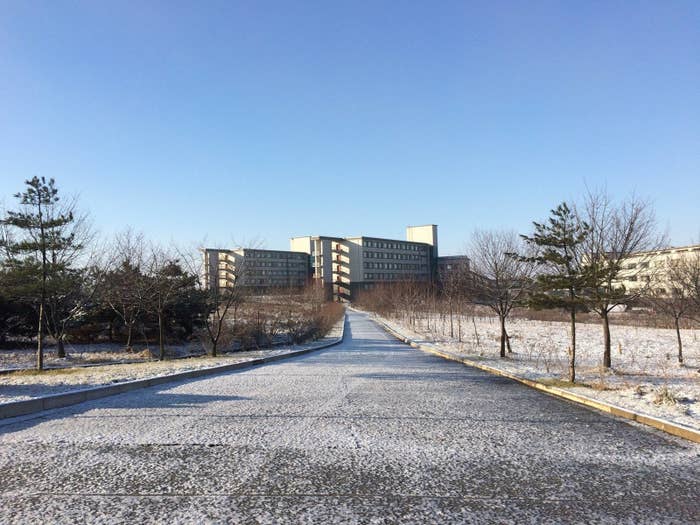 Korean-American professor Tony Kim was arrested at the airport in Pyongyang Friday as he was preparing to fly out of the country, officials said on Sunday.
Kim is now the third US citizen being held in the country. Otto Warmbier, a 22-year-old student, was arrested in the beginning of 2016 and sentenced to 15 years of hard labor, and Kim Dong Chul, a 62-year-old missionary, was detained last October and sentenced to 10 years hard labor.

Kim was a professor at Pyongyang University of Science and Technology, a North Korean school funded largely by Western backers. He had been in the country for a month and was teaching accounting, according to a statement from the university sent to BuzzFeed News.

"We understand that this detention is related to an investigation into matters that are not connected in any way with the work of PUST," the statement says. "We cannot comment on anything that Mr Kim may be alleged to have done that is not related to his teaching work and not on the PUST campus."
The school added that campus activity would continue. Founded by evangelical Christians, PUST opened in 2010 and its volunteer staff are often Christians, despite North Korea's prohibition of religious proselytizing. The school teaches topics that are forbidden elsewhere in the country, such as capitalism.
The US State Department confirmed to BuzzFeed News that it was aware of reports that an American had been detained, and said it will work with the Swedish Embassy in Pyongyang, which handles US consular affairs in North Korea because there is no official diplomatic relationship between the two countries.
Here is the full statement from the State Department sent to BuzzFeed News Sunday:
We are aware of reports that a U.S. citizen was detained in North Korea. The protection of U.S. citizens is one of the Department's highest priorities. In cases where U.S. citizens are reported to be detained in North Korea, we work with the Swedish Embassy, which serves as the United States' Protecting Power in North Korea. Due to privacy considerations, we have no further comment.
In a statement sent to BuzzFeed News, the Swedish Embassy in North Korea confirmed that "the information regarding the detention or arrest of a US citizen in the DPRK is correct," but said the embassy would not comment on individual cases.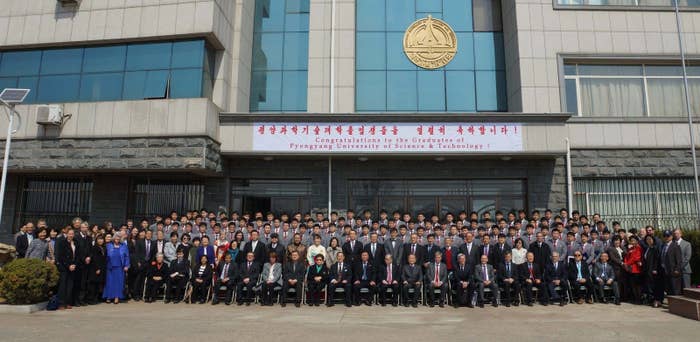 South Korea's Yonhap News Agency reported that Kim, who also goes by the Korean name Kim Sang-duk, is in his fifties and has been involved in aid work in North Korea. The reason for his arrest remains unknown.

The arrest of Kim comes amid a dramatic escalation in tensions between the US and North Korea. On Saturday, North Korea said it was ready to retaliate against the US with "a nuclear war" and if necessary, would sink the American aircraft carrier USS Carl Vinson that is beginning joint drills with the Japanese military in the western Pacific Ocean. North Korea also continues to launch missile tests, although the most recent launch held in mid-April in honor of the birth of the country's late founder failed.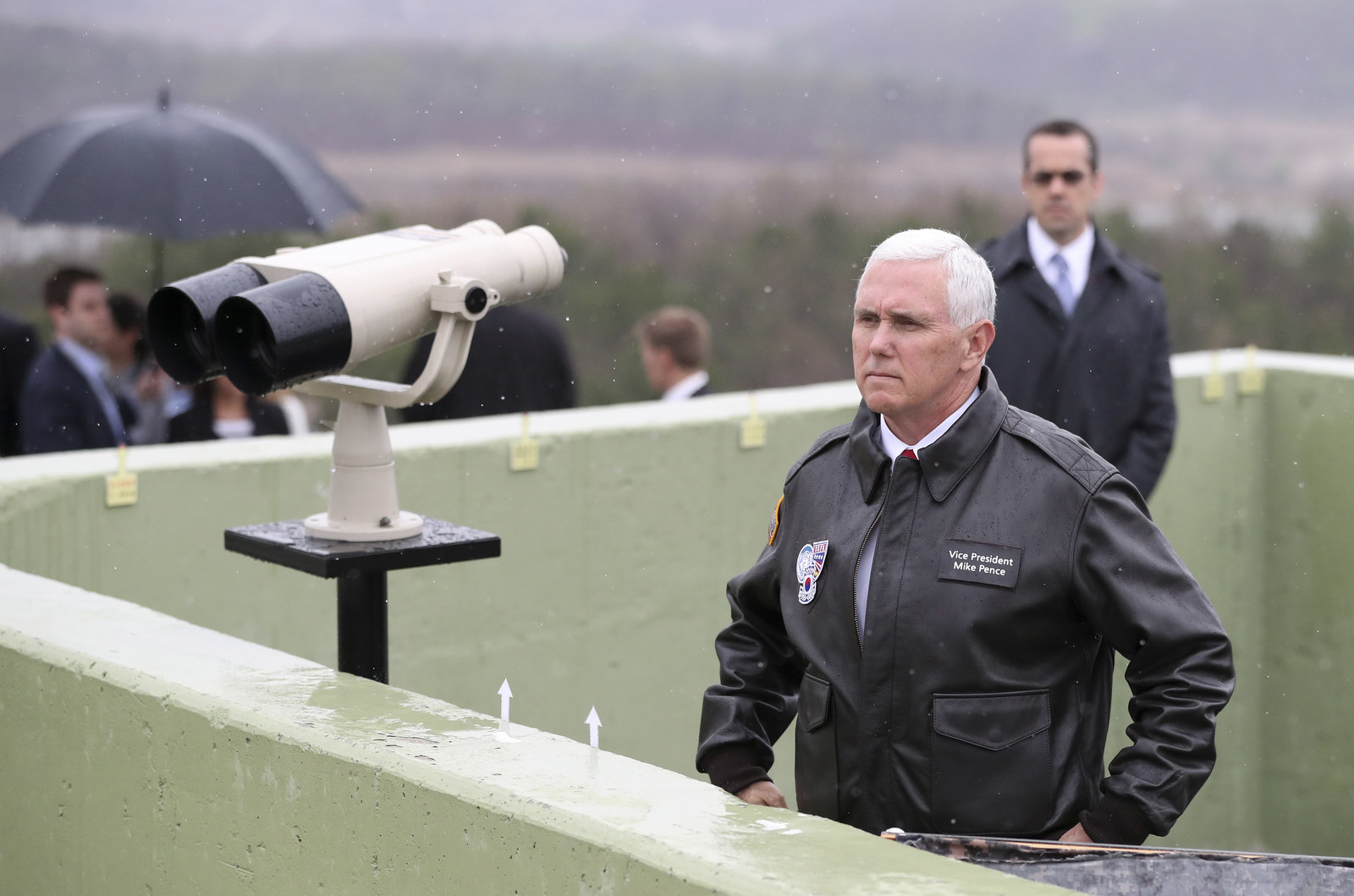 In response, the US has taken an increasingly harder line toward the isolated nation. During a recent visit to the demilitarized zone that separates North and South Korea, Vice President Mike Pence warned the North's leader, Kim Jong Un, not to push President Donald Trump, stating that US "strategic patience" was over.

"North Korea would do well not to test his resolve, or the strength of the armed forces of the United States in this region," Pence said.
North Korea also threatened Australia with a nuclear strike while Pence was there over the weekend.
North Korea has been accused in the past of detaining foreigners in order to gain diplomatic leverage. Kenneth Bae was a Korean-American missionary who spent two years in jail for allegedly attempting to overthrow the North Korean government, but he was freed in 2014 after James Clapper, the US director of national Intelligence, visited Pyongyang.
Neither of the two Americans currently being held in North Korea have been used as leverage. Warmbier, a 22-year-old student, was detained last January for allegedly trying to steal a political poster. Earlier this month, Warmbier's parents appeared on Fox News and demanded that Trump help bring him home.
Kim Dong Chul, who was born in South Korea and is a naturalized US citizen, was detained later, and sentenced to charges of spying. Neither men have been seen since their sentencing.