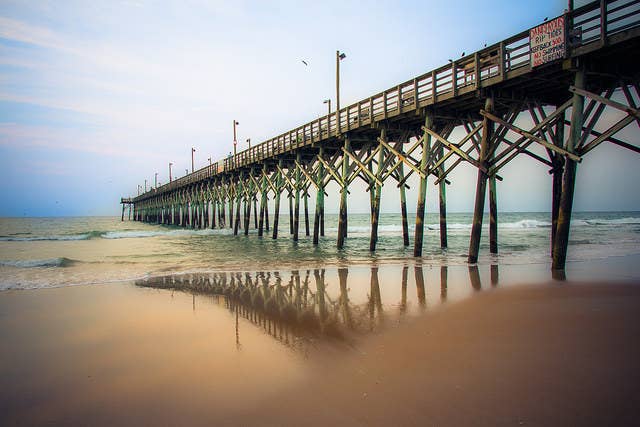 A Marine was injured over the 4th of July holiday weekend in the eighth shark attack to occur since June in a state that typically sees just one or two attacks each year.
A spokesperson for the Naval Hospital at Camp Lejeune in in Jacksonville, North Carolina, said that the Marine was brought into the hospital Saturday night, the Associated Press reported.
The attack happened in Surf City, where an 8-year-old boy was also attacked by a shark on June 24. He suffered only minor injuries.
Saturday's shark attack is the eighth in North Carolina in the past three weeks. The state usually averages about two shark attacks a year. South Carolina has seen three shark attacks in 2015.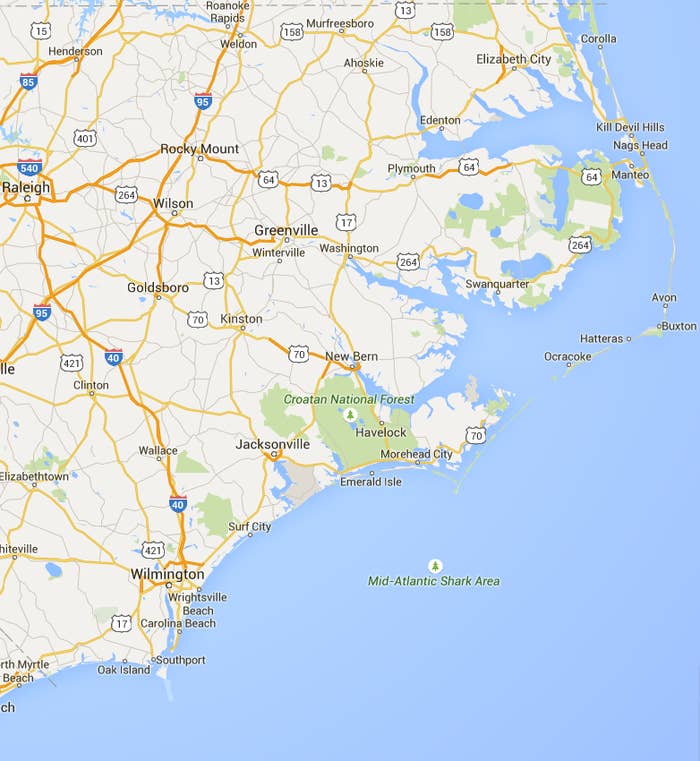 The most recent shark attack in North Carolina before Saturday's was on July 1. The 68-year-old victim was reported to be in serious condition after being airlifted to a nearby hospital, officials said in a statement.
The Massachusetts man was reportedly swimming in waist-deep water about 30 feet from the shore when a gray shark bit him and pulled him under. He tried to fight off the shark, but suffered wounds to his ribcage, lower leg, hip, and both hands in the process, officials said. The man was able to swim to shore, where he was met by emergency crews.
The shark attack happened on Ocracoke Island along North Carolina's Outer Banks.
"There was a big trail of blood from the water to the sand," witness Stephen Lee told CNN.
Another shark attack happened in South Carolina on July 1, where a 12-year-old boy was bitten while swimming near a pier at Isle of Palms County Park. That attack is the state's third so far this year.
The boy was treated for minor leg injuries, the Post and Courier reported.
In North Carolina this year, the eight shark attacks have all occurred in an area that spans about 300 miles.
On June 27, an 18-year-old boy swimming off the Outer Banks near the town of Waves was bitten on the butt, calf, and his hands. As of June 28, the hospital said he was in serious condition, ABC News reported.
This attack came the day after a 47-year-old man from North Carolina was bitten while swimming in the Outer Banks near Avon. Also on June 26, at Hunting Island State Park in South Carolina, a 43-year-old man was attacked by a shark. Both victims sustained injuries that were not life threatening.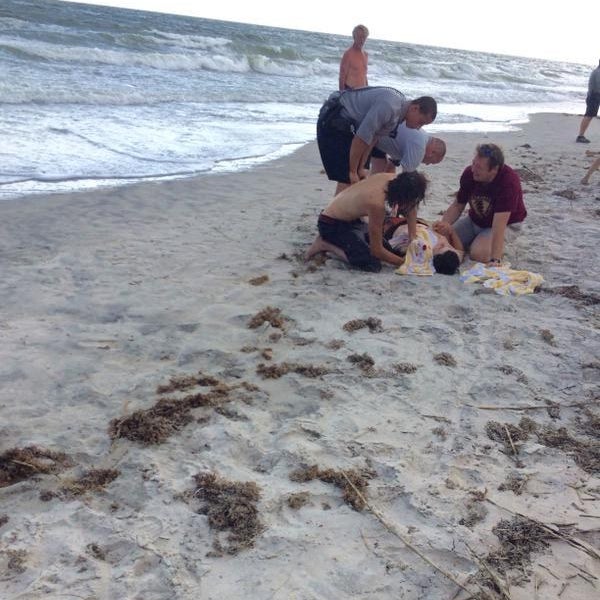 Two separate shark attacks occurred on June 14 off Oak Island.
Four other attacks have occurred since June 11, when a 13-year-old girl's boogie board was bitten into near Ocean Isle Beach. The girl incurred only minor injuries in the incident. But on June 14, two children lost limbs in separate shark attacks while swimming along the same coast on Oak Island.
Last week, an 8-year-old sustained minor injuries in a shark attack while in Surf City.
On average, the state experiences just two shark attacks each year, while its neighbor to the south typically logs four. Nationwide, there are up to 40 shark attacks in a typical year. So far this year, the U.S. has logged 25, with 11 of those in Florida. The only fatal attack this year was in Hawaii.
The unusually high number of attacks off the coast of North Carolina had residents and visitors feeling particularly tense before the July 4th weekend.
George Burgess, who directs the Program for Shark Research at Florida International University, echoed law enforcement officials who called for waterfront communities to close the beaches, ABC 11 reported.
Considering the uptick, Burgess had said, it was almost certain that there would be more shark attacks over the holiday weekend.
He said there were likely a number of factors contributing to the increase.
Warmer waters could be attracting fish accustomed to such temperatures, bringing their predators with them. Another factor may be upwelling, or when nutrient-rich cold water is pushed to the surface of the ocean, enticing the a broad part of the food chain, from plankton to sharks.
Drought conditions also decrease the amount of freshwater that reaches the ocean, creating higher salt levels along the shore, which sharks prefer.
He told the Washington Post that it was possible more shark attacks were also occurring because of an increase in activity among sea turtles, which lay their eggs on shore.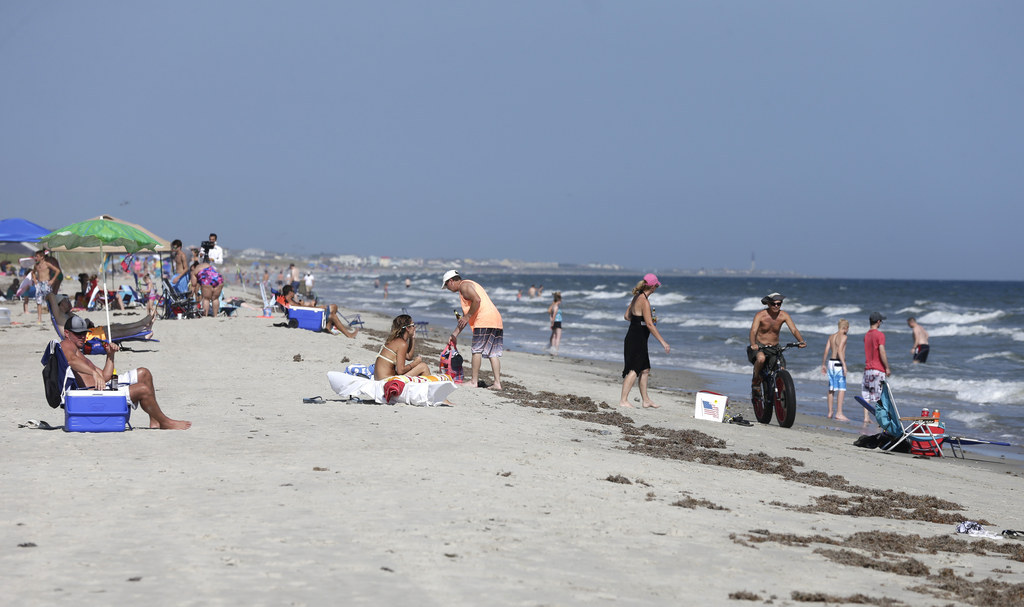 Sharks are also often attracted to piers, where bait is used to attract fish. North Carolina has 19 piers along its coast. The two victims who were bitten off Oak Island on June 14 were swimming within 100 yards of fishing piers.
In early June, the North Carolina Division of Marine Fisheries requested people not fish near areas where swimmers go, the Associated Press reported.
Many beaches in North Carolina also do not have lifeguards, making a rescue more difficult. However, Hyde County, where the July 1 attack occurred, said it would have two ambulances available with a third on call for the 4th of July weekend, USA Today reported.
Burgess encouraged beachgoers to be proactive, remain vigilant while in the water, and to be aware of ocean conditions that may be attractive to sharks.