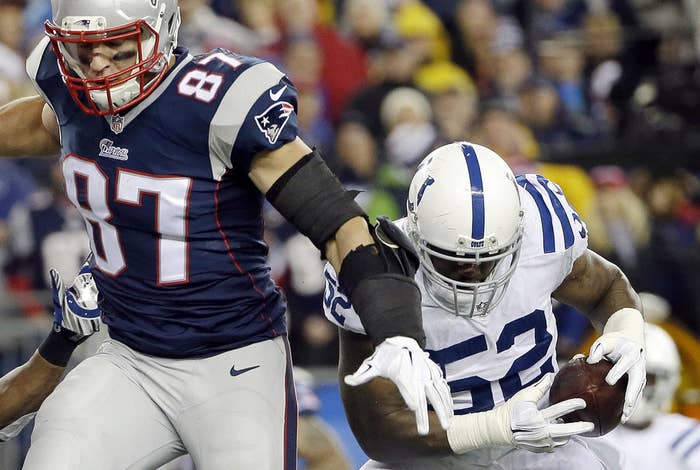 The NFL reportedly determined that 11 out of 12 footballs used by the Patriots in Sunday's AFC Championship game were underinflated.
The letter, which was shared with the Boston Globe on Tuesday, said the league had found 11 footballs were underinflated during the game against the Indianapolis Colts, who were beaten 45-7. The balls were each underinflated by 2 pounds per square inch of air, according to ESPN.
The NFL's Senior Vice President of Communications Greg Aiello told ESPN.com that the NFL is not commenting at this time.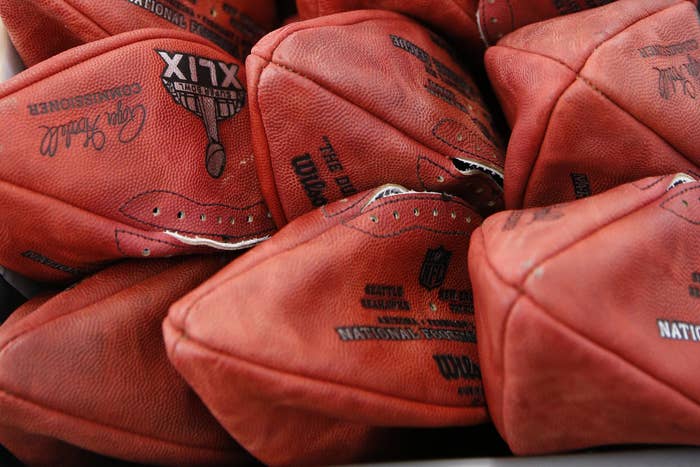 Newsday reported the underinflated balls were likely noticed after an interception by Colts linebacker D'Qwell Jackson late in the second quarter of Sunday's game.
Jackson then reportedly told the team's equipment staff that he suspected the ball was underinflated.
The general manager of the Colts, Ryan Grigson, was told about the ball, who contacted Mike Kensil, the NFL's director of football operations, who then told game officials during halftime.
The NFL's rules state that a football must be inflated between 12.5 and 13.5 pounds per square inch and weigh between 14 and 15 ounces, because an underinflated ball could be easier to grip and catch, according to ESPN.
During bad weather, like Sunday's rainy game, the ball may also be easier for a quarterback to grip, the Boston Globe reported.
If the football is knowingly underinflated, the NFL's operations manual states that the team or person responsible will be subject to punishment, including, but not limited to, a $25,000 fine.