New Video Shows The U.S. Military Dropping Humanitarian Aid In Iraq
Video released Sunday evening by the U.S. military shows an airdrop into northern Iraq from the day before.
Video released by the Pentagon shows an airdrop on Aug. 9 with humanitarian aid, mostly food and water.
The video uses night vision to first show a U.S. soldier at a switch board.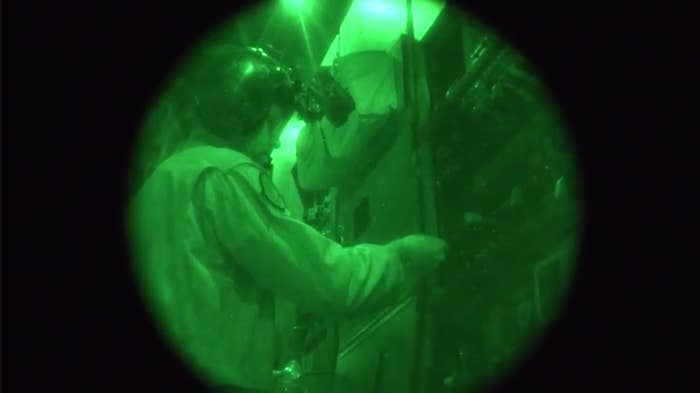 Then a large door opens and 40 containers carrying "fresh drinking water totaling 3,804 gallons" and halal meals ready to eat are dropped from the plane. Each container weighs 800 lbs.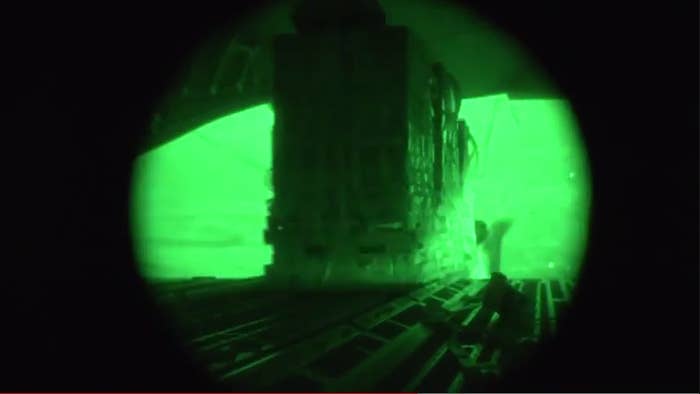 "This airdrop was conducted from multiple airbases within the U.S. Central Command area of responsibility," the military said in a statement released along with the videos. "[It] included one C-17 and two C-130 cargo aircraft that together dropped a total of 72 bundles of supplies."
Another video released by the U.S. military appears to show intended recipients of the airdropped containers.
The Pentagon released video Friday that showed another airdrop performed on Aug. 7, according to the U.S. Military. Other footage posted to the same YouTube account apparently shows U.S. air strikes carried out on Friday.