New Report Shows NSA Violated Privacy Rules Thousands Of Times
The incidents range from unauthorized surveillance of Americans to typographical errors that resulted in unintended interception of emails and telephone calls.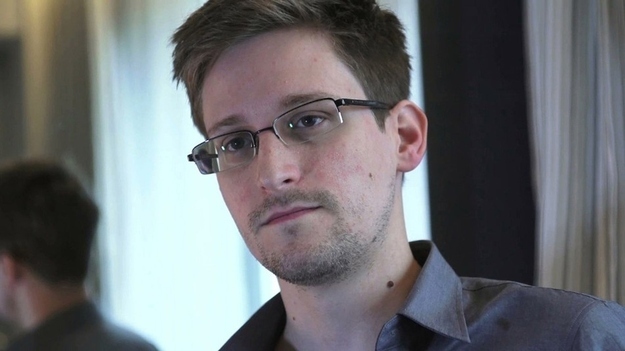 The National Security Agency reportedly has broken privacy rules many thousands of times each year since Congress granted the agency broad new powers in 2008, The Washington Post reported Thursday, citing an internal audit and documents provided earlier this summer by Edward Snowden.
The spy agency audit obtained by the Post dated May 2012 counted 2,776 "violations" in the preceding 12 months. Many of the incidents were unintended, caused by folly or violations of standard procedure, it claimed.
One serious typographical error in 2008 lead to the interception of a "large number" of calls placed from Washington because a programming error confused U.S. area code 202 for 20, the international dialing code for Egypt.
The documents also show agency personnel are instructed to remove details and substitute more generic language in reports to the Justice Department and the Office of the Director of National Intelligence, the AP reported.
A chart contained in the top secret report shows 63% of the privacy violations in early 2012 were attributed to NSA operators.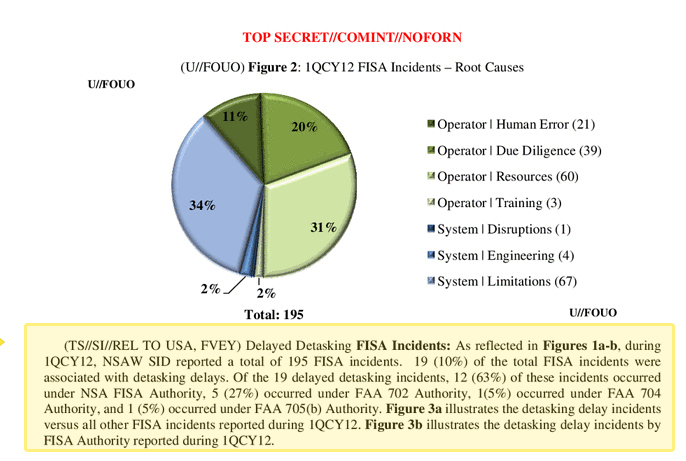 In a statement to the newspaper, the NSA said it attempts to identify problems "at the earliest possible moment, implement mitigation measures wherever possible and drive the numbers down."
"We want people to report if they have made a mistake or even if they believe that an NSA activity is not consistent with the rules. NSA, like other regulated organizations, also has a `hotline' for people to report — and no adverse action or reprisal can be taken for the simple act of reporting," John DeLong, NSA's director of compliance told the AP.
"We take each report seriously, investigate the matter, address the issue, constantly look for trends and address them as well — all as a part of NSA's internal oversight and compliance efforts. What's more, we keep our overseers informed through both immediate reporting and periodic reporting," DeLong said.
Journalists and others reacted to the report on Twitter with dismay.