Unicode released a new set of emojis on Tuesday that includes new faces, hand gestures, sports, food items, and animals.

A bunch of new people-related emojis have been added, such as the "rolling on the floor laughing" face, the creepy clown, and a pregnant woman.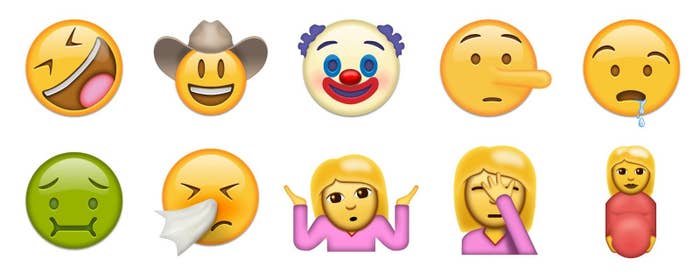 Plus a bunch of hand gestures, including the selfie and "call me" symbols.

Emojis to reflect both genders have been included, like the groom to match the bride, a male dancer to match the salsa dancer, a Mrs. Claus to match Santa, and a prince to match the crowned woman.

The new set also includes many of the sports in the upcoming Summer Olympics, including gymnastics, wrestling, and water polo.

There also new food items! Behold, a paella, salad, avocado, and croissant.

A few new drink-related emojis were also added, including milk, clinking champagne glasses, a tumbler, and a spoon.

And if you're feeling dark, the much-awaited black heart is now here: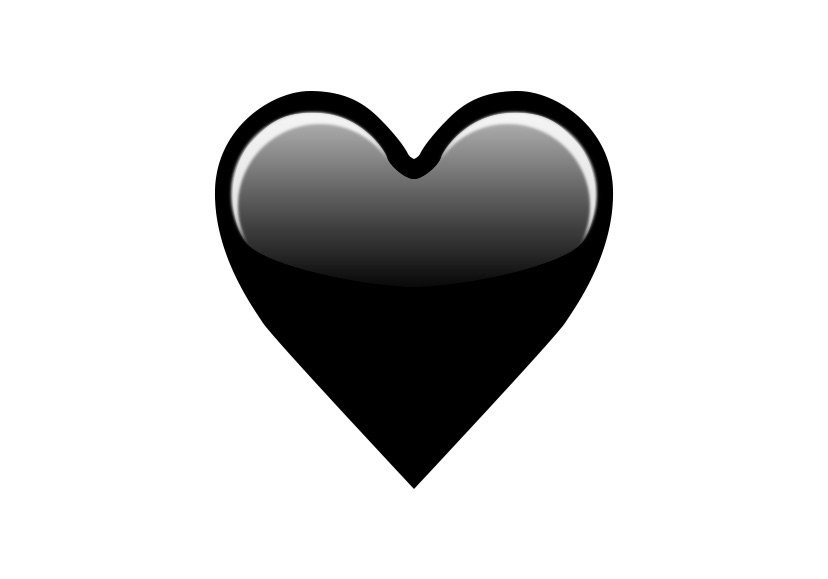 The only emojis that didn't make the cut were the modern pentathlon and the rifle. There is already a pistol emoji.
New candidates for the next emoji release have already been suggested, including a sled, a dumpling, an orange heart, and a face with a raised eyebrow.

The new emojis approved by Unicode will be available for smartphone users only after companies such as Apple and Google release updated keyboards.