At Least 9 People Stabbed In Israeli Bus Attack; Suspect Arrested
Several people were injured in a stabbing attack Wednesday morning in Tel Aviv. Israeli police said the attacker was a 23-year-old Palestinian man.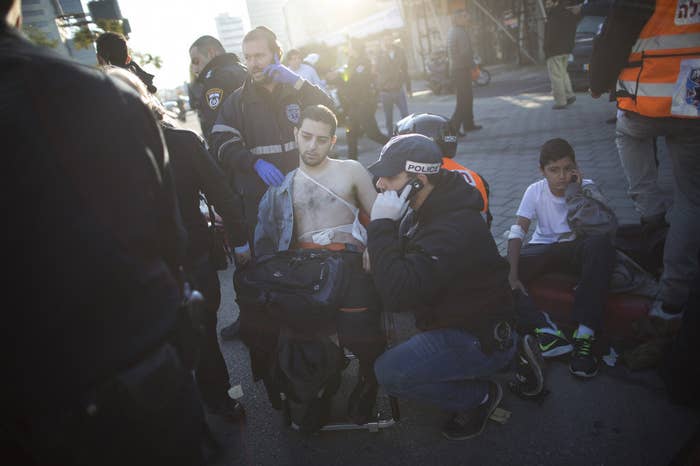 Multiple people were injured Wednesday morning in a stabbing attack on a bus in Tel Aviv.
Police believe it was a "terror attack," spokesman Micky Rosenfeld tweeted. He added that five people were seriously injured and four others were lightly injured.
The attacker, who was identified as a 23-year-old Palestinian man from the West Bank city Tulkarem, was chased down, shot, and lightly wounded, before being placed under arrest by police officers.
Palestinian group Hamas praised the attack as a "heroic and courageous act," Ynetnews reported.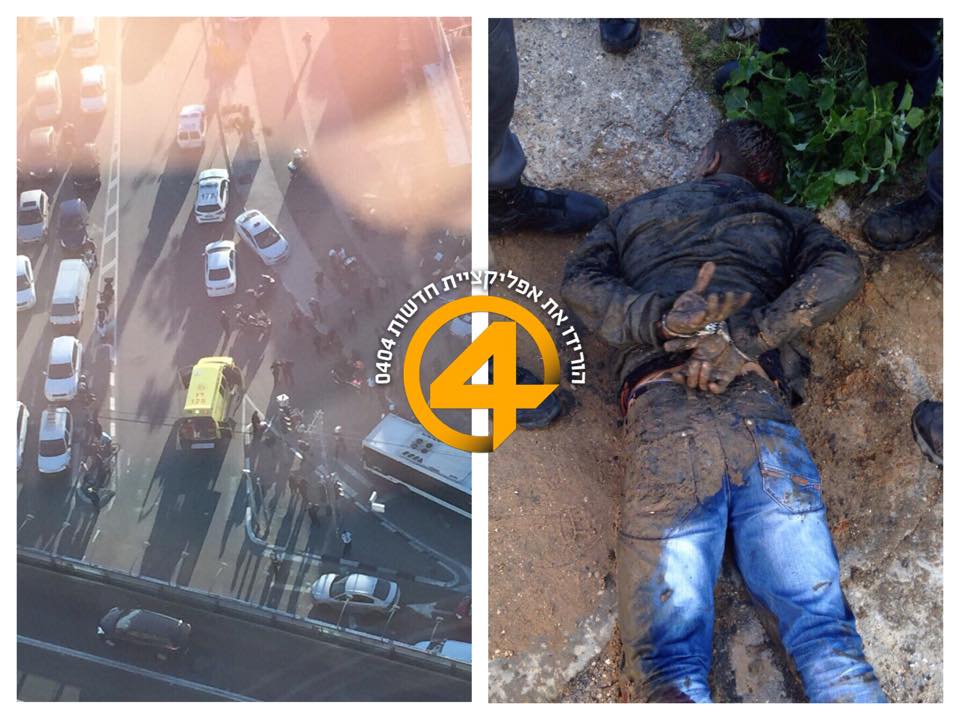 The bus was driving through Derech Menachem Begin, a major thoroughfare in the southern part of the city, Israeli newspaper Haaretz reported.
Rosenfeld said security was heightened and that police units were sent to the area in Tel Aviv in response.
Israeli Prime Minister Benjamin Netanyahu blamed the Palestinian Authority for the attack, Haaretz reported.
He said it was the "direct result of the Palestinian Authority's venomous incitement against the Jews and their state. The same terror tries to hurt us in Paris, Brussels, and everywhere."
Netanyahu added: "We will continue to act with force against terrorism that has tried to hit us since the establishment of the state, and we will make sure that it does not achieve its goals."
CCTV footage obtained by Israel's Channel 10 and published on the Jerusalem Post shows part of the incident.
The clip shows the bus passengers fleeing the scene, pursued by the attacker who then stabs a woman in the back, before being chased by prison officers.
Other attacks by Palestinians have occurred over the past few months, mostly in Jerusalem, but also in the West Bank and Tel Aviv. In November 2014, a 20-year-old Israeli soldier was stabbed and killed in a terror attack near a train station in south Tel Aviv.