The protest was planned ahead of the McDonald's annual shareholders meeting on Thursday. An estimated 1,500 people demonstrated on Wednesday.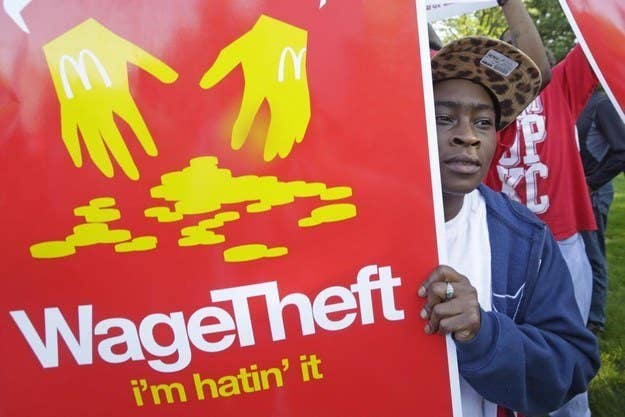 Those arrested included a group of 101 McDonald's workers and 38 clergy and union activists who chose to cross a police barricade.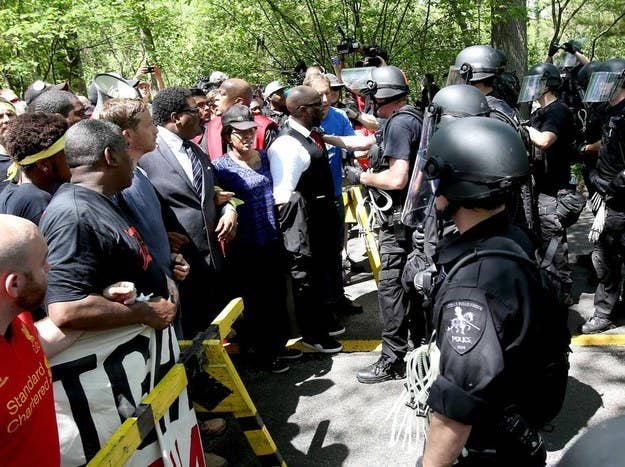 Oak Brook police said protesters were arrested for criminal trespassing.
As the arrests were made, protesters chanted: "Hey McDonald's You Can't Hide, We Can See Your Greedy Side," and "No Big Macs, No Fries, Make our Wage Supersize."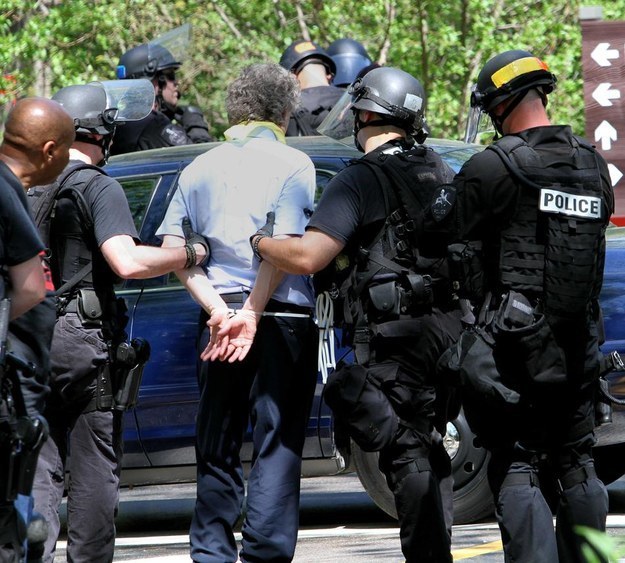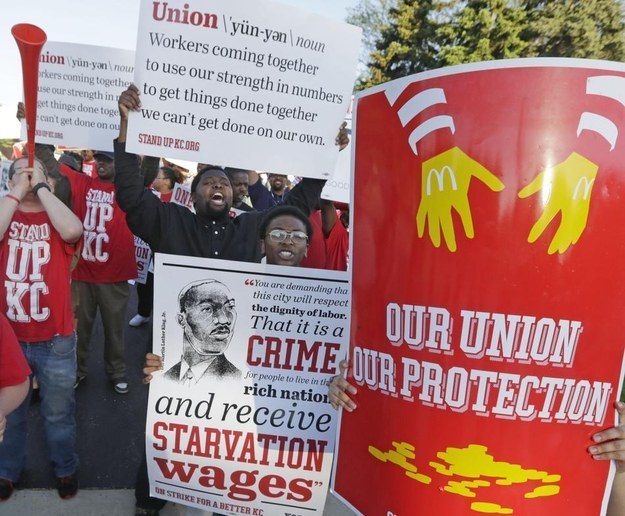 Workers and activists say they have focused on McDonald's because of its size and influence.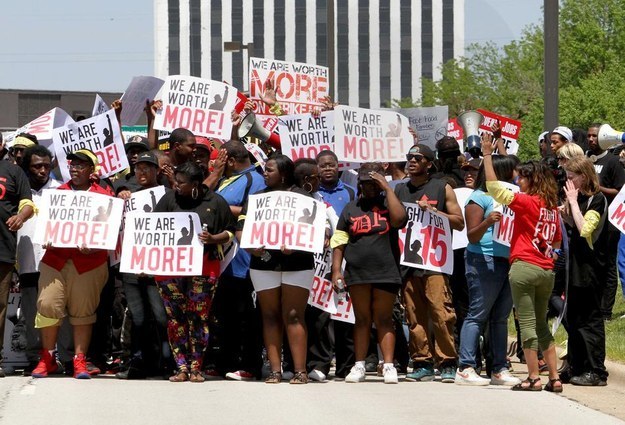 "We can't treat corporations like people, and people like things," said Rev. Dr. William Barber II, head of the NAACP's North Carolina chapter, who led the march onto the sprawling McDonald's headquarters.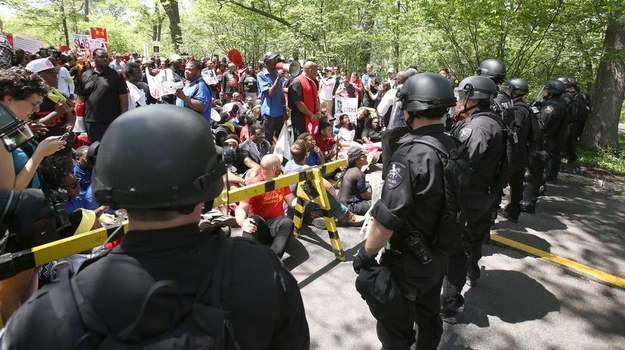 At Thursday's meeting, McDonald's CEO Don Thompson briefly mentioned the issue, even as 800 protesters marched outside in a second day of protests. Thompson defended McDonald's as a great first employer for young workers.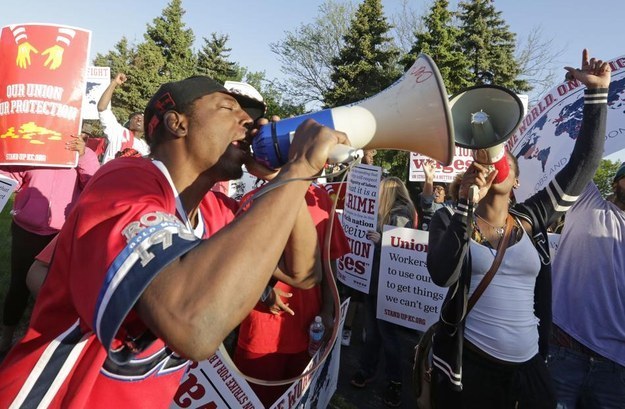 Thompson noted that 60% of employees are younger than 25 — and 70% are part time. "We are proud that we open doors to opportunity."
Many protesters said they were angered and insulted by the remarks, as they have worked for McDonald's for more than 10 years and their work was not a start, but part of their career.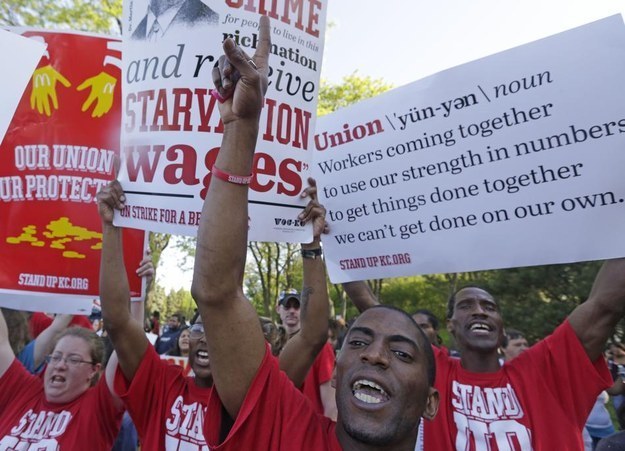 The median age of fast-food workers is 29 for all workers and 32 for women. About 70% of all workers are age 20 or older, according to the U.S. Bureau of Labor Statistics.